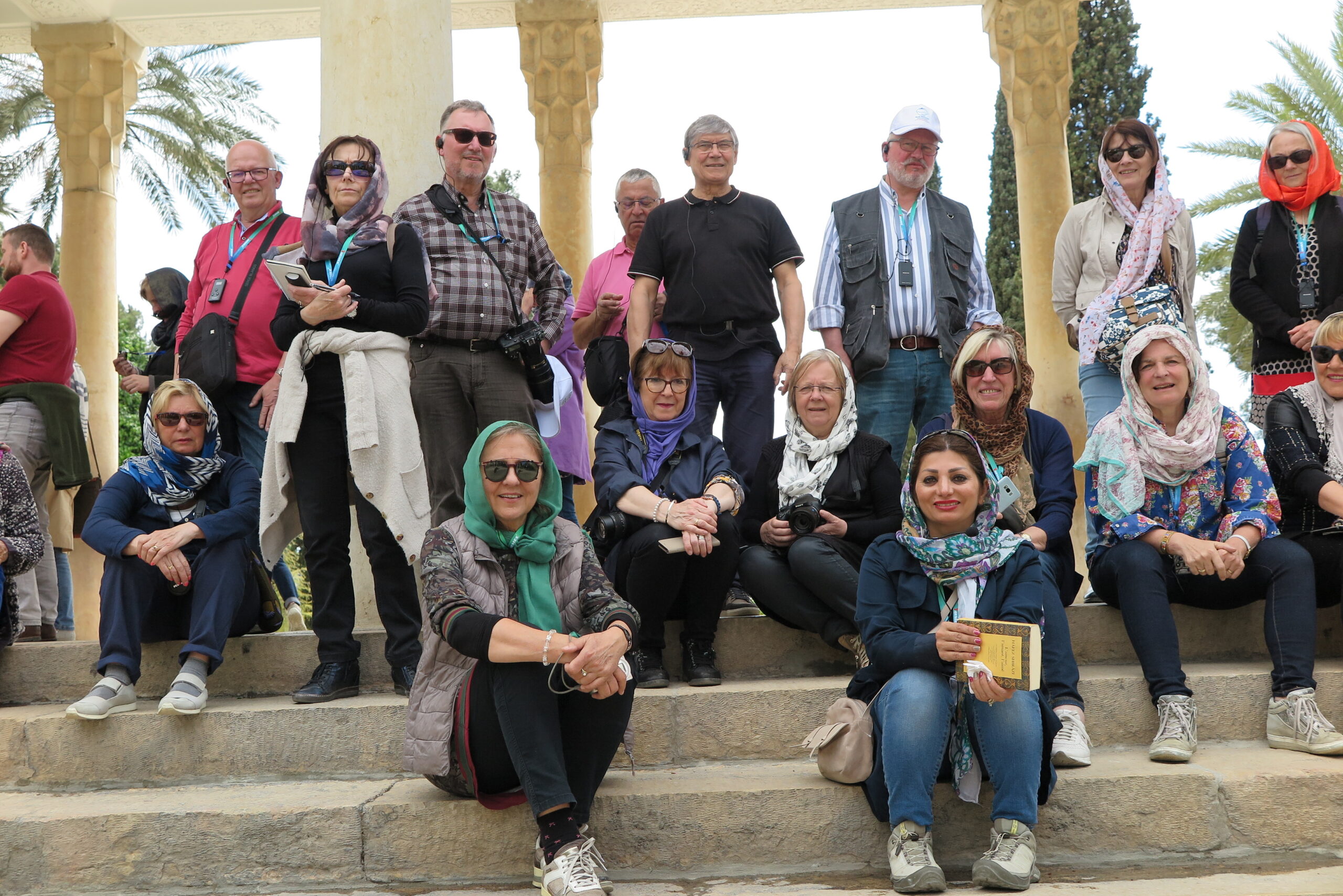 What comes to your mind when you hear the words "Group Travel" or "Organized Tour"?!
If you think group travel means expensive tours with fix itineraries, remove all your negative thoughts and change that mindset since Group Tour is an ideal option for anyone who aim to experience his/her first trip to a new destination, and anyone who prefer not to worry about finding accommodations, transportation, visa, insurance, where to eat, or what to do. People who join a group tour take advantage of trips that are prearranged, prepaid and include everything as you wish from a knowledgeable guide who takes care of any issues to lodging or admission fees to tourist attractions.
It's up to you and in your best interest to select guided tours or travel as a backpacker, however sometimes traveling with a group tour might be a better choice since having a guide that speaks in your language fluently will be a good decision for visiting new destinations of a rich history. Group Tour is more affordable and also safer. It's a great way to find new friends while all of the details are taken care of.
Derak Shiraz Tour & Travel Agency offers different types of Iran Tours for individuals, couples, families with kids, single parents, small and large groups of friends of different ages with different interests. Here are common types of our tours:
Attending Iran cultural tours allows you to visit the highlights of Iran including cultural and historical attractions. Cultural tours provide you the opportunity to get acquainted with Iran people and their culture. You can also attend nomad tours to enjoy nomadic lifestyle while staying in black tents. Here are some of our cultural tours: Silk Road Tour, Gold Tour, Persepolis Tour and Susa Tour..
Eco-cultural tours allow you to have leisure time in fantastic natural areas of Iran while visiting the famous cultural and historical attractions on your road. You will be surprised by the unknown and pristine nature of Iran as this 4-season country includes Hyrcanian forests, untouched deserts, and admirable beaches. Derak Shiraz eco-cultural tours include Land of colorful soil Tour, Pearl of Persian Gulf Tour, Kaleybar Tour, Carmania Tour,Pars Nomad Tour and From Snow to Sand Tour.
Iran is a historical country in which people have eagerly maintained many of the historical traditions and festivals. Iran Festival tours give you an opportunity to get familiar with Iranian culture and traditions and have a different perspective of the country. The famous Iran festivals are Chaharshanbe Suri, Norooz, Rose Water Festival, Tasua and Ashura, Pomegranate or Saffron Harvest, and Yalda Night. Here are our top festival tours: Rose Water Tour, Red Pomegranates Tour, Norooz Tour, Yalda Tour, and Saffron Tour.
Iran is not only about historical, cultural or natural travel but also pilgrimage. Mashhad, Qom and Shiraz are the three holy cities of Iran that welcome many muslim tourists yearly, moreover there are some famous churches in northwestern Iran. If you prefer to have a religious tour or a combination of religious tours and cultural or eco-cultural tours, take a look at Holy Triangle Tour and Iran Great Churches Tour.
Derak Shiraz Daily Tours allow you to have a full day tour in Shiraz by visiting the touristic points that you wish or attending in our specific daily tours such as Achaemenid Palaces Tour, Sassanid Palaces Tour, and Shiraz Highlights Tour.
If you prefer to have a full day tour in other cities like Tehran, Isfahan, Yazd or etc., please contact us.
Health Tours
Health tours focus on offering medical, beauty and wellness services according to international standards. As well, Shiraz is a medical hub in south of Iran receiving thousands of tourists every year, due to its mild climate, cultural & historical attractions, eye-catching nature around the city, skillful specialists and surgeons, numerous public and private hospitals which are under close supervision of Shiraz University of Medical Sciences and Shiraz Medical Council.  After a free consultation, you can choose Derak Shiraz Health Tours to receive your desired treatment besides enjoying an eco-cultural tour.
Tailor Made Tours
If you don't prefer to join pre-arranged tours, you are free to build your own itinerary exactly as you wish. We are flexible to provide you the most suitable itinerary which covers the main touristic highlights in each city of Iran based on your interest and your requests. Click here to set your own experience!
• Please keep in mind, as a citizen of Canada, USA, and Britain you need to arrange a guided tour for visiting Iran including guide, driver and accomodation.
• No matter if you prefer to choose guided tours, or to make travel arrangements on your own. Derak Shiraz is here to answer all your questions and make your trip memorable!