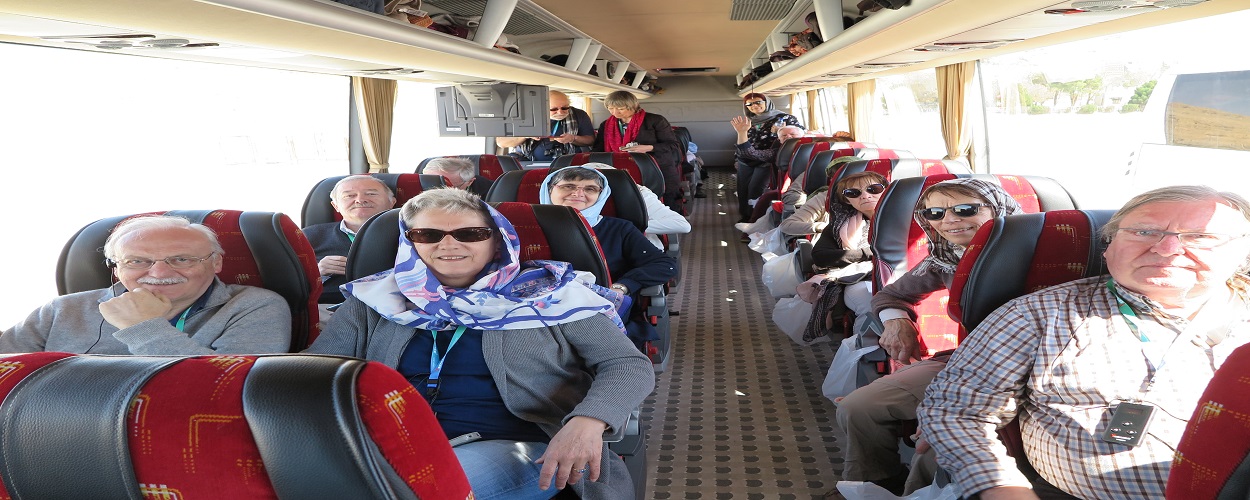 Making your decision for travelling to Iran, you may choose the air, rail or bus system regarding your location of origin and your budget. Now, after passing the borders, you need to know how to move from one city to another or go around tourist attractions.
If you have bought a complete package, no need to worry about how you will be transported. But if you have chosen to travel independently, reading this page will certainly be helpful for you.
In order to move from one city to another you can choose among airplanes, trains, buses and/or private cars. Here, we'll examine the condition of each vehicle in Iran: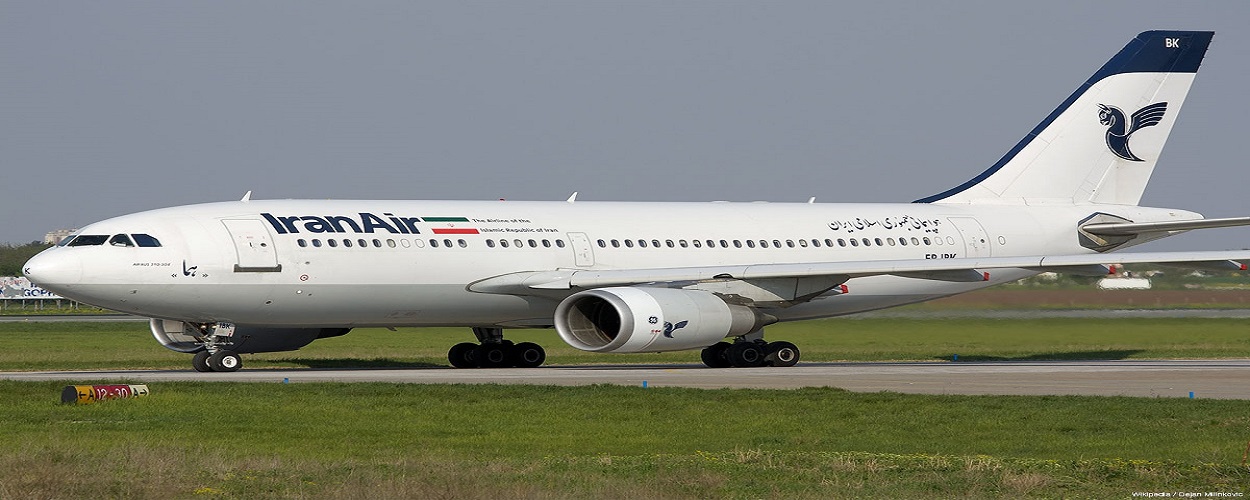 Air Plane:
There is a wide network of domestic flights in Iran on a daily basis from north to south and west to eastern parts of the country. Obviously, choosing an airplane will cost more in comparison to other transportation vehicles, however, due to the vastness of Iran, airplanes can be the best option for transferring between the main cities, since you may be less tired and also you can save time to visit more attractions and more cities.
Please pay attention that the flight routes are not available between all cities for every day of a week. Before planning, you should check with reputable sites and travel agencies. Since most websites are in Persian language you can ask a friend or you can book a flight through the travel agencies online. The prices may vary depending on the flight hour, airline, and holidays.
If you know Persian, you can checkderakagency.com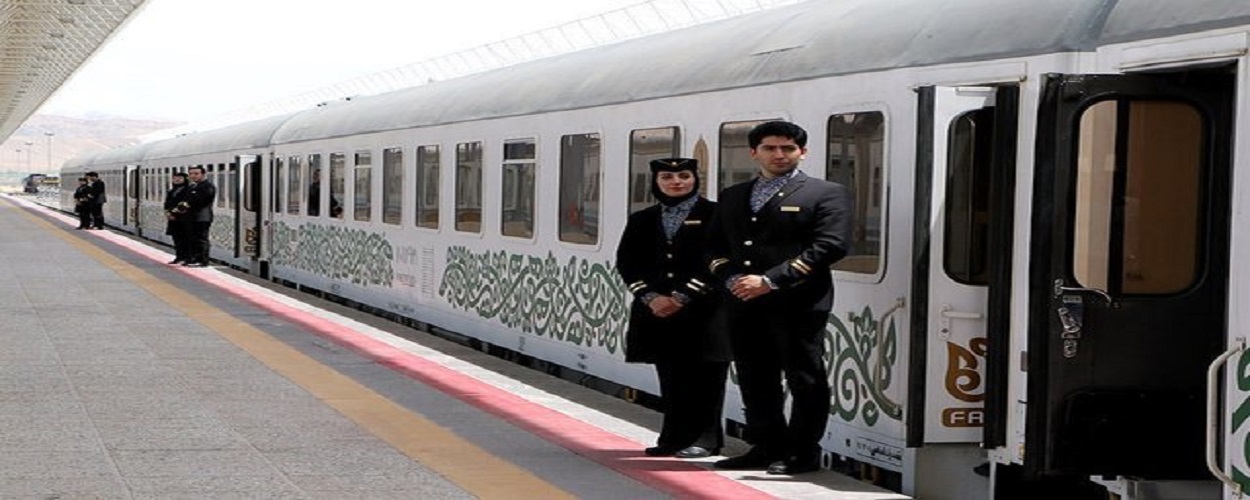 Train:
This is the next safe and comfortable transportation vehicle; which also has reasonable prices.
As it has been reported on 25-Jul-2021, the Trans-Iranian Railway has been added to the UNESCO world heritage sites. It connects the Caspian Sea in the northeast with the Persian Gulf in the southwest of Iran, crossing two mountain ranges as well as rivers, highlands, forests and plains and four different climate areas.
Iran's major cities are connected through the railway; there are daily trains leaving/arriving Tehran, Mashhad, Bandar Abbas, Shiraz, Isfahan, Kerman, Ahwaz, Yazd, and some other cities.
Naturally, if you choose the train you may be on the roads longer than by bus or private car, however you will be able to lie down and rest on the bed and use sanitary services and restaurants.
Usually, the railway paths in Iran are quite beautiful and you will be able to enjoy some of the purest and most intriguing natural landscapes of the country. Moreover, trains are considered to be the safest means of transport. You can buy the train ticket directly at the train station, or you can book it in advance, via travel agencies online. For longer routes, there are overnight trains, and in some routes, there is more than one scheduled train.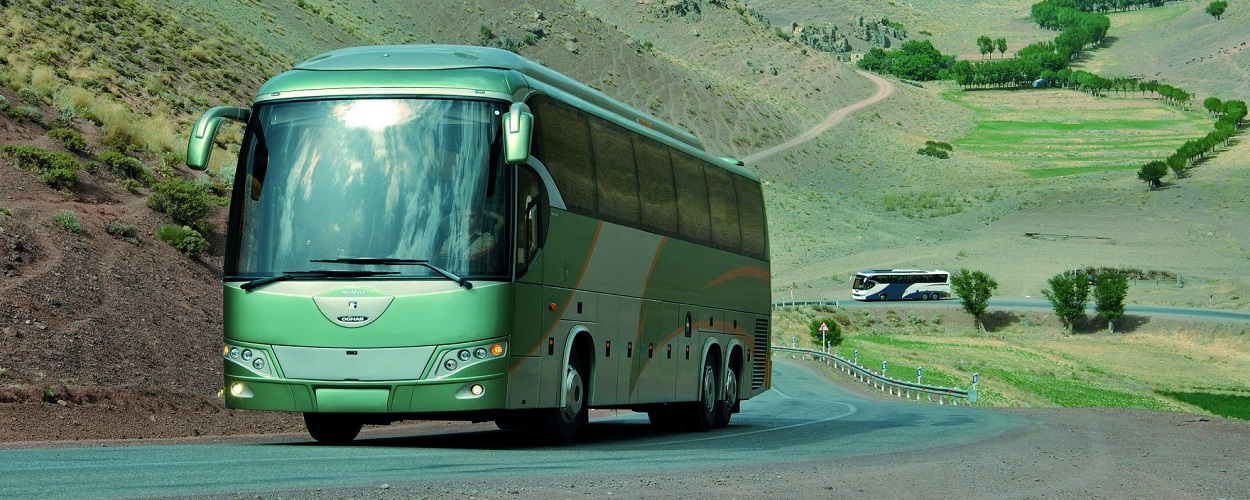 Bus:
If you prefer not to use an airplane or train, you need to choose the bus. Bus systems are widely used to link cities all around Iran. Compared to the previous two vehicles, buses may be more time consuming and wearisome, however your costs will be significantly reduced.
It'll not be boring since you can enjoy the natural landscapes along the way, or choose the overnight bus. The only negative point about buses may be the possibility of accidents that are higher than the other vehicles.
For buying the ticket, you can buy online through travel agencies or find the terminals so easily and buy a ticket of VIP or normal bus. The VIP bus is more comfortable and provides you extra space for leaning back and stretching your legs. However, the ticket price is higher.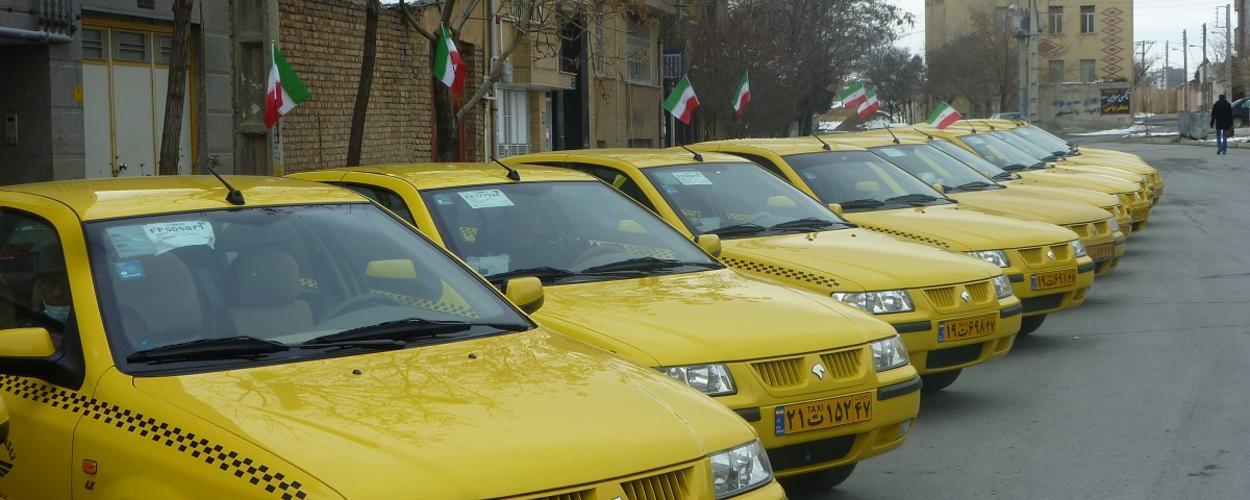 Private Cars:
If you are a person who prefers to be on the roads, but you don't like being on a bus, private cars may satisfy you. Or if you want to travel a short distance, for example from Shiraz to Persepolis (60 km), again the private car is a good choice.
For long distances, you can find some private cars in the terminal, however, please pay attention to choose the green or yellow taxis; in terms of security, private cars may not be reliable.
For short distances, you can find the car in the terminal or on the Snapp or Tapsi application, which is something similar to Uber. Please consider that, the fee must be paid to the driver himself.
How can we use public transportation in Iran?
When traveling to a destination for the first time, you may be worried about how to get around the city and avoid spending a lot of money and time and not to choose the wrong way. So take a look at the below information and don't hesitate to ask about the public transportation system from locals during your trip, since Iranian people are world-known for being genial and hospitable.
Once you are inside the country the public transportation in big cities is available at a low price for everyone. The Iran public transportation system includes Urban Bus, Taxi, Online Taxi, Subway and Bicycle.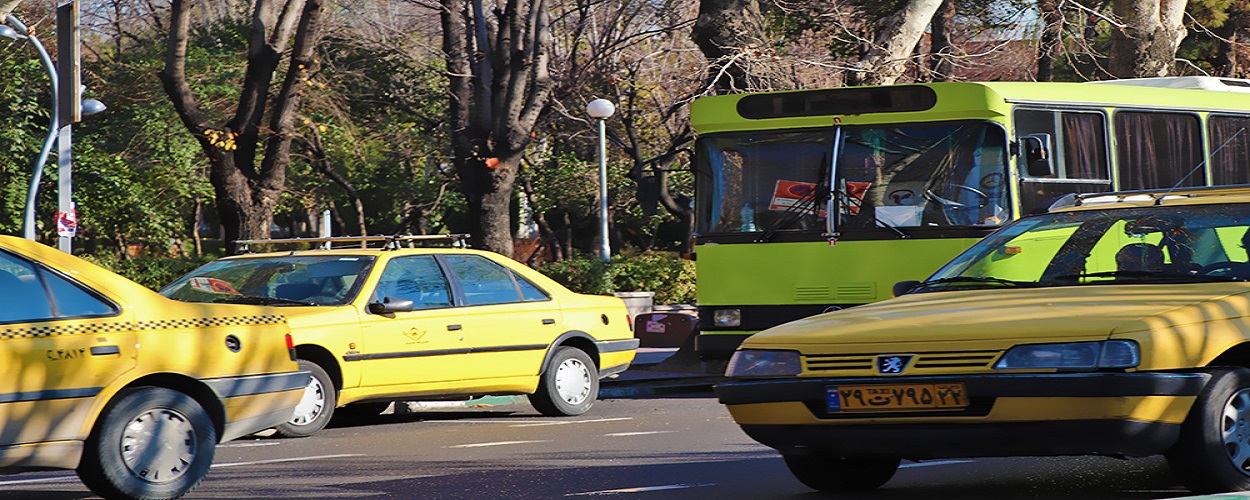 Urban Bus:
Buses are widely available in the cities of Iran and cost a few. Bus numbers and destinations are marked in Farsi in bus stations, so you need to ask the locals. In some big cities, like Tehran, Isfahan or Shiraz, the BRT (bus rapid transit) system is available in some high traffic routes.
Taxi:
You can easily find taxis in Iran, the green or yellow cars can be seen everywhere at any time of the day. The price is quite reasonable. You may use taxis in 2 ways: Private or shared (shuttle).
Taxis in Iran always move with four passengers, so you can share the taxi with other people and the driver will take you from your origin to a specific destination; or you can take a private taxi and ask the driver to go from one place to another as you desire and just say the word "Darbast". Obviously, it will be more expensive. It is suggested to agree on a price before you get in the car.
Online Taxi:
There are two famous online taxi companies in Iran similar to Uber. They are called Snapp and Tapsi. You just need to download and install the application on your smartphone. They are available for both Android and IOS phones.
For downloading Snapp, please click here https://snapp.ir/download
For downloading Tapsi, please click here https://tapsi.ir/passengers/dl
Keep in mind that you should use your Iranian SIM card to use the application, then easily login with your phone number. These applications are completely user-friendly. After installing the application, you need to choose the language between Farsi and English and create an account. By using online taxis, you'll have private cars at reasonable prices.
Subway:
Underground subway or metro is only available in some cities of Iran such as Tehran, Isfahan, Tabriz, Mashhad, Karaj and Shiraz. Using the subway is a clever way to avoid traffic during rush hours and save time.
Keep in mind that the subway during the rush hours 7-9am, 4-7pm is very crowded.
Bicycle:
There is a company in some cities of Iran including Tehran, Shiraz, Kish Island, and Yazd that provide sharing bicycles, so you can borrow a bike with a little amount of money and use it to reach your destination, then you can leave it there for other users.
The bicycles are equipped with a Bluetooth and Internet connection, and have a QR code on the frame, which the customer scans to unlock the bike. You can read about it more on https://iranderaktravel.com/bike-sharing-system-in-iran/
Derak Shiraz Tour and Travel Agency's goal is to help you to get the necessary information about each transportation vehicle and provide you different kinds of public and private transfer and transportation services for all destinations in Iran. Depending on your request, we can reserve the flight, train or bus ticket and send you the reservation documents. Also, in case you want to have individual or group tours, it can be arranged by bus, mini bus, middle bus, van, flight, car and train to some cities according to your requests.