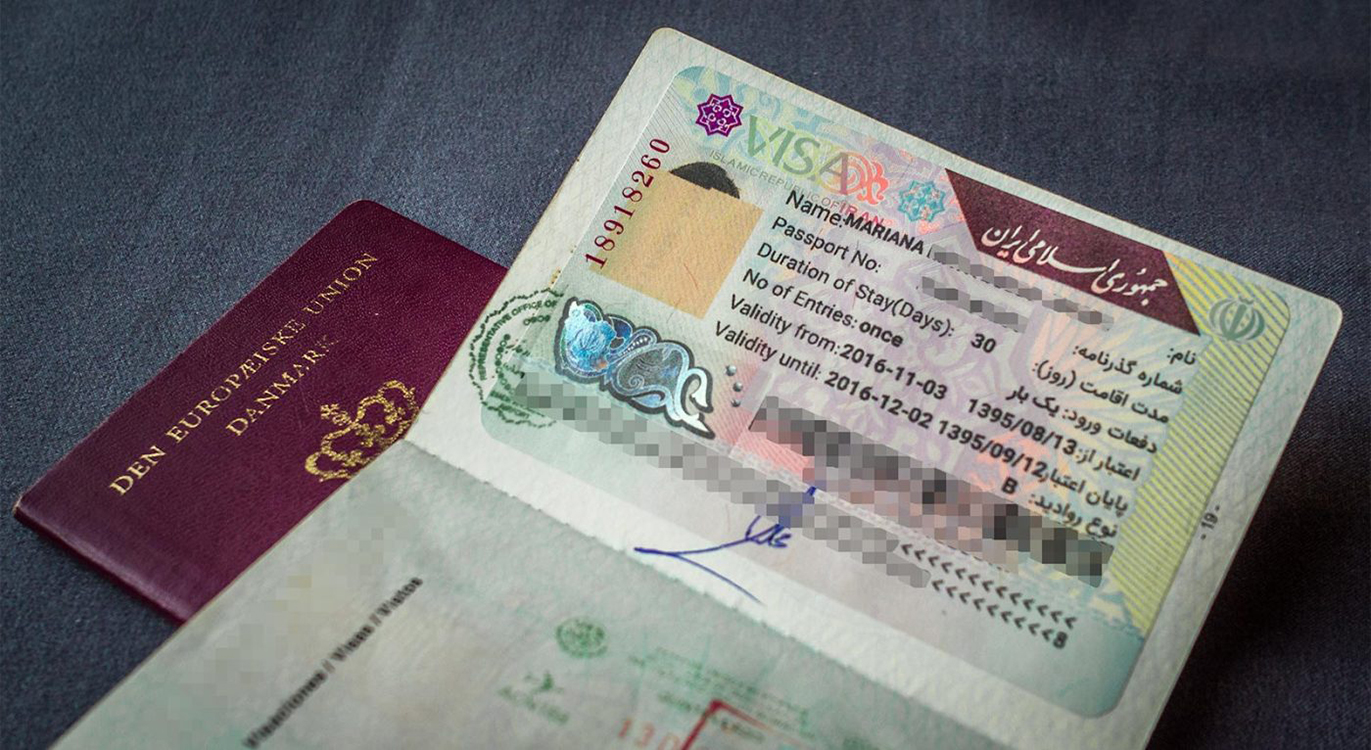 Welcome to Iran Visa page!
Reading this page will help you to learn more about Iran visa, resolve your mental ambiguities and make your decision.
We're also honored to announce that Derak Shiraz Tour & Travel Agency is one of the limited number of Iranian travel agencies who has the authorization from Iran's Ministry of Foreign Affairs to apply for Iran Tourist Visa and Iran Medical Visa in the shortest possible time and lowest possible cost.
Iran Visa Types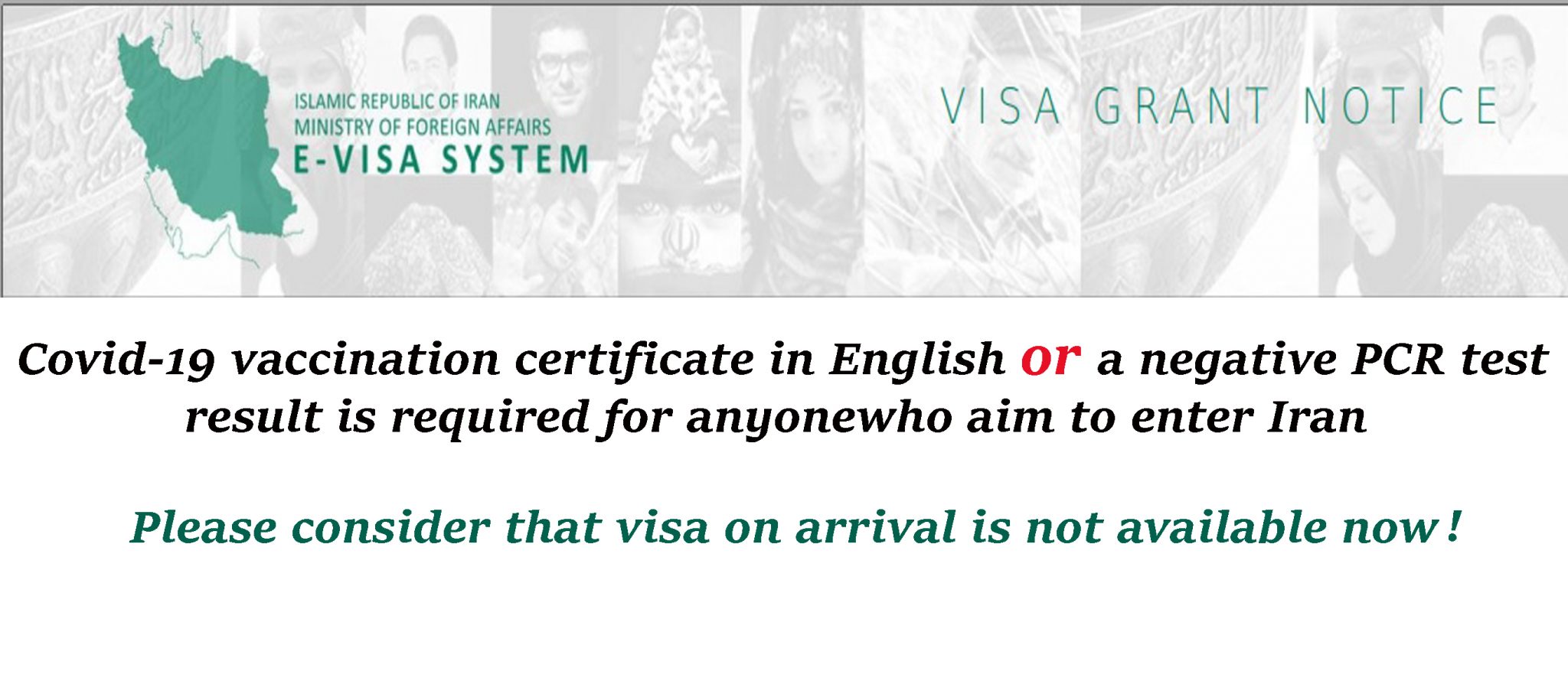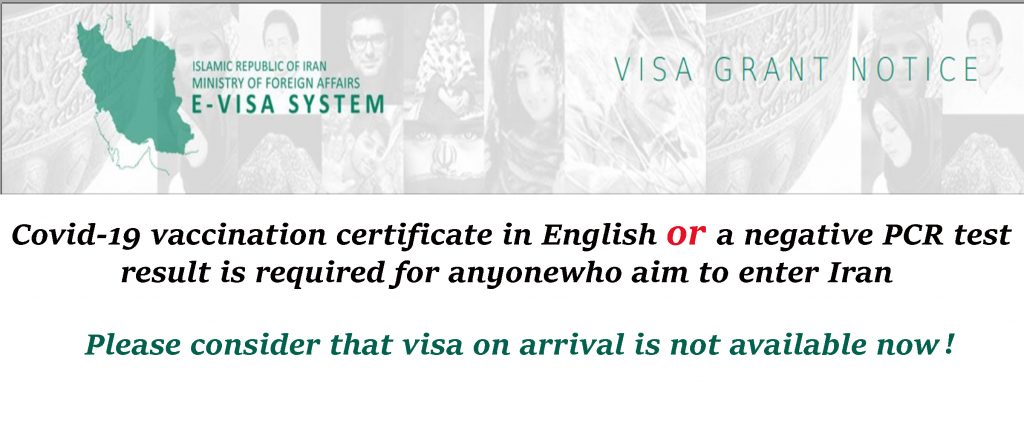 Get your Iran visa authorization code easily just with 15 Euro. Fill the application form and we'll contact you.
According to the regulations of the Iranian Ministry of Foreign Affairs (MFA), different types of visas are issued based on your purpose of the trip; including Entry visa, Tourist visa, Pilgrimage visa, Diplomatic visa, Service visa, Education visa, Temporary Work visa, Transit visa, Media visa, Investment visa, Marital visa, Medical visa.
Please consider that Derak Shiraz Tour & Travel Agency will assist you through all the steps for obtaining a tourist visa and medical visa.
B – Tourist Visa: Visa for Foreign citizens who intend to travel to Iran for tourist purposes.
T – Medical Visa: Visa for foreign citizens who wish to travel to Iran for medical purposes and have already received an approval letter from one of the authorized medical centers.
Iran Tourist Visa
Tourist visas are issued for foreign nationals who are interested to travel to Iran individually or with a group for the purpose of visiting Iran, or their friends and relatives. This visa is issued for a maximum stay of 30 days as single entry, and can be extended in Iran. The validity of the visa is 3 months. It means that entrance and departure should be within this period.
There are different ways to apply and get your visa based on the regulations announced by the Ministry of Foreign Affairs (MFA). Few nationalities can enter Iran without receiving a visa, i.e. citizens of Visa-free countries. A large number of nationalities can apply for a visa on arrival without any prearrangement, and some need to apply through an accredited travel agency, receive a visa application reference number and get their visa at specific airports of Iran or the embassy of their own country.
Visa-free countries
Based on mutual agreement within the framework of international rules and regulations, citizens of some countries are exempt from applying for a visa to enter Iran. They include the citizens of the Republic of Azerbaijan, Bolivia, Turkey, Syria, Lebanon, Georgia, Armenia, Venezuela, Egypt, Malaysia and China.
Visa on Arrival (VOA)
Visa on arrival or Iran VOA simply means that you don't need to get Iran Visa before your trip, you can get your visa on arrival at the airport and pay a visa stamp fee in cash.
Citizens of the countries listed below can apply for VOA and visa stamp fee will be as follows:
Nationality

Fee

€

Nationality

Fee

€

Nationality

Fee

€

Nationality

Fee

€

Nationality

Fee

€

Algeria

30

Dominica Republic

70

Ireland

75

Mongolia

70

Serbia

100

Andorra

75

Ecuador

40

Italy

75

Morocco

30

Sierra Leone

120

Angola

85

El Salvador

60

Japan

60

Mozambique

40

Singapore

75

Argentina

70

Eritrea

40

Kazakhstan

50

Myanmar

30

Slovakia

75

Armenia

10

Estonia

75

Kenya

60

Nepal

40

Slovenia

75

Australia

145

Ethiopia

25

Kuwait

60

Netherlands

75

South Africa

80

Austria

75

Fiji

55

Laos

40

New Zealand

150

South Korea

50

Bahrain

10

Finland

75

Latvia

75

Nicaragua

40

Spain

75

Belarus

25

France

75

Lebanon

40

Niger

45

Sweden

75

Belgium

75

Gabon

75

Libya

30

Nigeria

55

Switzerland

75

Bosnia

50

Germany

75

Liberia

40

Norway

75

Sri Lanka

40

Brazil

80

Ghana

75

Liechtenstein

75

Oman

75

Taiwan

100

Brunei

30

Greece

75

Lithuania

75

Palestine

45

Tajikistan

30

Bulgaria

75

Guinea

75

Luxembourg

75

Panama

55

Tanzania

60

Cameroon

60

Guyana

60

Macedonia

50

Paraguay

50

Thailand

75

Chad

100

Guatemala

55

Madagascar

60

Peru

60

Tunisia

45

Chile

120

Guinea Bissau

40

Malawi

60

Philippines

55

Turkmenistan

60

China

100

Hong Kong

80

Malaysia

10

Poland

75

Uganda

100

Croatia

50

Honduras

55

Maldives

45

Portugal

75

Ukraine

80

Cuba

75

Hungary

75

Mali

25

Qatar

75

United Arab Emirates (UAE)

100

Cyprus

75

Iceland

75

Malta

75

Romania

75

Uzbekistan

70

Czech

75

India

50

Mauritius

60

Russia

70

Venezuela

45

Costa Rica

55

Indonesia

45

Mexico

45

Saudi Arabia

30

Vietnam

100

Denmark

75

Iraq

50

Moldova

70

Senegal

50

Yemen

40
MFA determines visa stamp fee based on each nationality (the passport with which you travel to Iran) and also the consulate or embassy through which you are getting your visa stamp. That is a governmental fee.

Plеаѕе keep in mind that non-Iranian credit cards are not ассерtеd in Iran. You nееd to рау this fee in саѕh and іn EURO.
Visa on Arrival Process
The above mentioned countries' residents previously had the ability to apply for the visa on arrival. However, after the pandemic, Visa on arrival is not available, passengers must apply to get the authorization code before arriving. Every citizen of these countries will have two options; applying through a valid travel agency or applying on his own.
The first procedure will help you to receive your authorization code within 7-10 business days, depending on your nationality. Then you can collect your visa at an Iranian embassy of your country or an Iranian International airport when you arrive in Iran in 2-25 days. It will be much easier and safer, and you'll experience stress-free travel to Iran.
The second procedure, you need to apply for Iran visa authorization code through https://evisa.mfa.ir/en/  
Arriving in Iran international airports, you need to pay visa fee in cash and get your visa and officially start your trip.
Almost all of the main airports and also one port in Iran issue visas on arrival, so you can get your visa in international airports of Tehran, Shiraz, Isfahan, Tabriz, Mashhad, Bandar Abbas, Bushehr, Urmia, Kerman, Ahvaz, Kish Island, Qeshm Island and Bandar Abbas (Shahid Bahonar) Port.
Visa process for USA, Canadian , British and Irish citizens
For the special countries of the USA, Britain, Canada and Ireland the process of Iran Visa collection is a bit different. These citizens can not apply for Iran on arrival visa, the procedure takes 1-2 months; so it's better to apply 3 months ahead to have sufficient time for defining the trip itinerary, accommodation, guide and other factors. Since, these nationalities should be joined by a guided tour which is arranged by an accredited travel agency, unless they apply directly through their host in Iran.
A brief and well-explained educational and professional C.V is required as well for USA, Canadian and British passport holders.
American and Canadian passport holders can collect their visa from Iranian Interest section in Washington. British Passport holders are able to collect from Iranian embassy in London. In the case that you are living in another country rather than your home land, collecting a visa from any Iranian embassy is possible.
All nationalities including American, Canadian, British and Irish citizens can travel to Iran Free Zone without visa for 14 days.
Iran Medical Visa
As a foreign citizen who wishes to travel to Iran for medical or cosmetic purposes and have already received an approval letter from one of the authorized medical centers, you can apply for a medical visa. Derak Shiraz Tour & Travel Agency as a medical tourism facilitator will help you through all the steps to obtain your Medical visa and to complete your treatment successfully.
Medical Visa or Tourist visa?!
Although it is illegal to receive treatment services by having a tourist visa, this is still possible and some foreign citizens choose tourist visas for medical or cosmetic purposes. However, most foreigners are not aware of the medical visa's benefits. The stamp fee of Iran Medical visa is about 50% less than Iran Tourist Visa, it will be issued in a shorter period of time, and it also includes an attendant visa.
List of Iran's Visa Free Zones
You can travel to the following destinations without any Iran visa and stay there for fourteen day:
Kish Trade Industrial Free Zone

Qeshm Trade Industrial Free Zone

Chabahar Trade Industrial Free Zone

Aras Trade Industrial Free Zone

Anzali Trade Industrial Free Zone

Arvand Trade Industrial Free Zone

Maku Trade-Industrial Free Zone
How to apply for an Iran Visa?
fill the application form and we'll contact you.
Please consider that obtaining the Iran Visa consists of two costs: The money that you pay to Derak Shiraz Tour & Travel Agency, and the stamp fee which varies depending on your nationality and your visa type which is a governmental fee.
Applying for an Iran Tourist visa will cost 15€, and applying for Iran Medical visa will cost 45€. Note that what you pay to Derak Shiraz Tour & Travel Agency is just our service fee to apply for your visa authorization code, however it will be free if you choose a full package including accommodation, driver and guide.
Frequently Asked Questions