The Qatar World Cup 2022 is the best opportunity for football lovers to visit Kish Island. So they can use the intervals between their favorite matches to enjoy visiting the pearl of Persian Gulf.
If you are looking for a high quality budget hotel during the World Cup, Kish Island has the best option. Moreover, Qatar Airways intends to establish regular flights from Doha to Kish and vice versa. Here we are going to introduce you the best ones: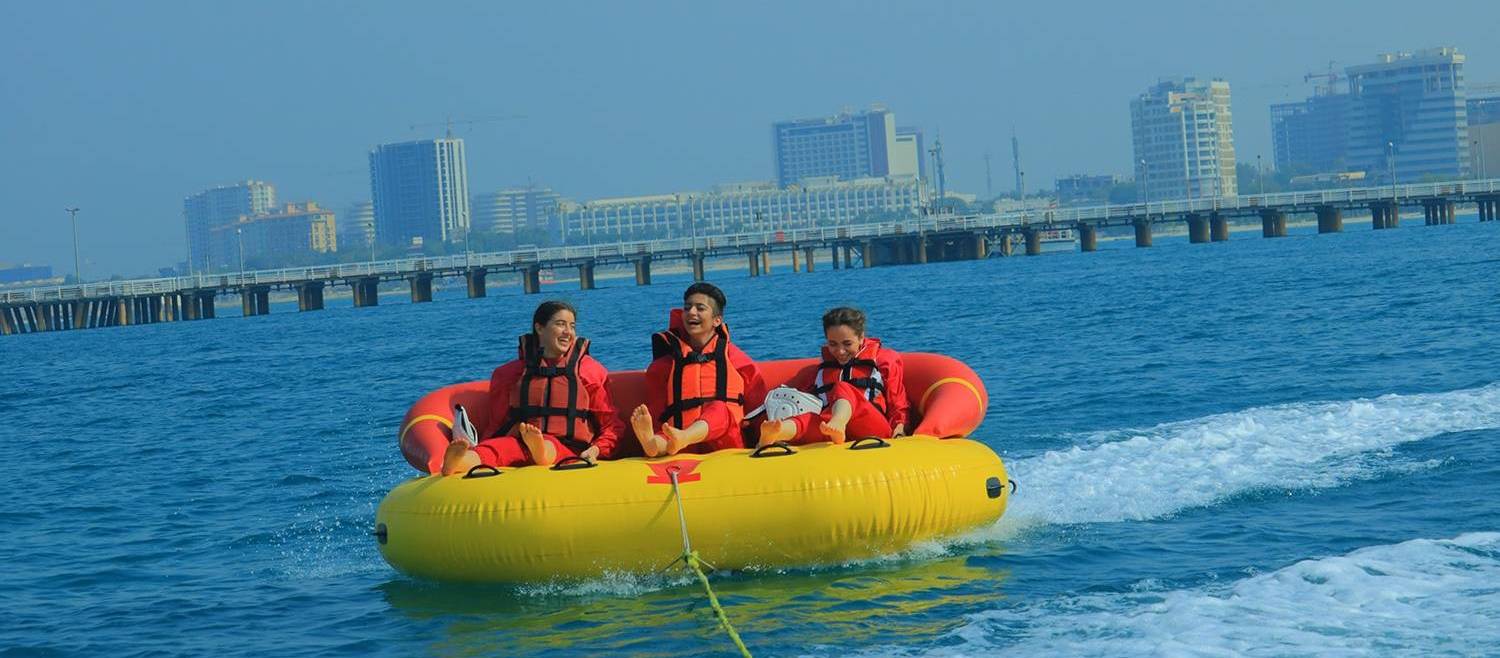 Dariush Grand Hotel is a 5 star accommodation in Kish. Guests will enjoy Iranian hospitality and extraordinary breakfast during their stay at Dariush Grand Hotel. Since our Latvian guests choose this hotel every year as a luxury accommodation, it is highly recommended. Dariush Hotel is well located and has easy access to all parts of the city.
Dariush Grand Hotel has pretty amazing architecture and is a symbol of ancient Persian culture. Its architecture resemble Persepolis, the hallmark of Achaemenid era.  The staff are very polite and friendly, rooms are big and clean and the hotel has a beautiful well-kept garden.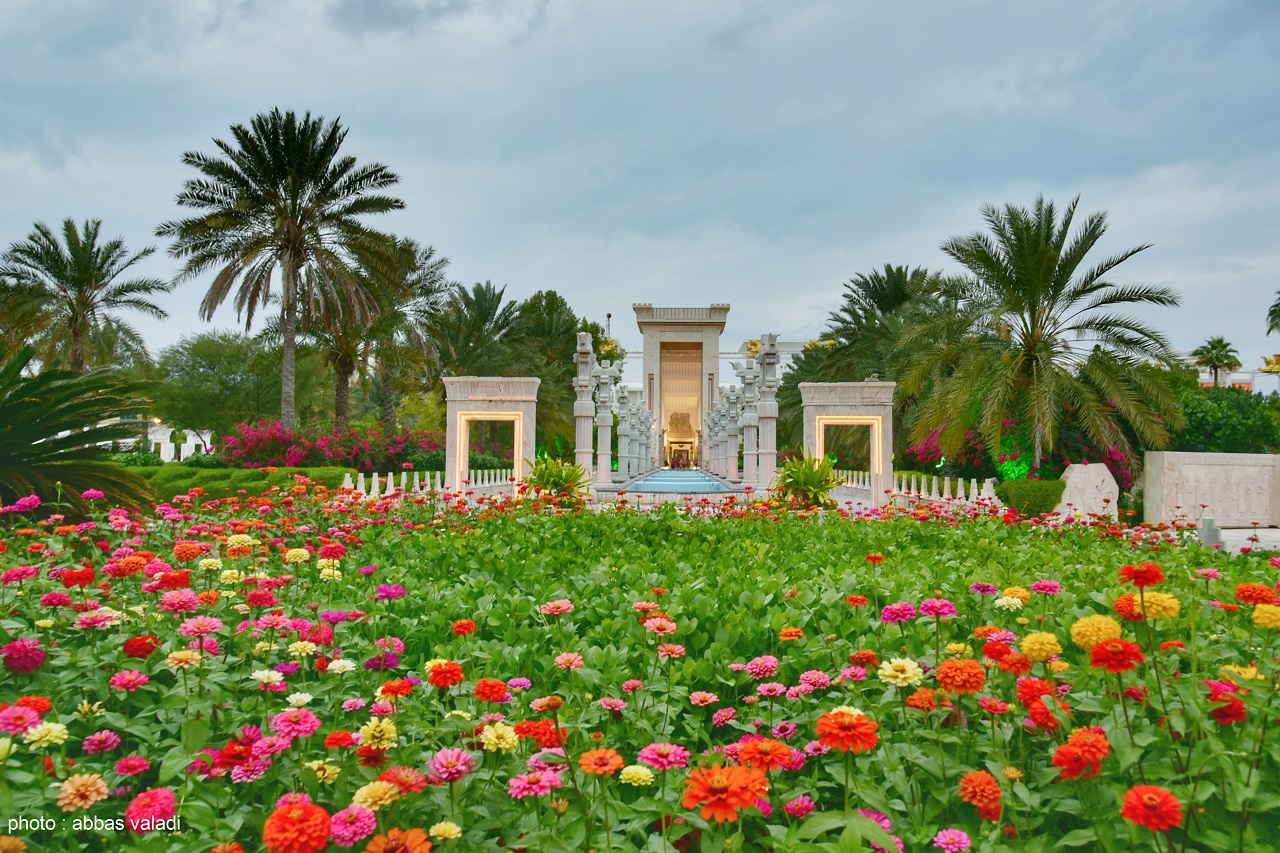 Dariush Grand Hotel has spacious rooms, decorated with warm colors and offering a relaxing homely feel. Their rooms have a view of either the azure sea or the green gardens of the hotel. This outstanding hotel has two restaurants catering to every taste. Also, it includes three coffee shops to help get you refreshed after your long days of touring on the island. You can book this hotel easily through our website
Toranj hotel's cozy rooms have been placed in the pretty pattern of Toranj on the turquoise waters of Persian Gulf. Although the rooms have all the amenities found in a five-star hotel, the best characteristic is their glass floor that lets the guests watch the sea under their feet. All the rooms also have a private balcony with the view of Persian Gulf. They are connected via the wooden pier.
Toranj hotel has a restaurant on the sea serving a variety of appetizing dishes, along with a coffee shop on the beach.
The staff of Toranj hotels are also well known for their meticulous care in preserving the environment which this accommodation owes all its fame to; also they encourage their guests to maintain this attitude throughout their stay. You can book this hotel easily through our website
Marina Park Hotel with more than 100,000 square meters area, founded in 2011, is going to offer a private resort complete with shops, water activities, restaurants, fitness centers, etc.
For sport lovers, Marina Park Hotel has all the activities you could ask for. They have private cycling roads, beautiful walking paths, a beach park, a tennis court, and a pool.
All rooms in this hotel are modern, spacious, and have been carefully equipped to fulfill the needs the guests may have. They will also have an eye-catching view of the beautiful coral coast surrounding the hotel.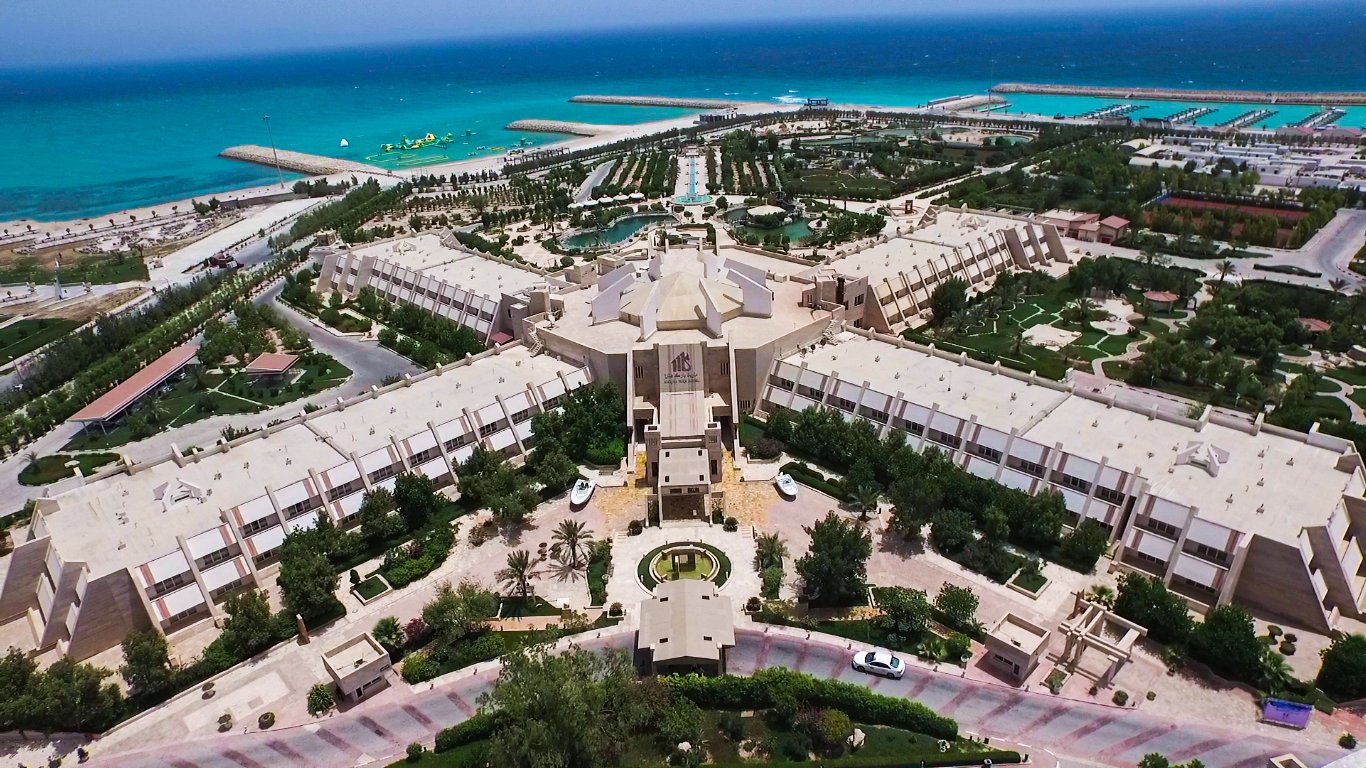 Marina Park hotel's restaurants offer a vast variety of dishes, ranging from traditional Persian ones to plates of fresh seafood. Its garden restaurant is the most appropriate place for a peaceful meal in the mild weather. There are also various coffee shops and a traditional teahouse. You can book this hotel easily through our website
4- Panorama hotel
Panorama Hotel is one of the newest hotels in Kish, with luxurious rooms and large windows that provide a beautiful view for visitors. The hotel also offers a gym, massage service, coffee shop, restaurant, swimming pool, sauna, and Jacuzzi, car and bicycle rental services, which lets the guests have a relaxing and memorable stay on Kish Island.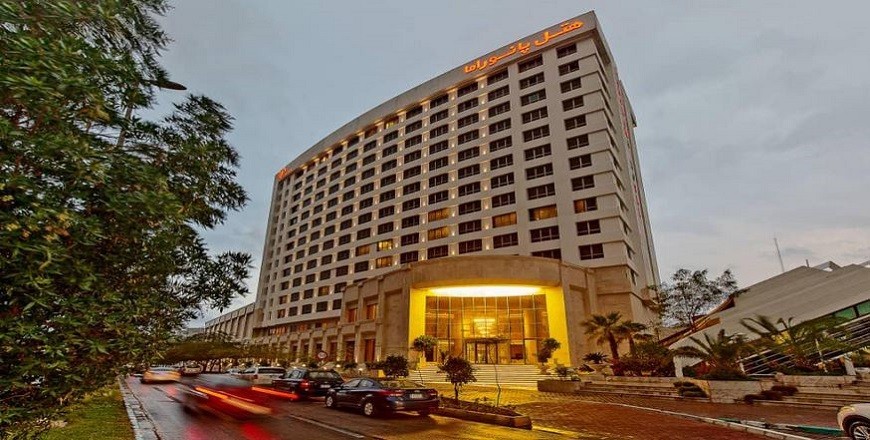 One of the most important advantages of the Panorama hotel is its location, which is adjacent to the recreational pier and the majority of Kish Shopping Center, making it easy for you to get to the places you want to go.
Shaygan Hotel can be another good choice if you're looking for a luxurious 5-star hotel on Kish Island. In this area, there are numerous shopping centers and the Kish International Airport is just an 8-minute drive from this hotel.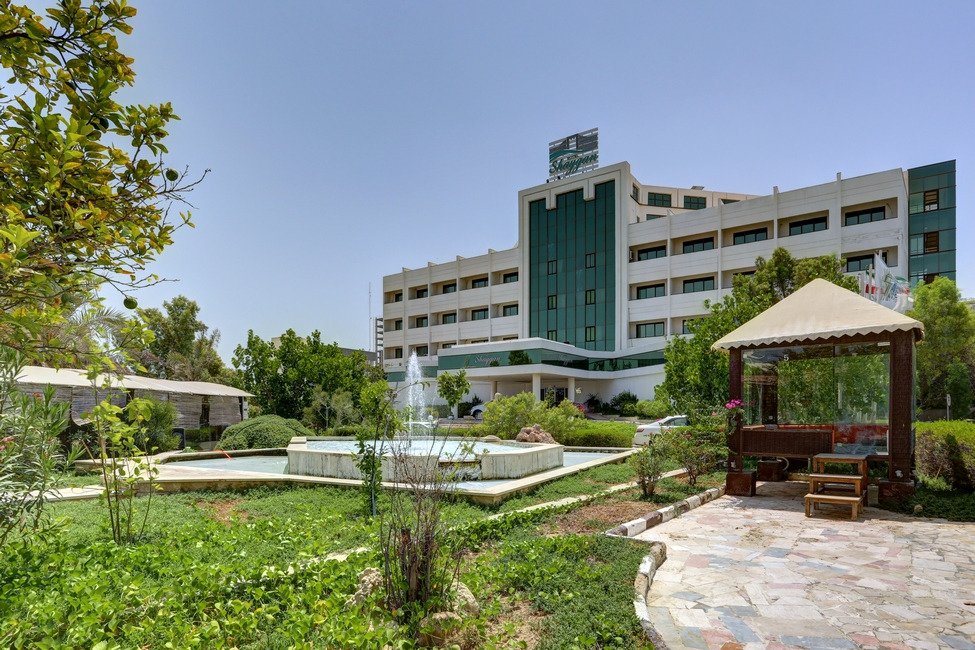 The roof restaurant offers a beautiful view of the surrounding area while providing delectable cuisine. Shaygan hotel's café serves non-alcoholic hot and cold beverages. In addition, the traditional teahouse serves delicious cups of aromatic Persian tea. You can also rent a car and drive around the island. The hotel can provide you with a relaxing massage if you like it. For your convenience, the hotel has added a swimming pool, sauna, and Jacuzzi to its services. You can book this hotel easily through our website
Shayan hotel is one of the largest and greatest five-star hotels in Kish Island, with a total area of 55,000 square meters and 193 rooms. This hotel is located in a good region of the island, adjacent to major shopping centers and attractions.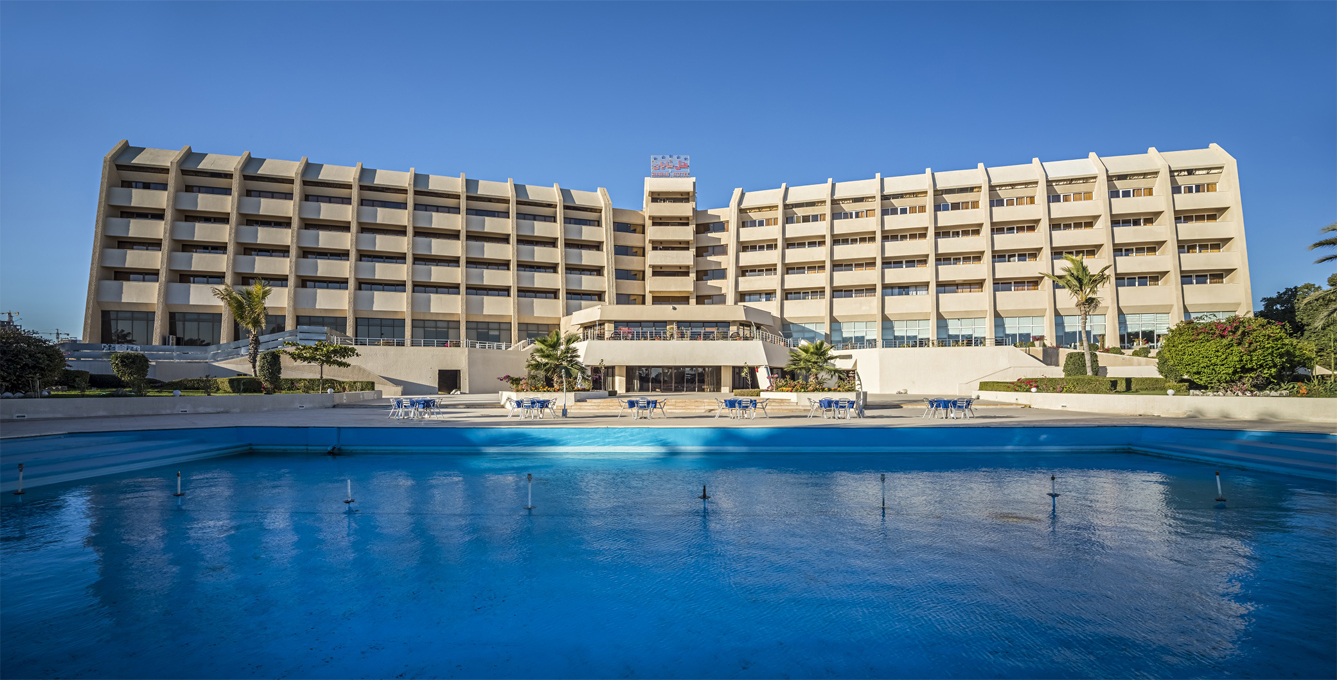 Different elegant restaurants, tea house, outdoor pool, coffee shop and Billiard saloon are the best amenities of this hotel. You might wish to sample some shrimp at one of the neighboring restaurants, such as Mirmohana, while visiting Kish Island. You can book this hotel easily through our website
7- Kish International Hotel
International Hotel is one of the best hotels in Kish Island, located in the north east of the island. This 5-star hotel is a good host for tourists because of its luxury space and modern architecture. Kish International Hotel is so close to shopping centers, recreational pier and water entertainment center that you can enjoy staying there with a mind-blowing view. You can enjoy this view on all floors and the restaurant of this hotel. When you enter the lobby, you see colorful and beautiful furniture that some of them are designed in traditional form and you can find the great mixture of tradition and modernity.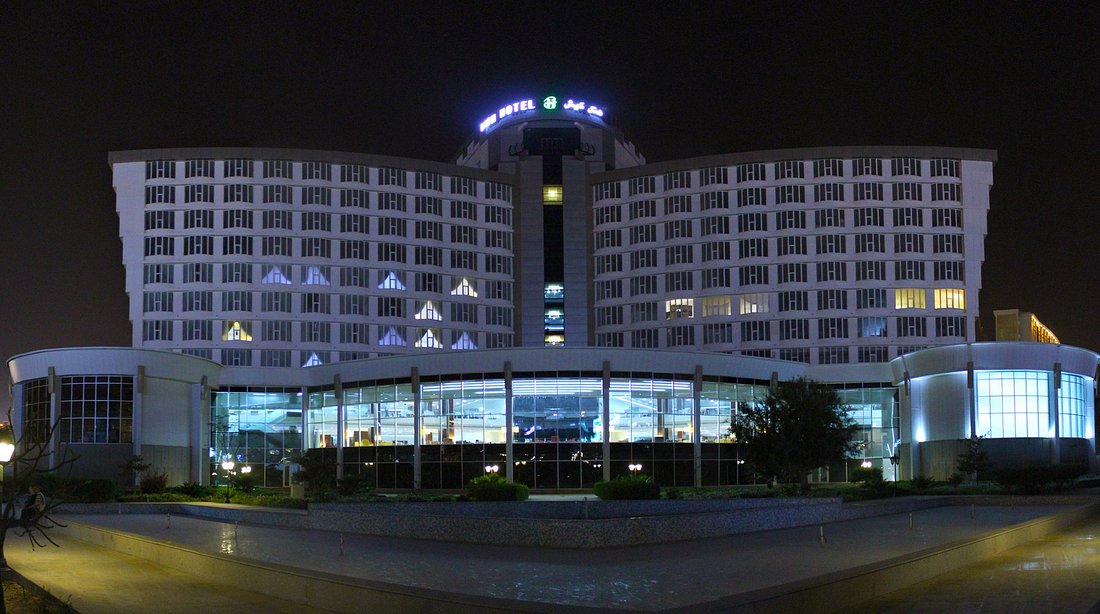 Kish International Hotel is a 13 floors hotel. It has 342 rooms including single, double, twin, triple, connect rooms and suites and you can find the latest facilities in the rooms. The facilities of Kish International Hotel contain free breakfast, free transfer from airport, 24-hours room service, mini bar, safety box, exclusive lobby, laundry, gym for men and women, restaurant, etc. In the restaurant, you can find all kinds of dishes like Iranian, sea food, and international cuisine. To have a nice and warm conversation with your family or friends, you can use the coffee shop which is in the restaurant of the hotel and enjoy your amazing drink there.