Iran, with its rich history and diverse culture, has become an enticing destination for travelers from around the world. As you embark on your journey to this beautiful country, knowing some practical tips about Iranian currency, the Rial, will ensure a smooth and enjoyable trip.
No matter if you're a luxury traveler or a backpacker, one of the biggest challenges for most travelers before arriving in Iran is bringing cash to this country and exchanging money there. Also, spending money in Iran is a bit confusing for some tourists. How to understand the difference between Rial and Toman? Where to exchange money? What is the exchange rate?Here is all the essential useful points that you must know about Iran currency: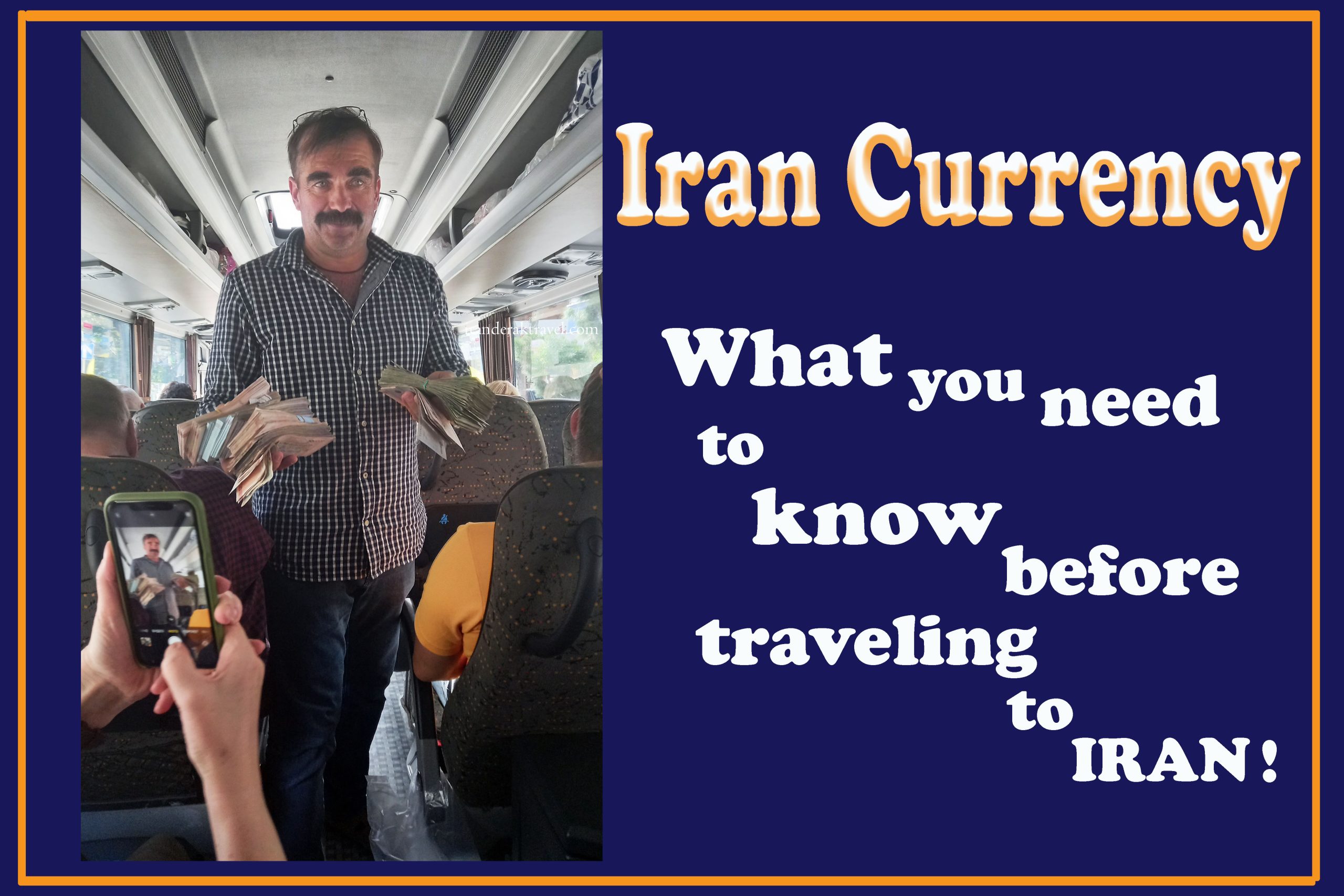 Do international credit cards work in Iran?
No credit card, only cash!
Due to international sanctions and limitations, foreign credit cards such as MasterCard and Visa Card do not work in Iran. Moreover, it's not possible to change travelers' cheques here. So, it's essential to bring sufficient cash to cover your expenses during your stay in Iran.
What is the best currency to bring to Iran?
Major currencies such as US Dollars, Euros, and British Pounds are widely accepted and easily exchangeable. It is advisable to bring newer banknotes in good condition, as worn or damaged bills might be rejected by exchange offices.
How much money can I bring to Iran?
The currency import restrictions and regulations might change, so it's essential to double-check the most recent guidelines before traveling. However, tourists are allowed to bring an unlimited amount of foreign currency into Iran. However, if the amount exceeds USD 10,000 or its equivalent, it must be declared upon arrival.
How can I exchange money in Iran?
As you arrive at the Iran international airports, you can convert your foreign currency at the airport's exchange office. Normally, the rate is a little bit lower than the market, but it is neither the government official rate. Hence, for taxis and initial expenses, it would be a good idea to exchange some money right after your arrival.
When you get to the city, you can find Currency exchange shops or "Sarrafi". They are commonly found in major cities and tourist areas. You'd better ask the hotel reception or your tour guide to help you.
Generally, the main center for money exchange in Tehran is Ferdowsi square, in Shiraz is Karim Khan square, in Isfahan is Hakim Nezami Street and Sepah Street, and in Yazd is in Imam Khomeini Street, in front of Yazd's fire temple.
Avoid Black Market:
As tempting as it may be to exchange money through informal channels, using the black market is illegal and comes with significant risks. Rates might be higher, and you might receive counterfeit currency. Stick to official exchange offices for a secure and fair transaction.

How much is $1 USD in Iran?
In Iran, you will encounter two different rates. One is the government official rate and the other is the market rate. The market rate is higher than the government rate, so it is better to exchange money in exchange shops.
Moreover, don't check the exchange rate on the internet as it is totally different from reality. For example, now it is written on the internet that 1 USD = 42262 IRR;
However today (26th July 2023) 1 USD = 483000 IRR.
The exchange rate is really variable since it's very dependent on political and governmental news and events. Sometimes you can experience a big change within a day. So, not necessarily the exchange shop or whomever you're dealing with, is trying to make a benefit. The exchange rate is variable even throughout the day.
How to use Iranian Currency?
Iran's official currency is Rial (IRR), "ریال" in Persian, and all notes are printed in Iranian Rial, while people use Toman in their conversation. One of the biggest challenges for Iran tourist's after arrival is differing between Rial and Toman. One Toman is equal to 10 Rials.
For example, if you go to a supermarket to buy a bottle of water and ask how much it is, the seller will tell you that it is 5000 Toman, meaning that you should pay 50000 Rial.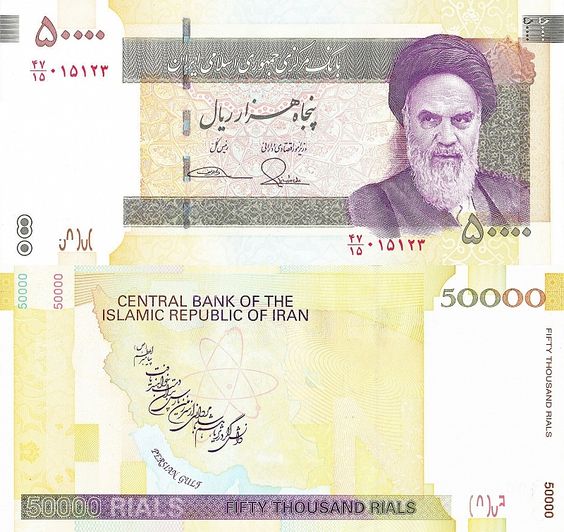 It's complicated but keep in mind that Rial and Toman are not two different kinds of bank notes, but different methods of referring to the same currency. Or another way to tell the price of goods and services.
Since you can find both Farsi and English numbers on the banknotes, the whole thing won't be a big mess. Whatever price that is in Iranian Rial, just cover or delete one zero of the amount and you will have the price in Toman. Or if someone tells you an amount in Toman, add one zero to this amount, so you will find out how it will be in Rial.
Remember Iranians are one of the friendliest people in the world and they are aware that tourists may not be acquainted with different units of Iran currency. Hence, be relaxed since most of the time, they consider this fact and you can ask whenever you doubt a figure or a price.
Is Iran a cheap country?
The cost of traveling in Iran depends on the type of tour you choose, whether it's a high-end package with all the luxuries or a budget-friendly option without extravagant accommodations and meals. Overall, Iran offers moderate to low costs in different aspects. While accommodation expenses might be slightly higher than some South Eastern countries, the costs of food and public transportation remain quite affordable.
For budget travelers like backpackers, there are money-saving options like Couchsurfing with locals or staying at economical hostels found in most Iranian cities. This makes Iran an exceptionally budget-friendly travel destination.
However, for those who prefer indulgent experiences, opting for luxurious hotels and not worrying about extravagant spending, Iran can become more expensive, especially when traveling to various cities due to the long distances across the country.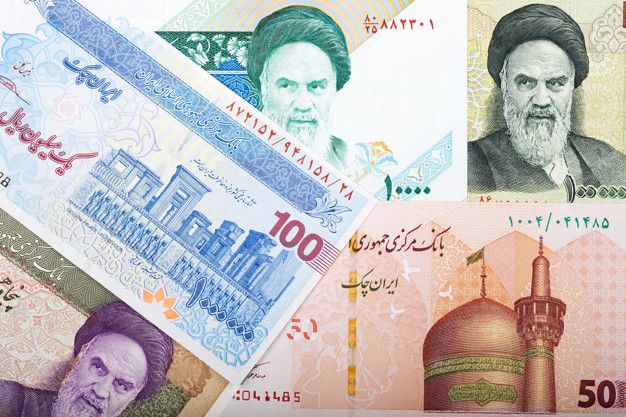 Can I use "bargaining and negotiating" in Iran?
Bargaining, "Takhfif " in Persian language, is a common practice in Iran, particularly in traditional markets (bazaars). While larger stores have fixed prices, you can negotiate with vendors in smaller shops for a better deal. Polite haggling can be a fun cultural experience and help you get the most value for your money.
Can I have Iranian cards?
If you're not easy with carrying much money with yourself, you can solve this problem by using an Iran tourist card or "Mah card". It costs 18 euro per card. We can arrange with this company, so, they will meet you at your local hotel, deliver your card, exchange your currency into Rial and deposit it into your Card. At the end of your trip, they will meet you again, and provide you with cash for the balance left on your card in the same currency you originally loaded up your card with.
How much money can I take from Iran?
The maximum amount of money you can take out of Iran is 5000 Dollars or its equivalent.
Iran is a captivating country with a wealth of historical and natural treasures waiting to be explored. By understanding Iran's currency, the Rial, and how to navigate it as a tourist, you can ensure a hassle-free and delightful experience during your visit. Remember to exchange money at official exchange offices, and embrace the unique opportunity to bargain in local markets. Respect the local customs and enjoy the warmth and hospitality of the Iranian people as you immerse yourself in this enchanting land. Happy travels!