What to wear during my trip to Iran?
If you heard strange facts about the compulsory Hijab in Iran, give us a few minutes to get acquainted with the details of this law and the facts. In this blog post we will try to explain what the dress code rules are in Iran.
The majority of tourists, especially female foreigners, are concerned about Iran's dress code. However, in fact, the way Iranian dress is more casual than you might think. Most of our guests, at the end of their Iran trip, believed that it was not very difficult to follow this law. Also, besides the wonderful things they have experienced in this rich country, having Hijab was not a big deal.
The key concern for the female visitors is the headscarf, however most of them get used to wearing it pretty quickly and simply.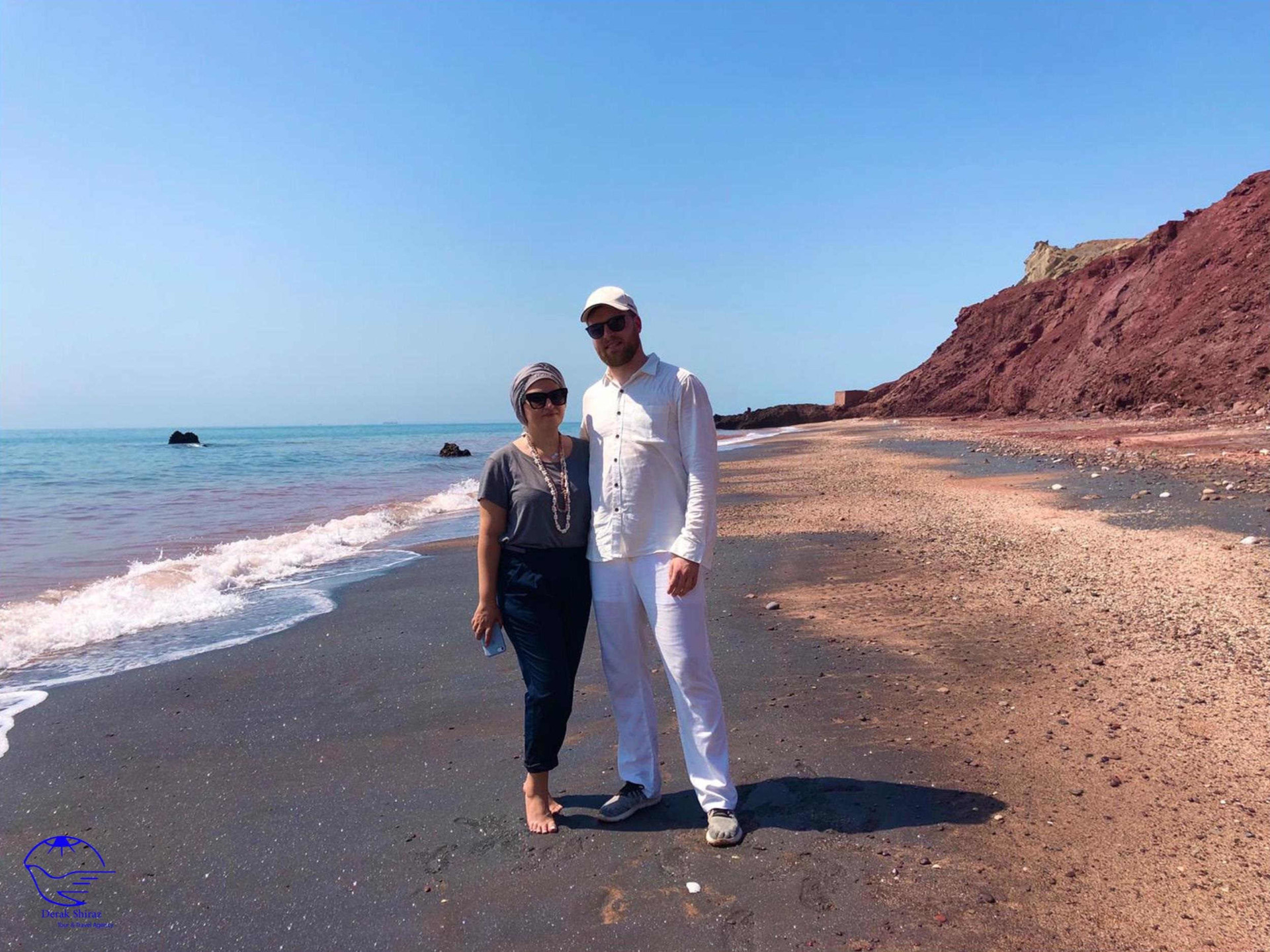 Dress code history
Before 1979, the Iranian people dressed like the people in other countries of the world, they lived together with various beliefs, religions and had different coverings. After the Islamic Revolution, the dress code changed. Women must cover their head and body, and men must wear simple clothes with long sleeves and no tie.
Initially, most women wore "Chador", a long piece of black cloth covering the whole body from head to ankles. Later, most women wore "Manteau", a long coat. They covered their hair with a shawl, head scarf. Throughout the time, Manteaus became shorter, men wore T-shirts, suits and ties in vibrant colors.
Today Iranian women wear short Manteaus or Manteaus without buttons over a shirt and jeans or long skirts and cover their head with colorful Shawls. The headscarves are not tied tightly and some hair is visible.
Against the common belief and the rumors spread throughout the media, women in Iran love colorful clothes and have a great sense of fashion, choosing stylish clothes while following the dress code.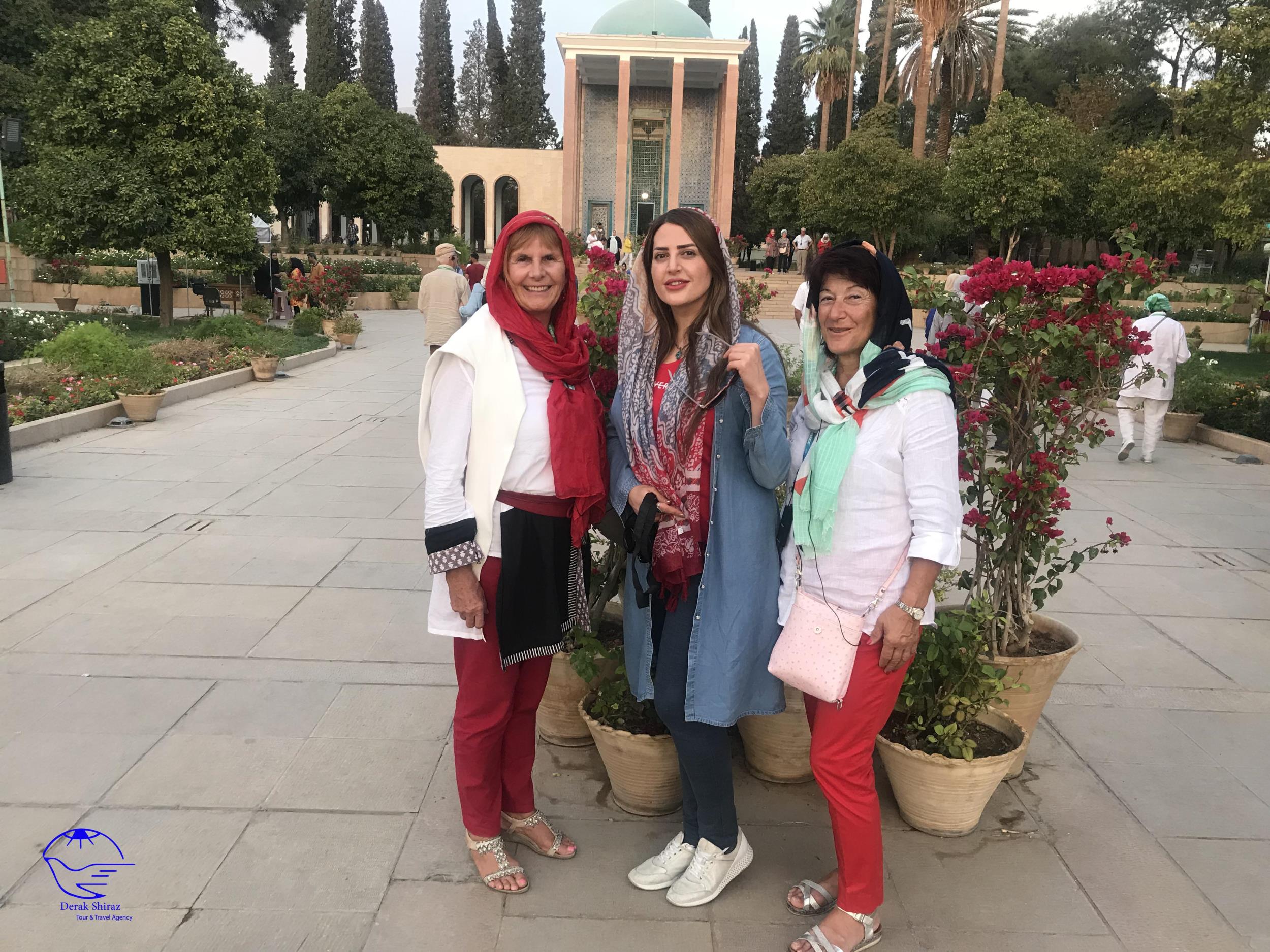 What to Wear in Iran?
In short, if you plan to travel to Iran and you wonder what it would be like to dress in a Muslim country with strict dress code, don't worry. You just need to follow some simple rules.
As a female tourist, no one is going to warn you, harm you or arrest you for your clothes. In the worst possible case, you might get a warning by a police officer or a polite request by a religious cleric to 'observe your Hijab' which still do not often happen in big cities like Tehran, Isfahan, or Shiraz.
Keep in mind, although people of religious cities like Mashhad, Qom and Yazd, and local people of small cities are hospitable and friendly, they are a bit sensitive about Hijab. So, they may give you a curious look but they don't mean to offend you in anyway or they do not expect you to cover up like a Muslim.
Please follow these rules:
Regardless of nationality, all women are required to follow some simple rules upon arrival in the Iranian airports.
Women have to cover their hair with a headscarf or a shawl all the time in public areas.
you can wear it loosely. So it doesn't need to be right up to your forehead or cover your neck; unless in a shrine or a mosque.
Women must cover their legs to the ankles by wearing trousers, jeans or long skirts. There is no problem with tight jeans or loose cotton pants. All colors are allowed but see-through clothes must be avoided.
As a woman, you can wear loose tunics, coats or shirts that cover your lower waist; bare forearms are OK but you should definitely cover your shoulders.
There is no restriction regarding footwear in Iran and women can wear sandals with painted nails.
There are fewer rules for men. As a man, you should avoid shorts and sleeveless T-shirts. There is no problem with tattoos.
Some helpful tips:
The dress code law only applies to public areas. You can wear whatever you like in your hotel room or local's houses.
Don't be afraid if your headscarf falls off. Just be relax and put it on again.
Men can wear shorts in adventure tour hiking or in Islands of Iran.