Shiraz has been known as the life and soul of Persian culture for millennia. Shiraz is one of the most wonderful and historical cities of Iran, and the city of love, literature and poetry. It is the capital of Fras province located in the southeast of the country. This beautiful city is surrounded by Zagros Mountains including Mount Derak; that's why we named our travel agency "Derak".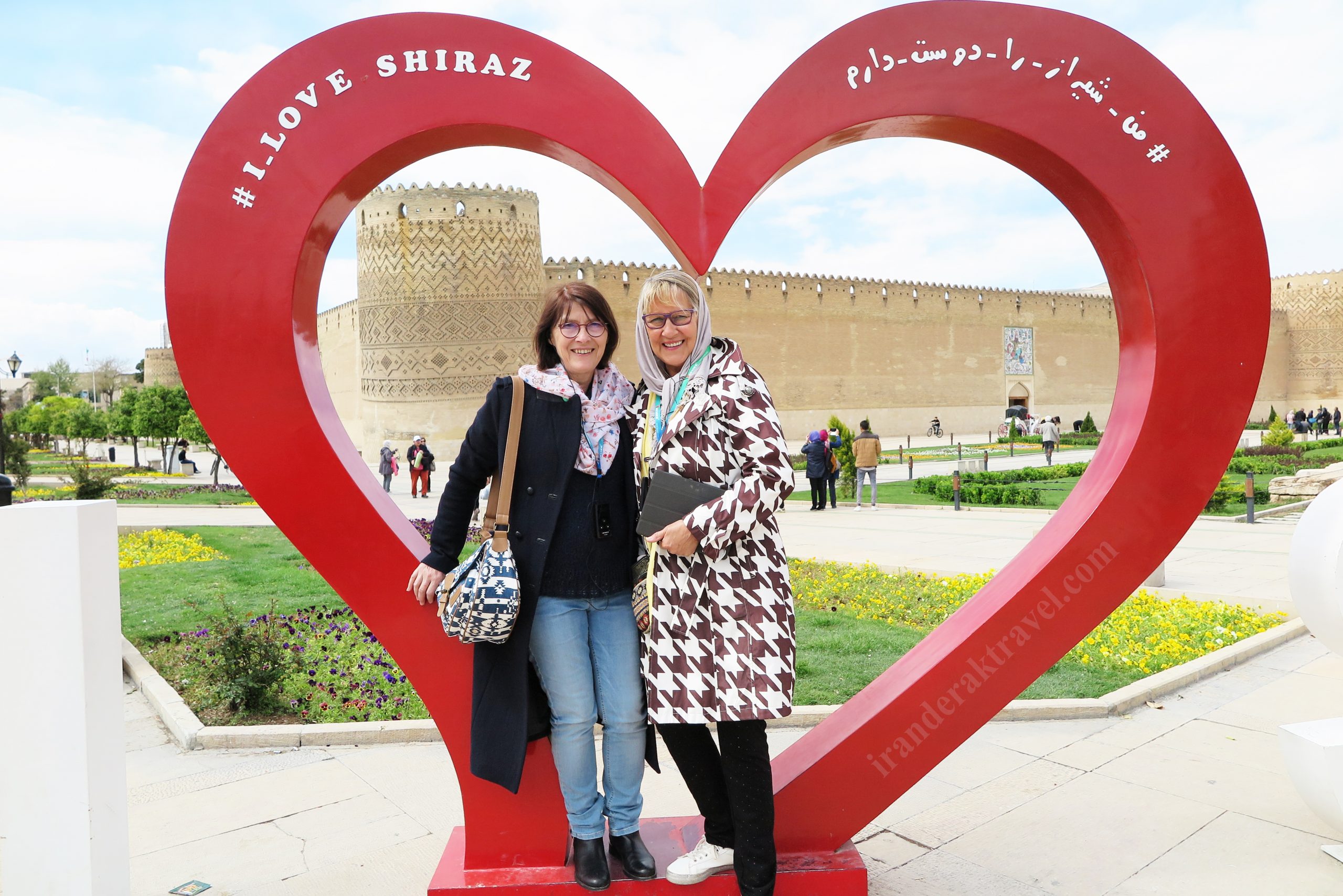 Shiraz has a mild and semi-arid climate; however, it is awesome in spring time (particularly April and May), when the fragrance of flowers and orange tree blossoms has filled up the air. Further, it is famous for splendid gardens, exquisite mosques, traditional bazaars and hospitable people.
Shiraz is the city of love, literature and poetry. This is where you will find the graves of amazing poets like Hafez, Sa'di and Khajou Kermani. Shiraz has a rich history; it was the homeland of Persians since 2500 years ago and Iran's capital during the Zand dynasty.
So, Shiraz is a unique city with impressive attractions in terms of history, culture, architecture and nature. Be sure that if you travel to this city, even wandering in streets and alleys would be enjoyable. However, there are some highlights that you shouldn't miss. Let's find Top Things to Do in Shiraz…
Nasir Al-Molk Mosque (Pink Mosque)
Nasir Al-Molk Mosque also known as "Pink Mosque" is a unique and magnificent mosque in Shiraz which is one of the most popular attractions of Iran. The mosque was built in 1876 by the order of Hasan Ali Nasir Al-Mulk, a Qajar ruler. It is well-known for the spectacular rainbow of stained glass windows, thousands of painted tiles on the ceiling and Persian rugs covering the floor.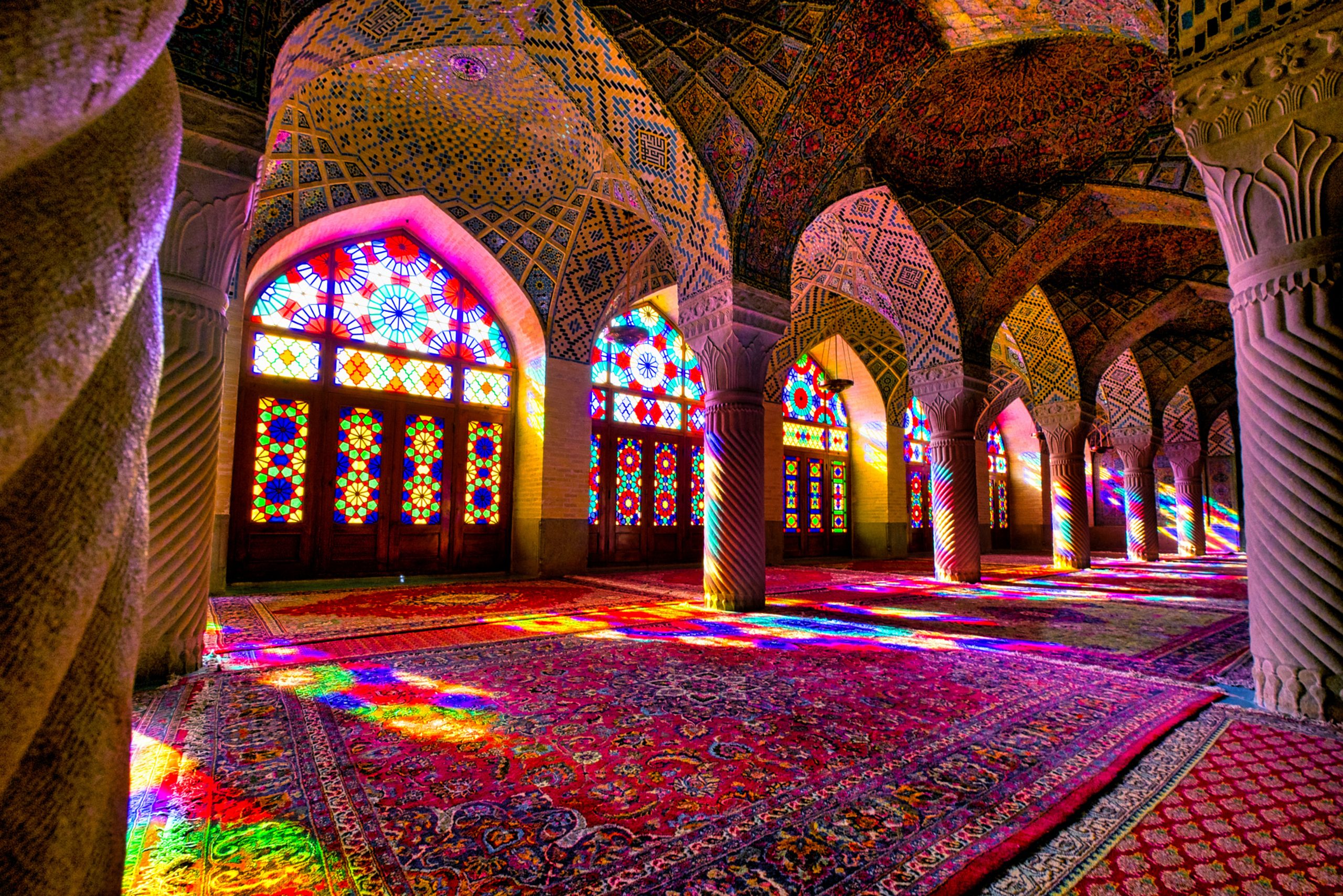 Eram garden, known as Paradise, is a unique and beautiful garden in Shiraz, and also, one of the UNESCO Persian gardens. Built in the Seljuk era while its old building belongs to the Qajar era. Eram garden includes an attractive mansion, towering cypress trees, aromatic sour orange trees, and fragrant flowers. The garden is a major tourist destination, especially during the spring.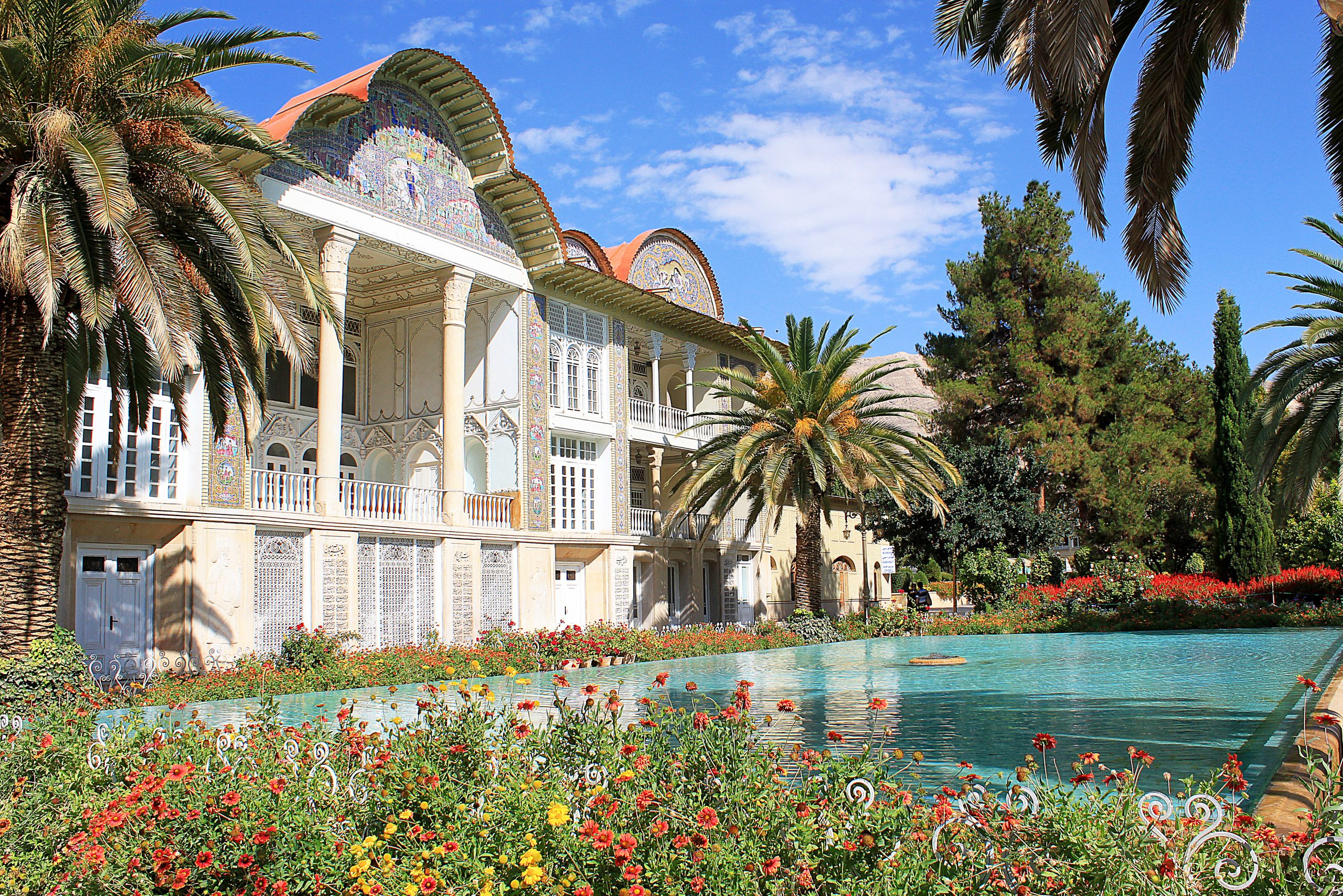 Afif Abad Garden
Afif Abad Garden is a very quiet and pleasant garden in Shiraz that attracts many domestic and foreign tourists every year. This amazing Persian garden belongs to the Safavid era but its royal mansion was constructed in the Qajar era. This old garden has a fascinating mansion at the center converted to a weapons museum, and an old bathroom changed to a café. This garden is located in an affluent quarter of Shiraz. Don't miss walking around or spend the evening at the cafes or restaurants of Afif Abad and Sattar Khan Streets.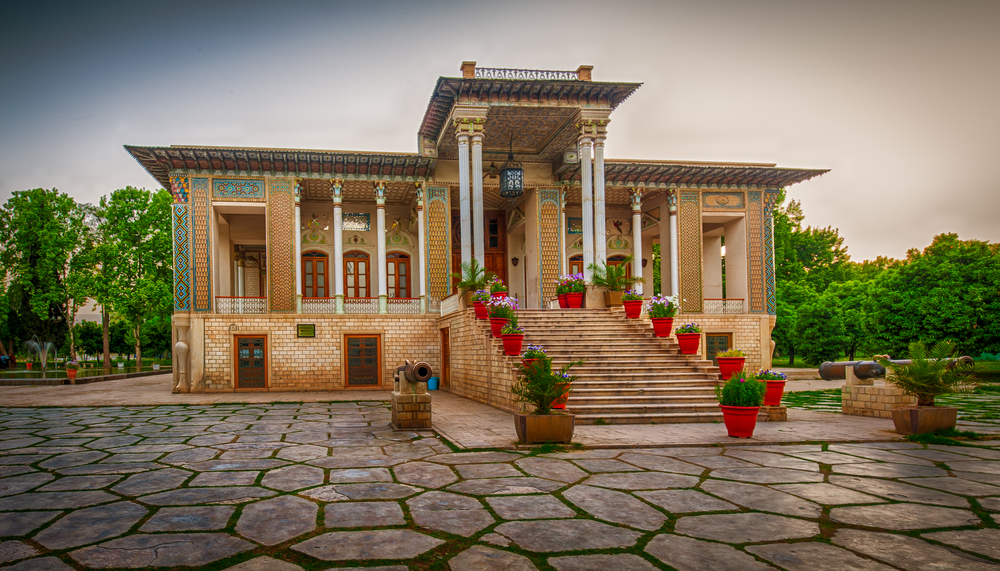 Vakil Bazaar
Vakil Bazaar is one of the most well-known traditional bazaars in Iran, located on the west side of Vakil mosque. It was built during the Zand dynasty, when Karim Khan had travelled to Lar and visited the amazing bazaar of the Safavid era, called Qeisariyeh. Vakil bazaar consists of beautiful courtyards and old shops selling everything from handmade Persian carpets, inlaid works, copper handicrafts and antiques to spices and clothing. Don't miss Saray-e Moshir and Saray-e Fil.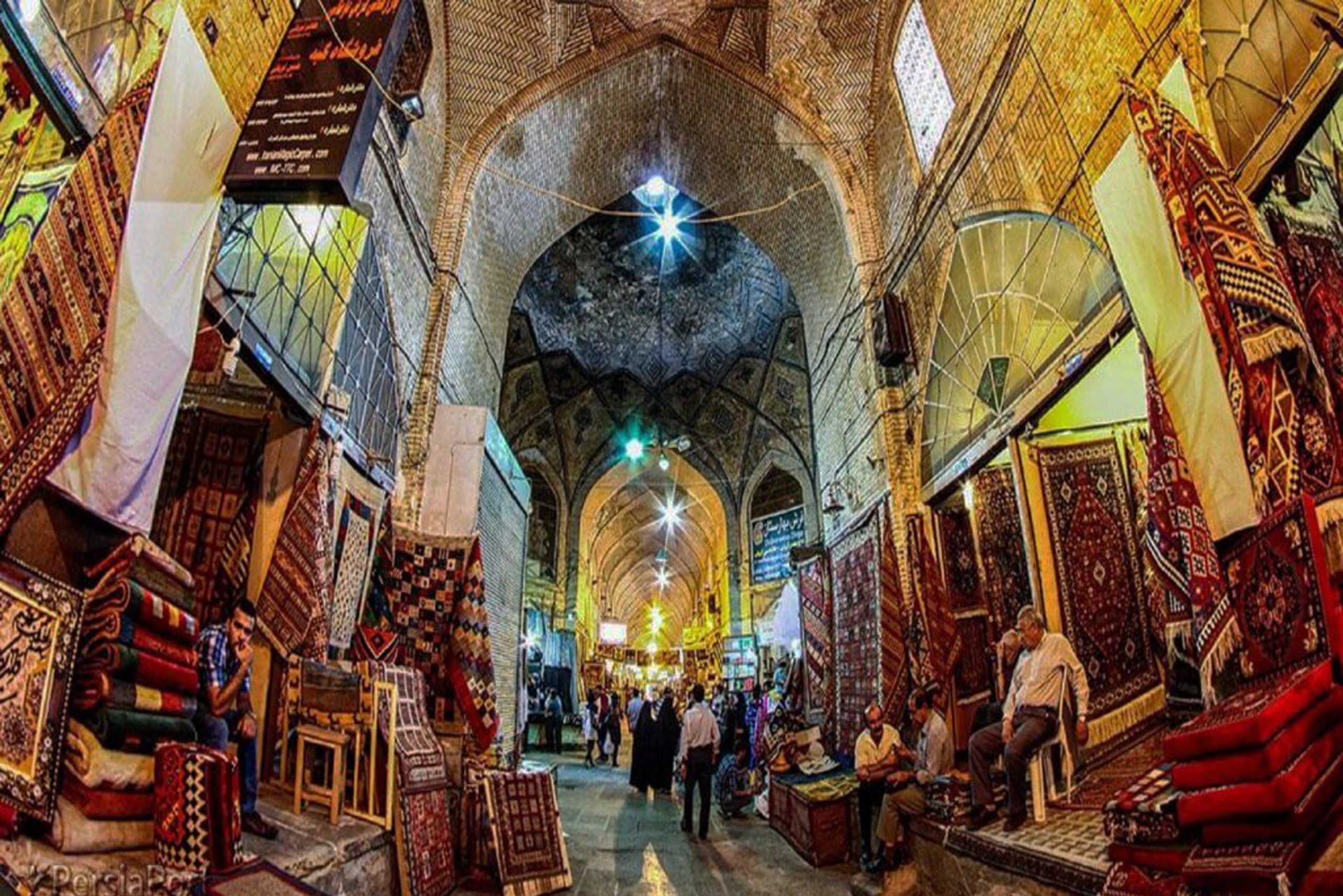 Vakil Mosque
This beautiful mosque is another masterpiece of the Zand era in Shiraz. It is located between Vakil bazaar and Vakil bath. The architecture and prominent features of the mosque are admirable; including 48 stone pillars carved in spirals, a marble minbar with fourteen stairs, two vast iwans, and colorful (Haft Rangi) tiles.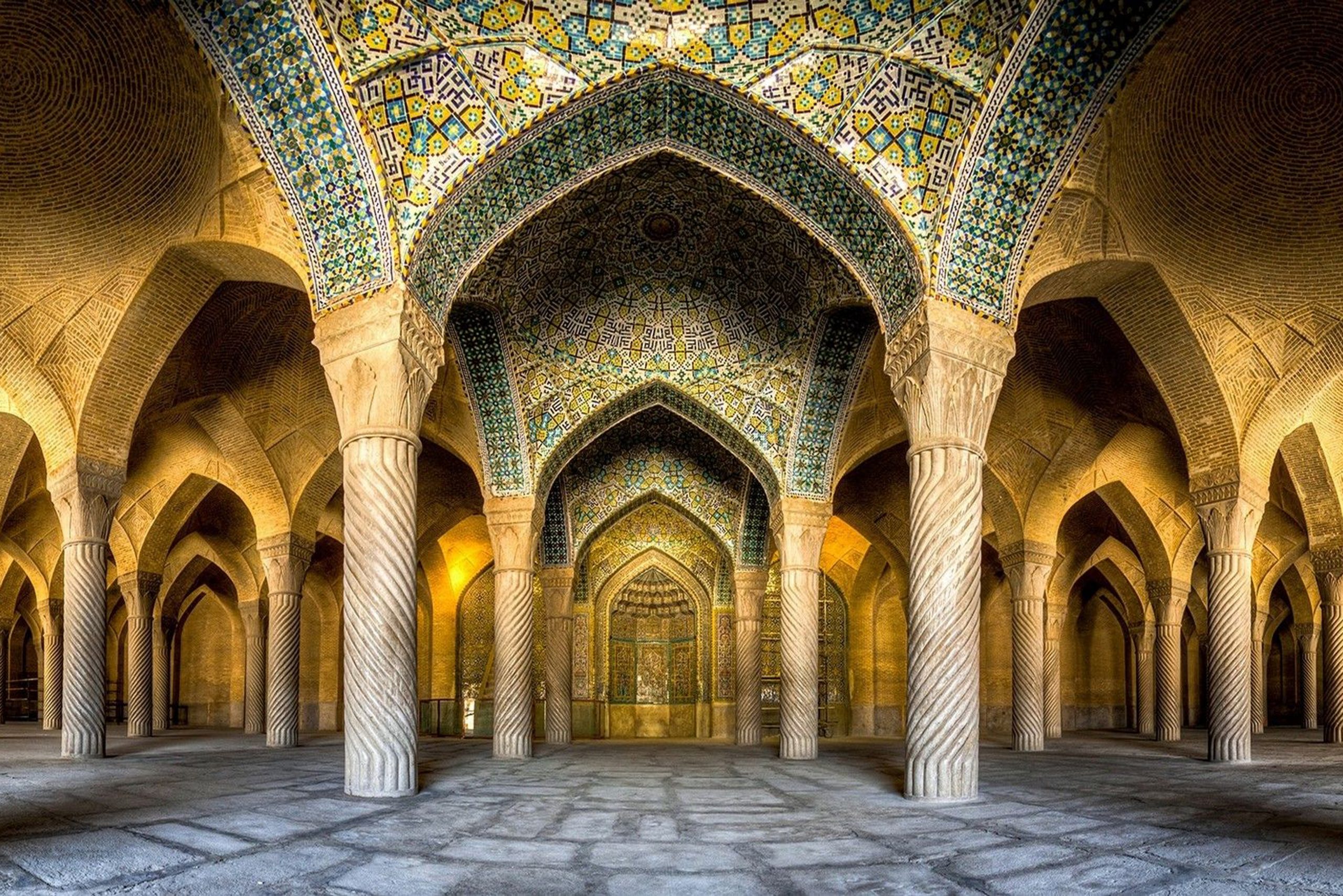 Vakil Bath
This bath is a traditional public bath dating back to the Zand era, situated near Vakil mosque. Considering its aesthetic architecture, stone pillars, marble pools, beautiful lime works and paintings on the wall and ceiling; it is recognizable that Karim Khan liked his people and provided them with the best. Currently, there are a series of wax sculptures in the bath showing the custom of old Shirazis.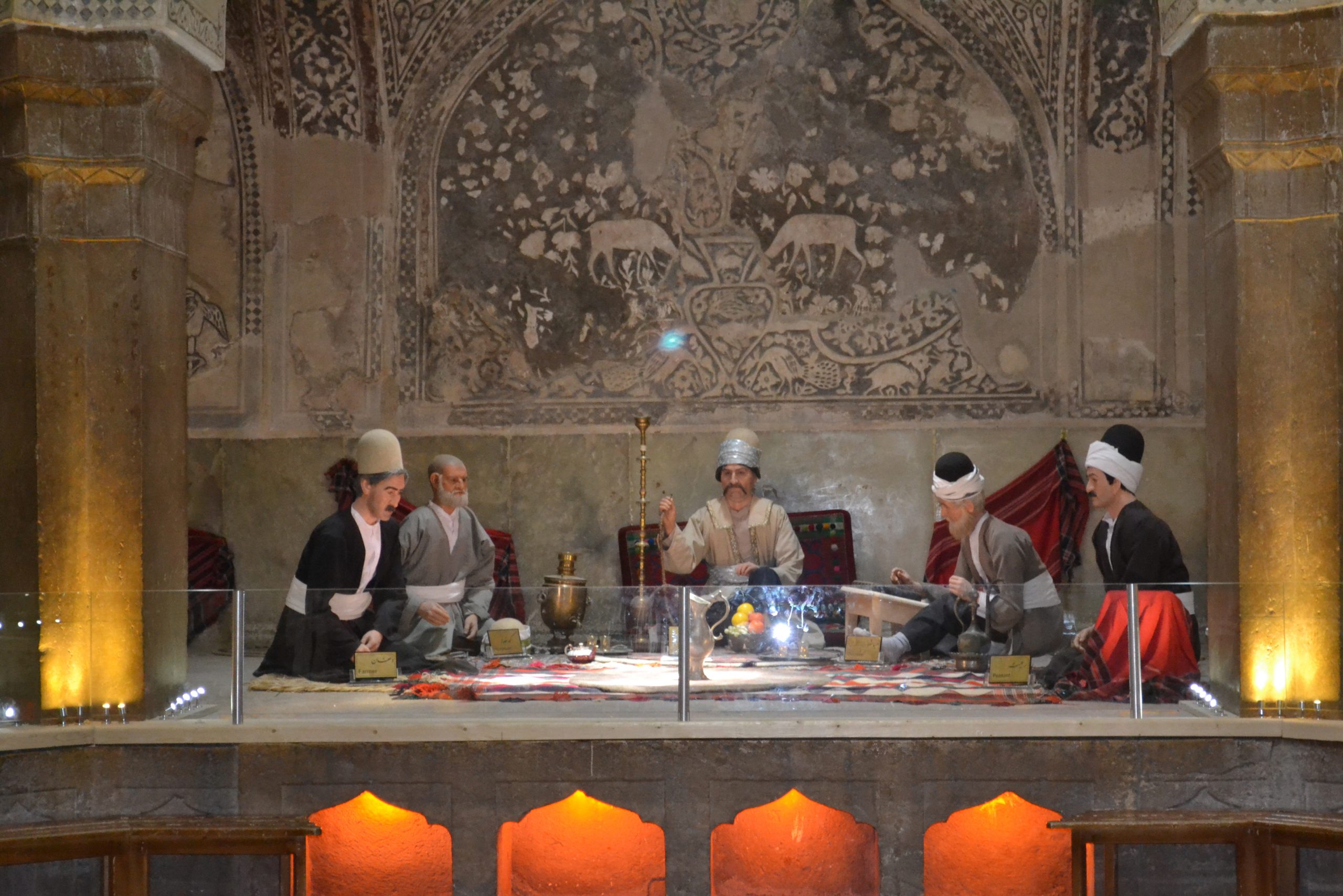 Karim Khan Citadel (Arg-e Karimkhan)
This historical fortress is one of the most important monuments of the Zand dynasty in Shiraz. The citadel was the home of Karim Khan during the Zand era, the residence of the rulers during the Qajar era, and the prison during the Pahlavi reign; thus, its design is a combination of military and residential architecture. It is famous for its 14m-high circular brick tower that is also leaning.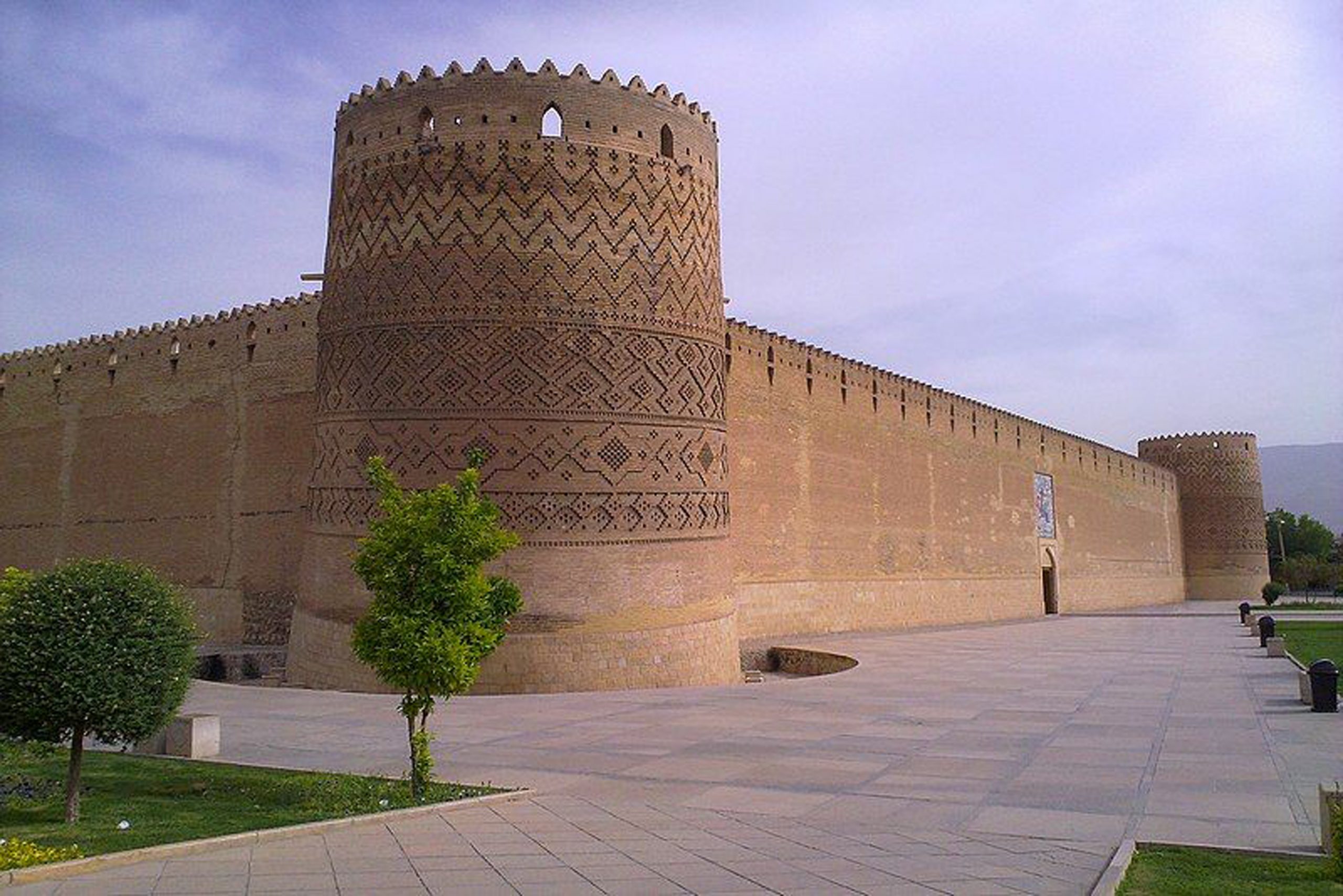 Shah-e Cheragh Holy Shrine
The holy shrine of Shah-e Cheragh is a magnificent funerary monument and mosque in Shiraz. It was built to commemorate Ahmed Ibn-e Musa, Imam Reza's brother, who was martyred in Shiraz. A mausoleum was first built over his tomb during the 12th century, but the courtyard, amazing mirror works and tile works represent modern decorations from the late-Qajar period and the Islamic Republic.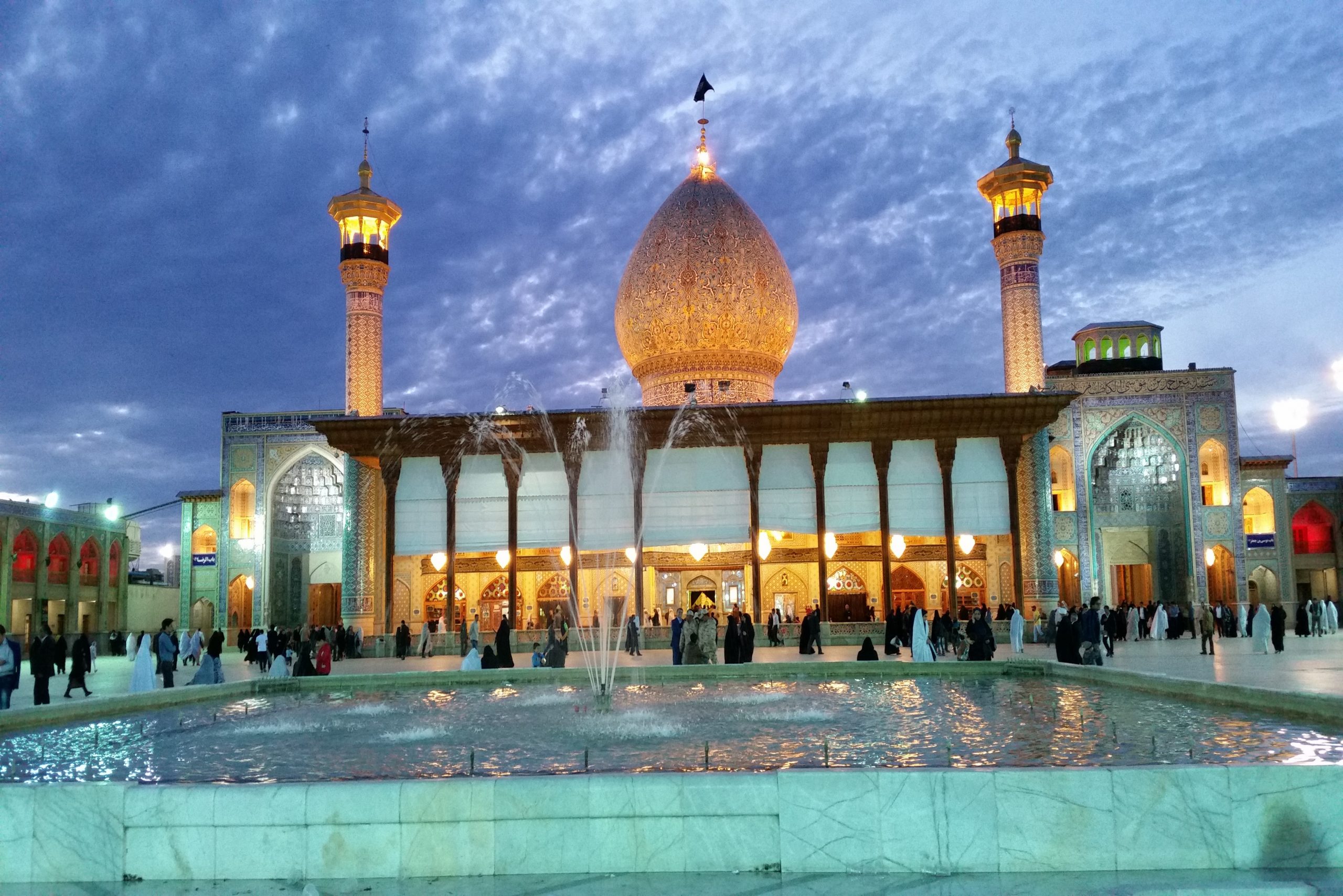 Ali Ibn-e Hamze Holy Shrine
Ali Ibn-e Hamze is another amazing shrine in Shiraz which has a lovely and quiet atmosphere. It was built in the 19th century over the tomb of Ali Ibn-e Hamzeh, a nephew of Imam Reza who also died en route to Khorasan when he wanted to help his uncle. Its exterior dome, carved wood door, green mirror works and domed ceiling is really impressive.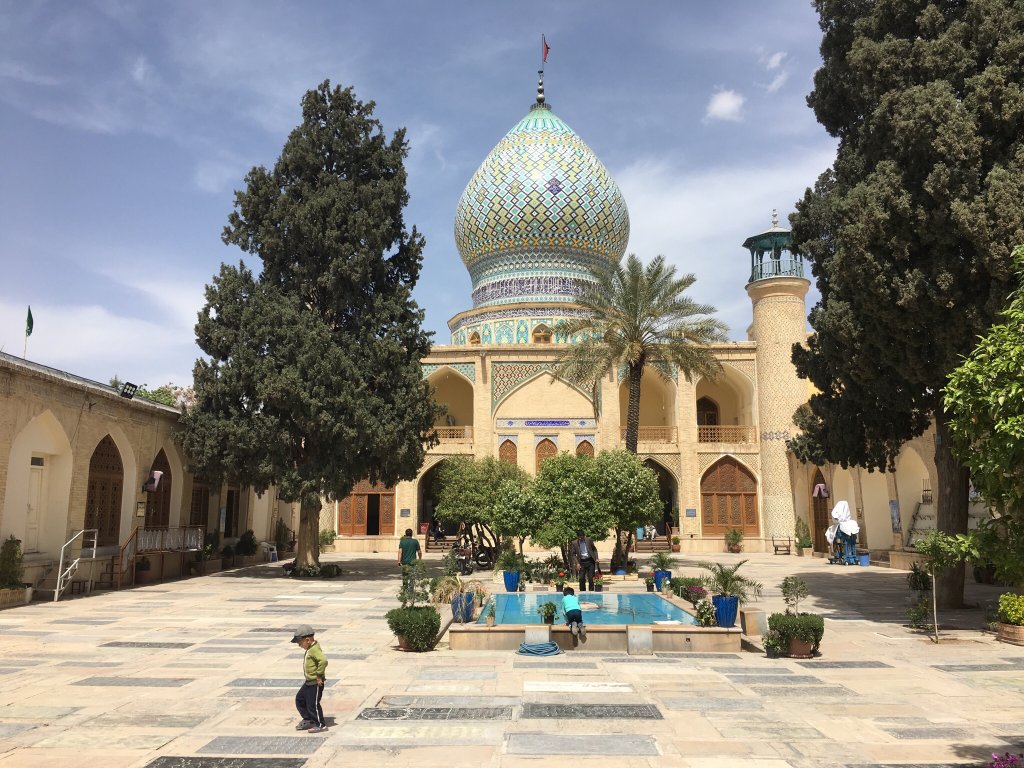 Narenjestan-e Qavam
This is a traditional and historical house located in a lovely garden called Narenjestan due to the abundance of sour orange trees. This amazing house has an underground corridor, a mansion, a terrace and a rectangular pool. Its fabulous mansion belongs to the Qajar era and is decorated with mirrors, wood carving, tile works, stucco, muqarnas and European-style painted ceilings.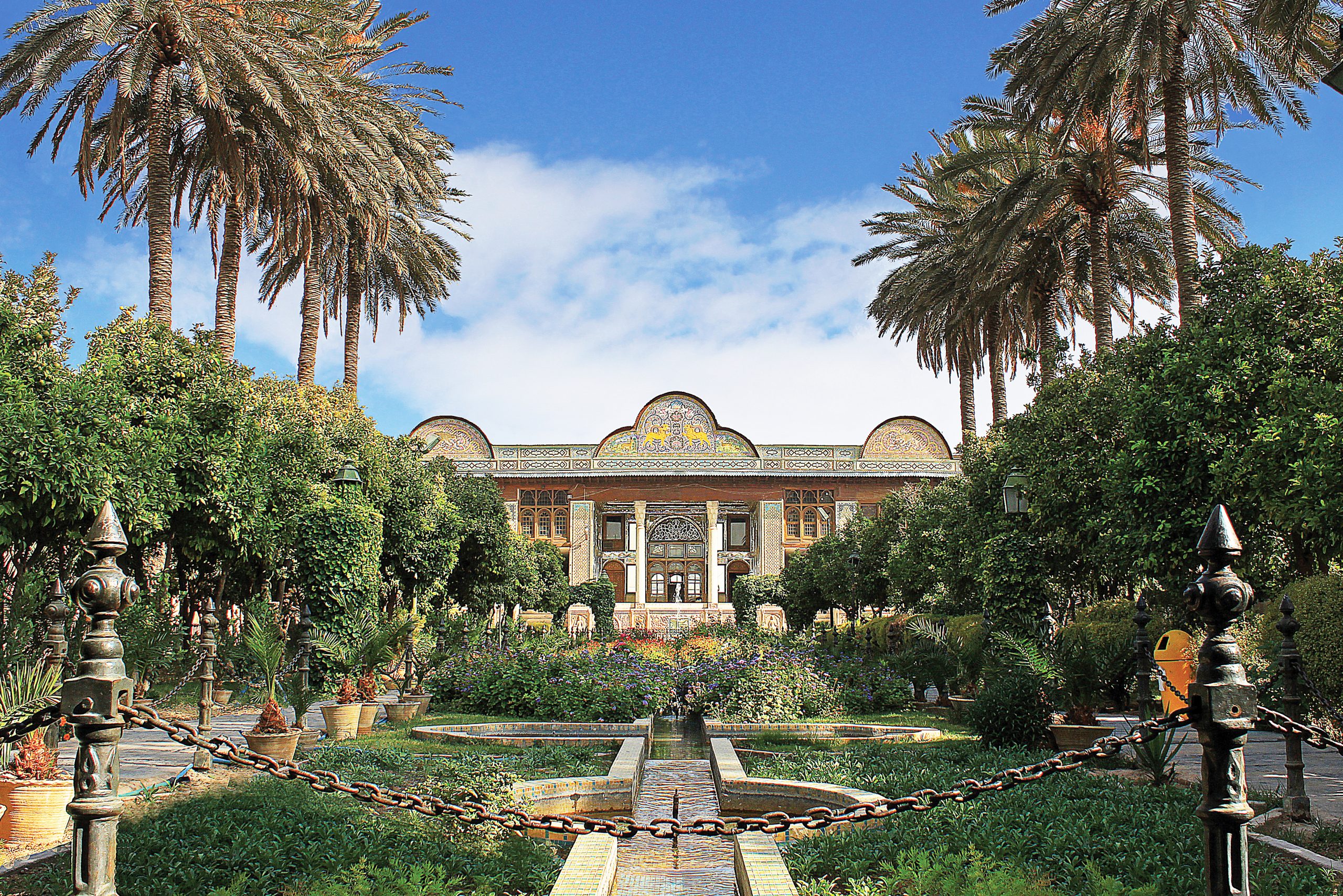 Zinat Al-Molk House
Zinat Al-Molk House is another fantastic Qajar house located on the west side of Narenjestan-e Qavam. The interesting point about these two houses is the underground corridor that connects them to each other. This house has a great architecture including mirrors, wood carving and tile works. There is also a museum in the basement presenting wax sculptures of famous people in real size.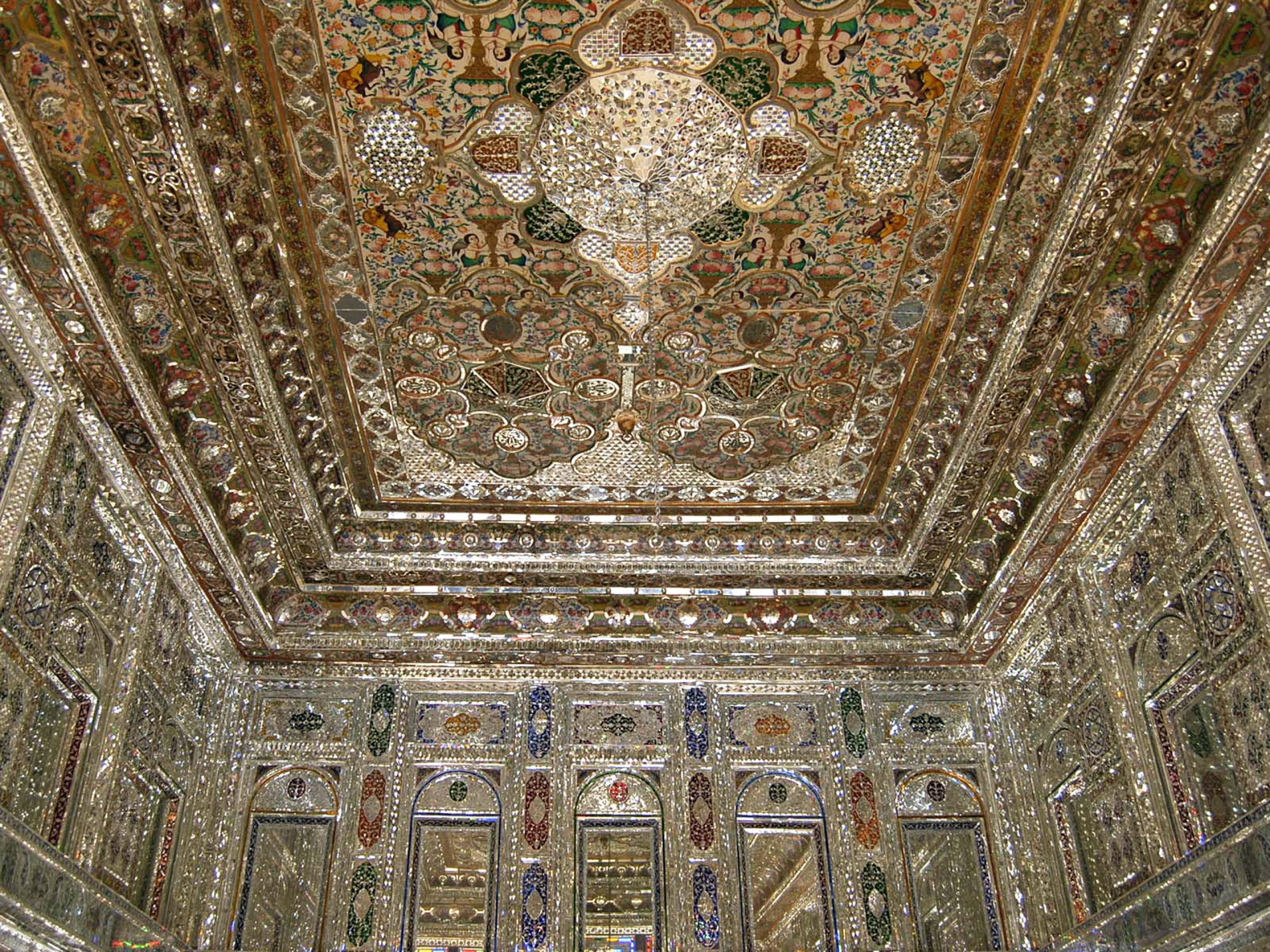 Atiq Jame Mosque
Atiq Jame Mosque is the first and oldest mosque in Shiraz that was inspired by the House of God (Ka'aba) in Mecca. It dates back to 281 AH, but has been renovated several times. The most impressive parts of the mosque are the dome of the north Iwan, the hypostyle columns, and a fantastic wall called "Nodbeh". This mosque is near Nasir Al-Mulk Mosque.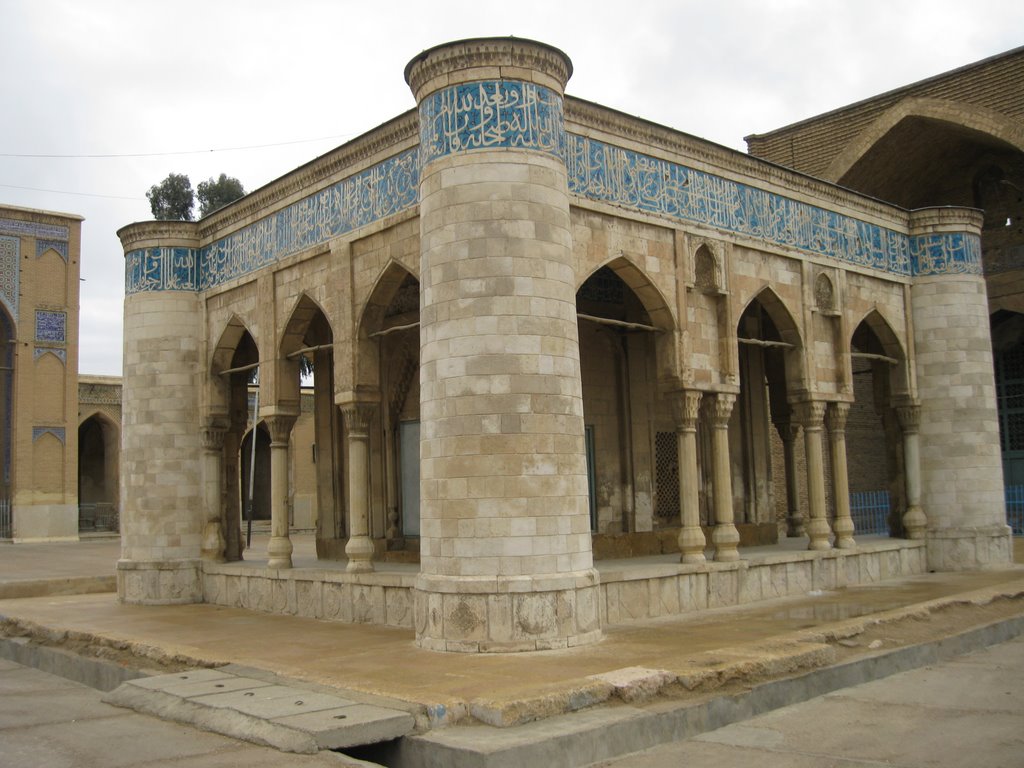 Hafez Tomb
Hafez is the most celebrated and beloved poet of the 14th century. You'll visit his tomb in a peaceful garden in Shiraz. The ceiling of his tomb is beautifully decorated with mosaic works. Hafez's poems are about God, divine love, human desires and dilemmas of life; Gute, the German poet, was also inspired by him.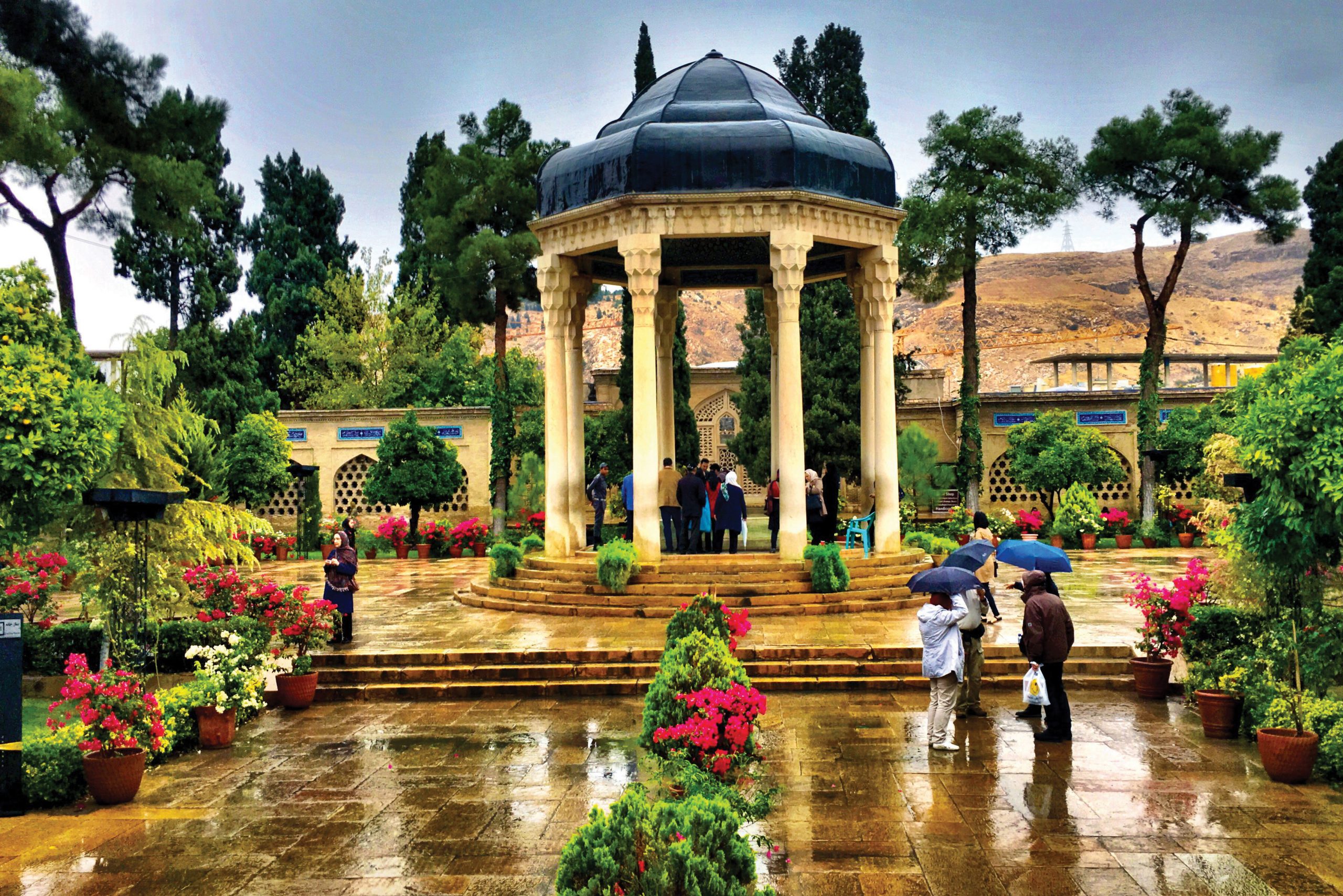 Sa'di Tomb
Sa'di is a major Persian poet and prose writer of the 13th century and his masterpieces are Bustan and Gulistan. His tomb is located in a vast and beautiful garden of Shiraz, in an octagonal mausoleum on top of which stands an amazing azure blue dome. Also, the walls of the monument inscribed with verses of Saadi's poems.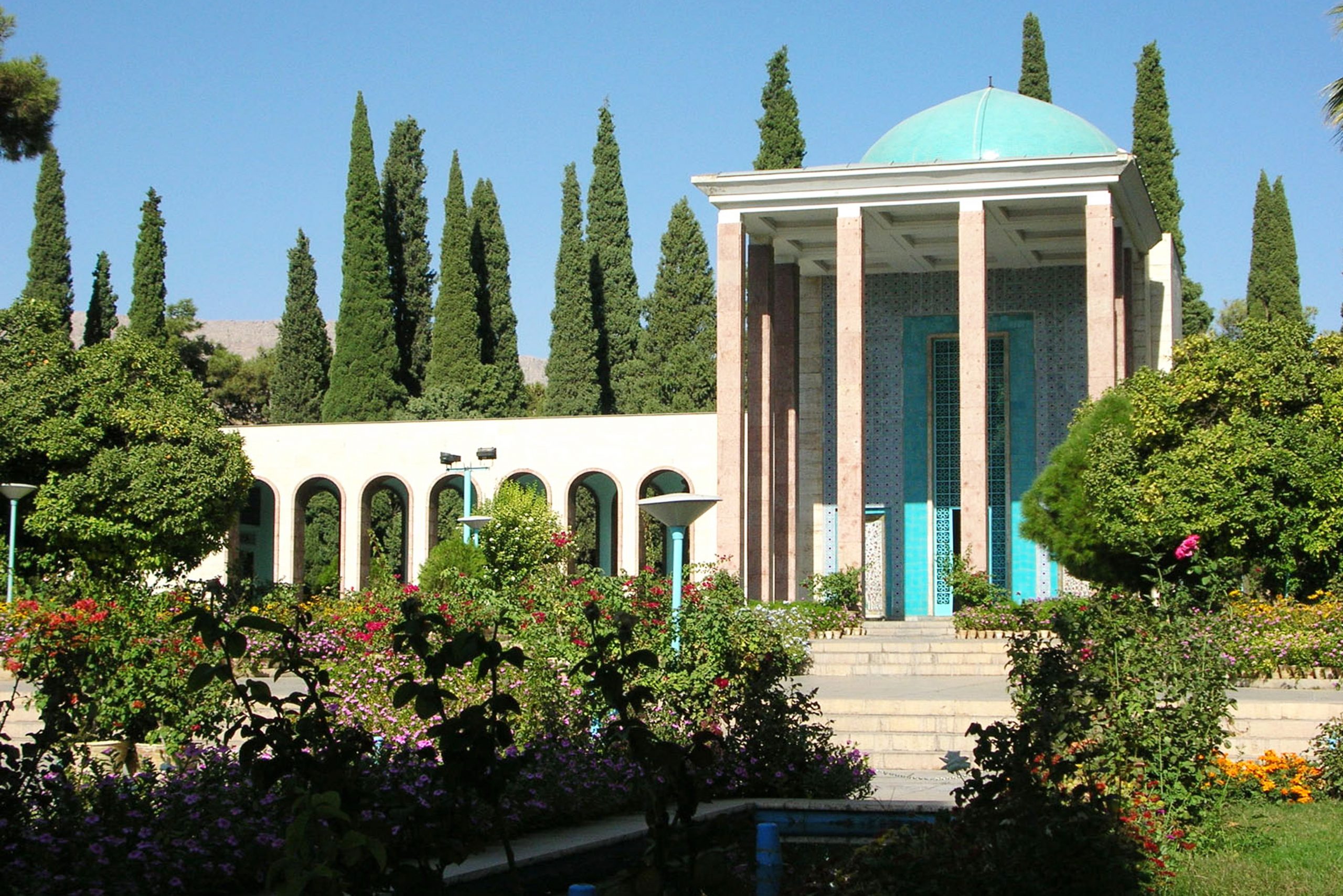 Khajou Kermani Tomb
Khajou Kermani was a famous Persian poet and Sufi mystic of the 14th century. His resting place is located at the foothills of Sabooy Mountain, near Quran Gate of Shiraz. The tomb was built by the General Bureau of Archeology before the Islamic revolution and has been renovated after it; also a statue of Khajou Kermani carved out of stone and a wall inscription of his poems can be seen.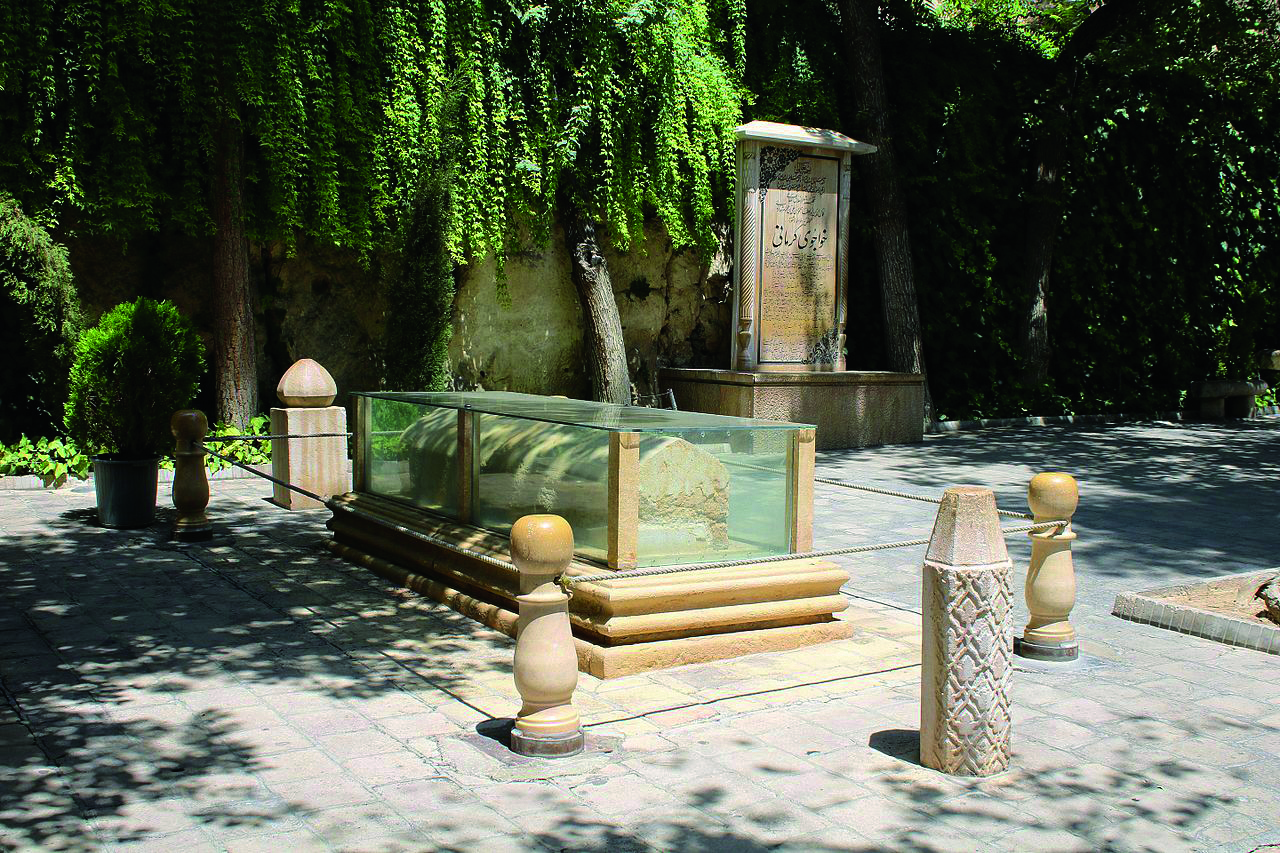 Quran Gate
Quran Gate is a historical gate located in the northeastern entrance of Shiraz, between Baba Kuhi and Chehel Maqam Mountains. It is the only remaining gate in Shiraz. Azod al-Dowleh Dailami has ordered to build this gate. It was named Quran gate because of the old Quran placed on top of the gate, as Muslims believe passing beneath the Quran can protect the passengers.
Persepolis or Takht-e Jamshid, is the magnificent historical monument of Iran that registered on the UNESCO World Heritage list in 1979. This ancient city was the homeland of Persians and the capital of the Achaemenid Empire founded by Darius the Great. The ruins of Persepolis is a unique archeological site that is located in Marvdasht town, 60 km from Shiraz.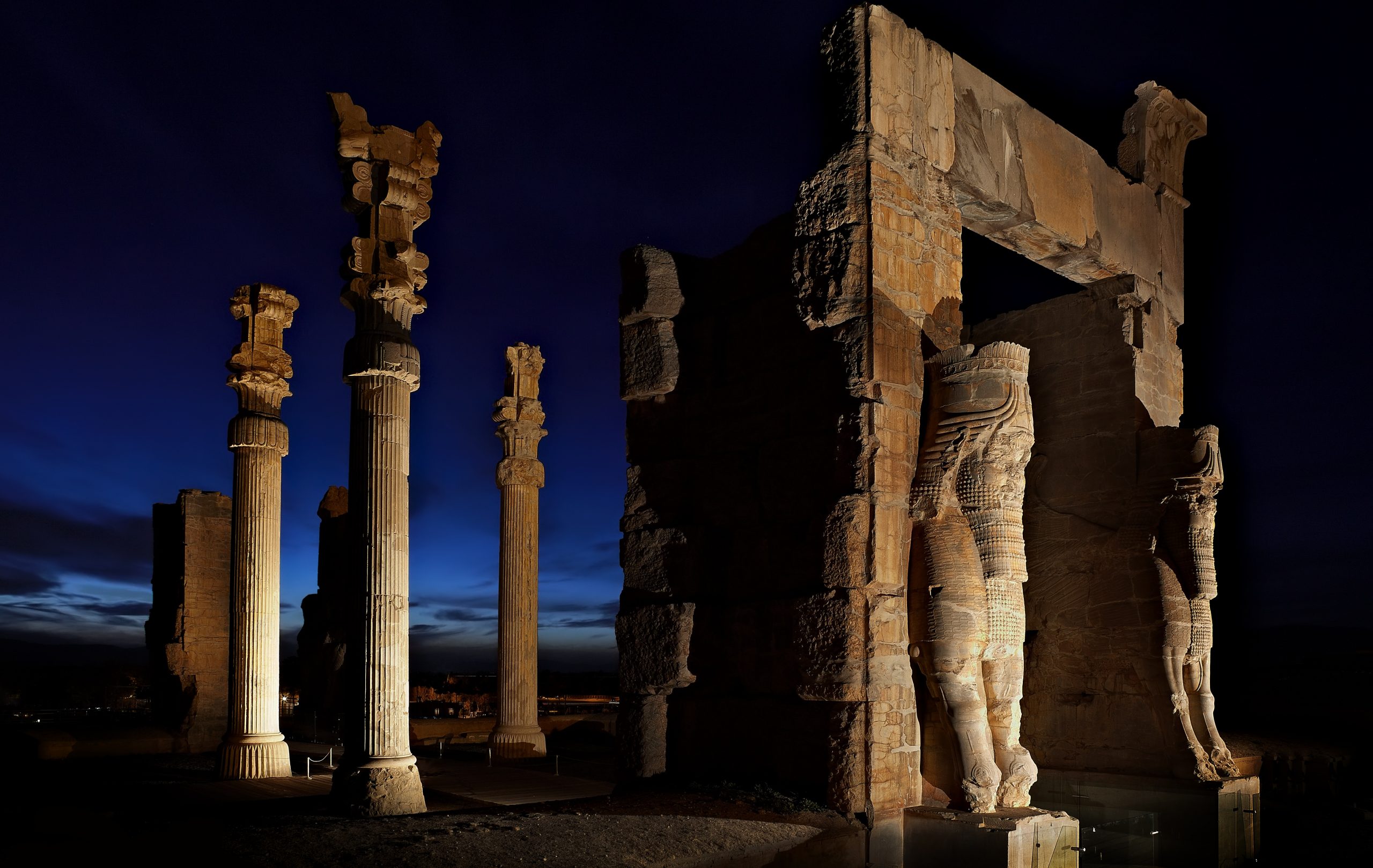 Naghsh-e Rostam
Necropolis, known as Naghsh-e Rostam, is a glorious ensemble of historical, religious and artistic works of the Achaemenid and Sassanid periods. Situated northwest of Persepolis and includes the tombs of Darius I, Xerxes , Artaxerxes I, Darius II, and the rock reliefs of the Sassanid dynasty. Another interesting attraction of the site is the imitation stone monument or Zoroaster's Ka'ba.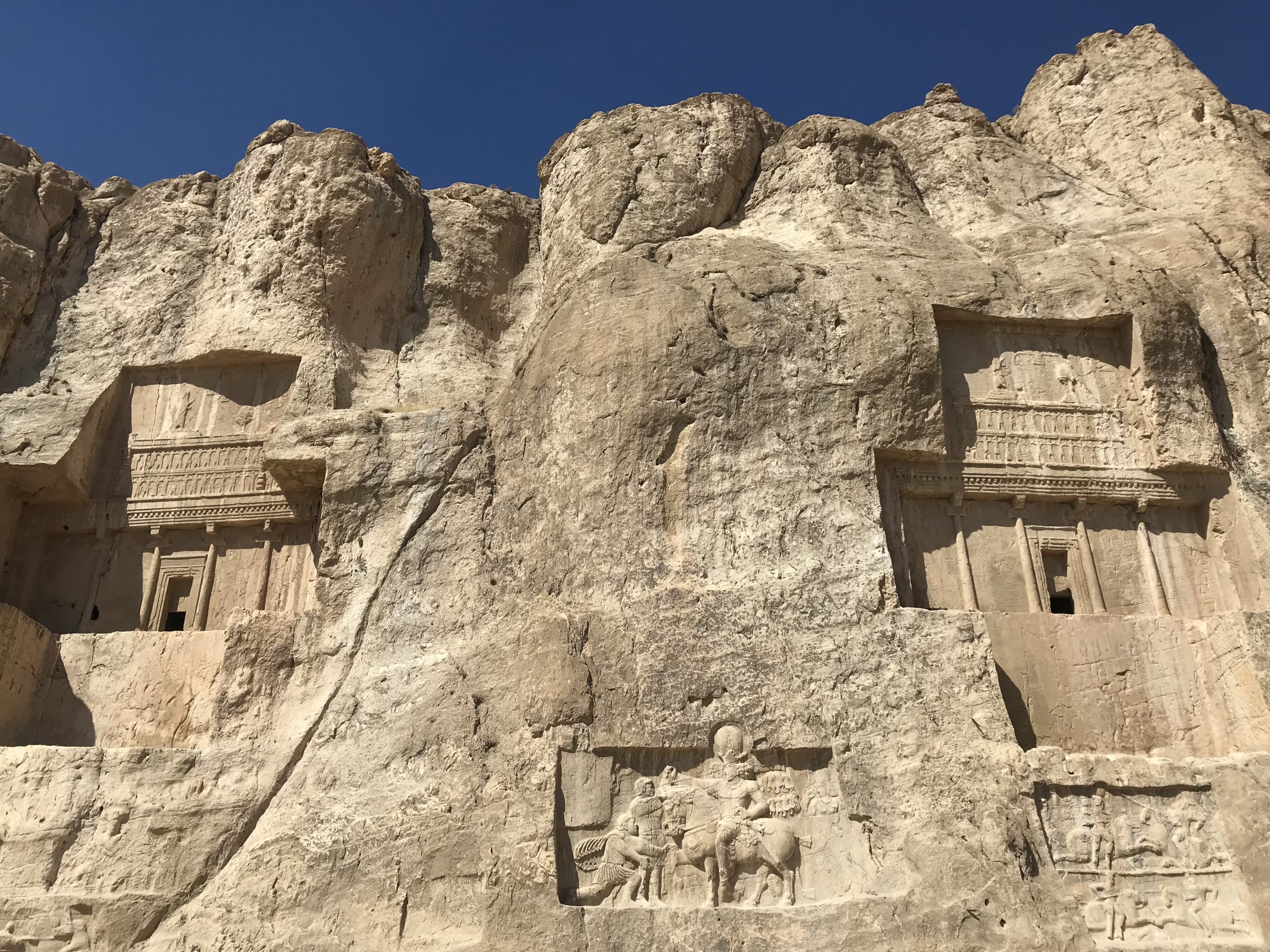 Pasargadae is another precious remnant of the Achaemenid era which is a UNESCO World Heritage site. It was the first capital of the Achaemenid Empire, founded by Cyrus II the Great, in the 6th century BC. The mausoleum of Cyrus, Tall-e Takht, audience hall, palaces, and gardens are a magnificent sample of Achaemenid architecture and Persian civilization. Pasargadae is located in the northeastern side of Shiraz, 136 km from the city.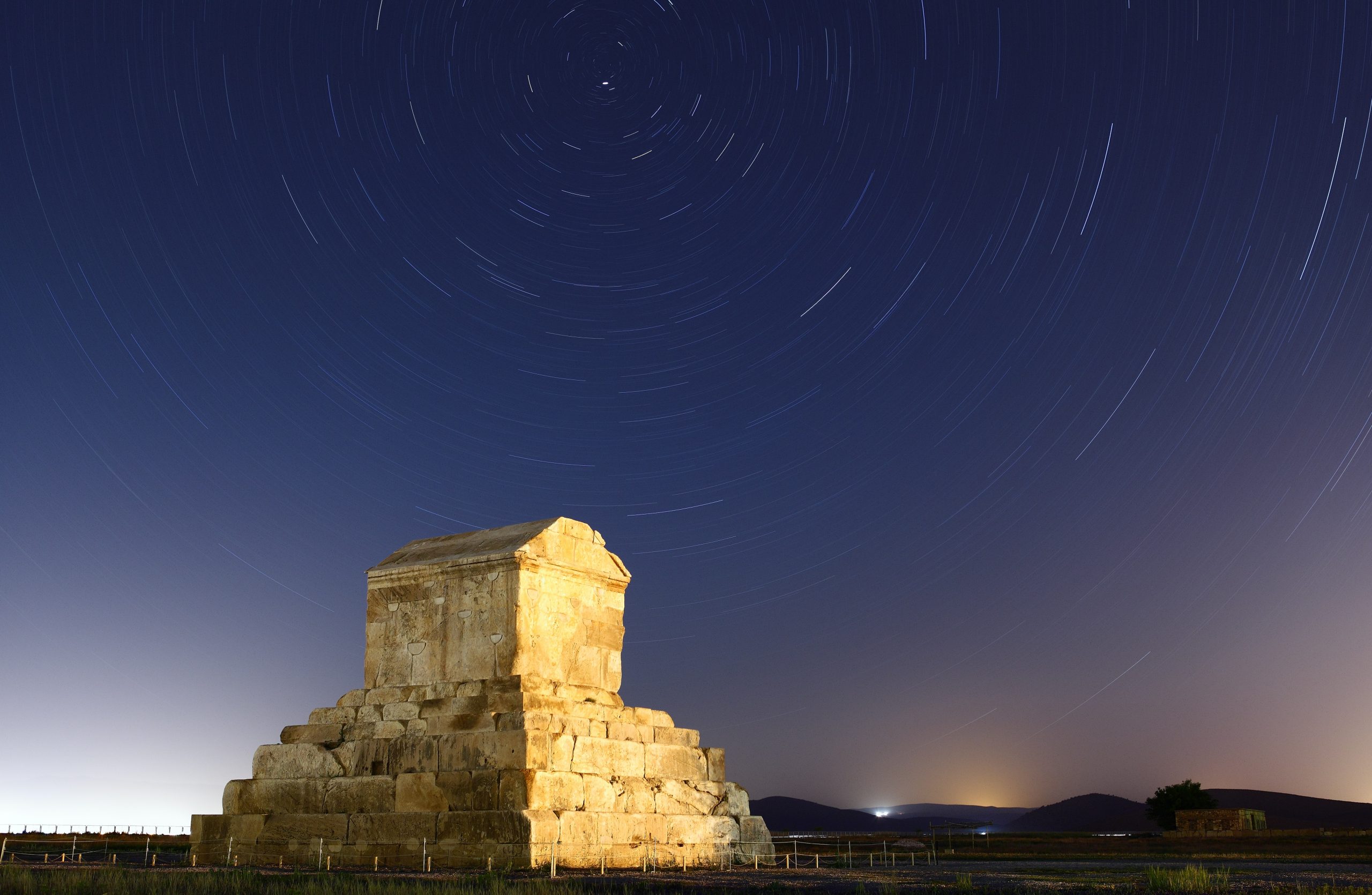 Bishapur
The ancient city of Bishapur is one of the important remnants of the Sassanid dynasty located in the vicinity of Tang-e Chogan valley in Fars province, 23 km northwest of Kazerun city. The Second Sasanian King, Shapur I (240 -272 AD) has found it. The masterpieces of this site include Shapour Cave and Statue, Anahita Temple, Ceremony Hall, Mosaic Ivan and Memorial Columns.
Qalat Village
Now, it's time to take a big deep breath and be away from the hustle and bustle of the city. If you search for a cozy atmosphere among nature, Qalat village could be a good option. This dreamy village is located on the northwestern side of Shiraz, 36 km away from the city. While you can enjoy mountain climbing and find the waterfalls, you can visit some ancient ruins like Qalat old church and Qezel Arsalan castle. It is better to avoid going to Qalat on weekends.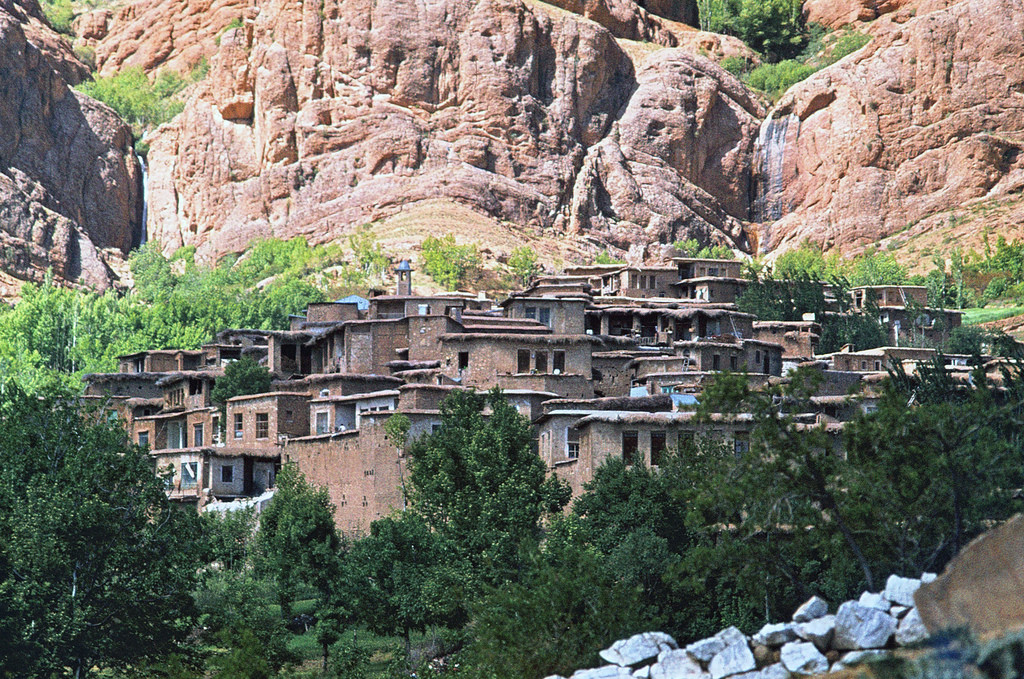 Maharloo Lake (Pink Lake)
You will find the astonishing Pink Lake, 27 km southeast of Shiraz and near the old village of Maharloo. This seasonal salt lake is rich in potassium. Owing to the high evaporation rate, the lake's bed has been coated by salt over time. This elevated salinity within the lake's waters has allowed certain algae to thrive and cover the surface. The water consists of a range of organisms that display colors from pink to orange and red, with the strength of the color differing in various periods of the year. People use the lake water for extraction of normal salt. It is a suitable and valuable habitat for migratory birds and wild animals.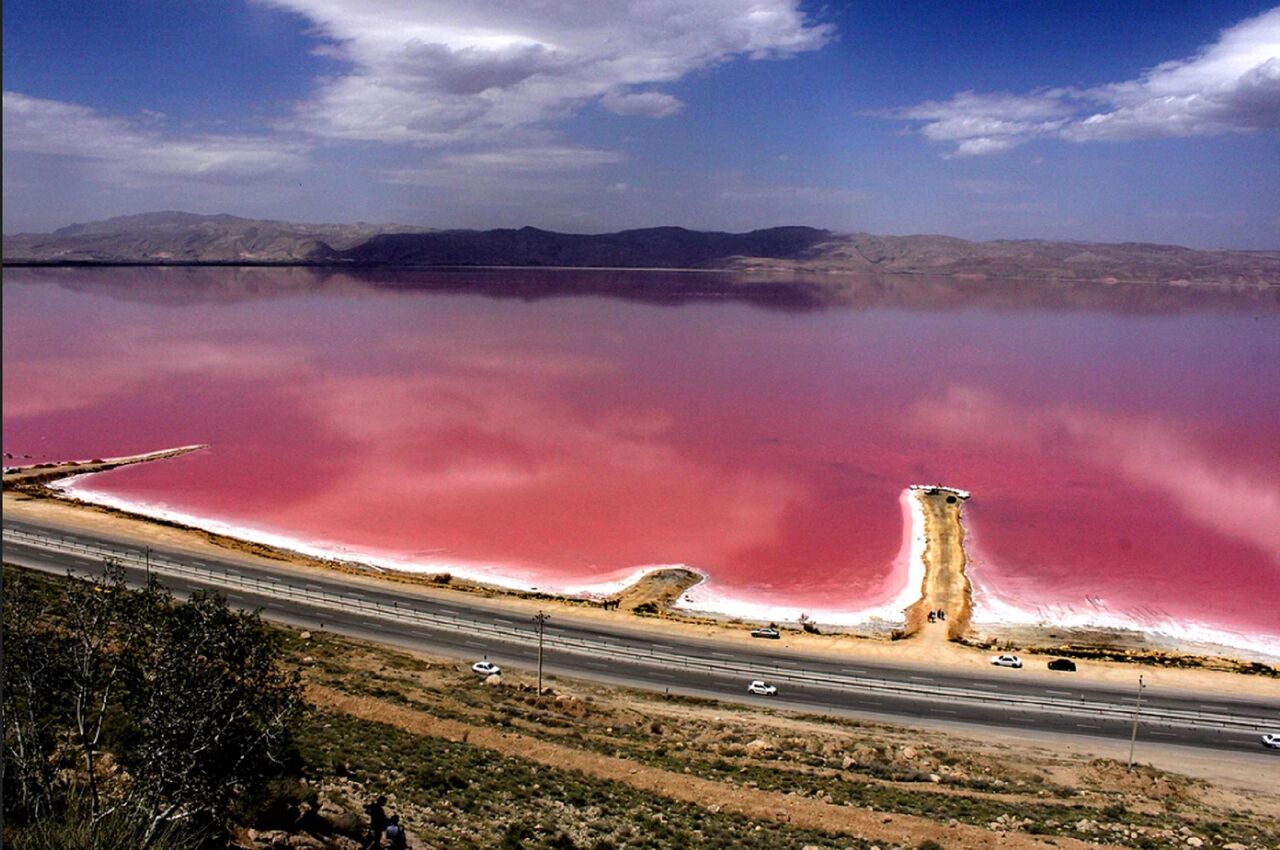 These 22 attraction are the most well-known ones; however Shiraz and Fars province has yet more to explore such as Khan School, Shapouri Garden, Jahan Nama Garden, Pars museum, Haft Tanan museum, Sassanid palace, Ardeshir Babakan Palace, Dokhtar Castle and Margoon waterfall.
Besides, thank you for reading this blog, hoping you'll find it enjoyable and helpful. In case you have visited Iran or you aim to visit, please leave us a comment including the 5 top attractions you prefer to visit. Always remember that, your comment is really valuable to us.