Location
Tochal telecabin is one of the most famous ski resorts in Iran which attracts a large number of tourists both local and foreigners during winter season. This place is located at the end of Velenjak Street, 3 km from Tajrish Square in Shemiranat, Tehran. The construction of Tochal telecabin was started in cooperation with Puma, a French company and Duplmeier, the Austrian company in 1974 and was completed in 1978.
This resort has its unique landscapes and mountainous nature, fresh and clean air and the numerous fountains in addition to the upgraded and saftety facilities which help families and atheletes feel comfortable and enjoy their leisure time. Also this site provides tourists with a beautiful Tochal Hotel for their stay and excellent restaurant which are ready to welcome guests.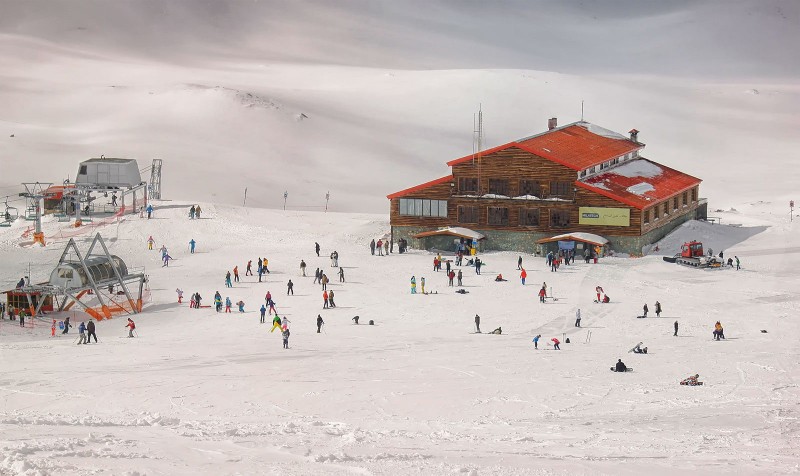 Tochal Ski Resort
This ski resort starts from the bottom of Tochal's peak (3850 m) and ends at Tochal hotel (3,550 m). The length of this area is 1200 m which is a great place to use for ski lovers due to the presence of well-trained coaches and suitable slopes. This trail is equipped with a Trail Siege (Doppler Mayer) and a ski trail to ease traffic. According to the height of the ski resort in the seventh station (more than 3500 m above sea level), this is the first snowmobile ski resort in the country which can be used for more than eight months during a year.
Ski Resort Advantages and Amenities:
üClose to downtown
üBe sure to move the track to the track
üThe availability of excellent hotel
üProviding ski school with well-equipment  for hiring and experienced ski trainers
üThree lines of Trail Siege (Doppler Mayer) and a ski trail
üThe excellent restaurant and food court
üArchery school with best equipment, classes and experienced trainers
Tochal Hotel
The hotel is located in the area of ​​2,430 sq m and at the altitude of 3545 m above sea level, making it the highest mountainous hotel in the world at sea level. This hotel is also facilitated with a luxurious restaurant, a lobby with scenic views and sports facilities such as ping pong, billiards and indoor video system.
Derak Shiraz Tour& Travel Agency arranges different exciting types of winter tours including Dizin and Tochal tours for your holiday during Christmas and Christian New Year.