There are some cultural and natural sites around the world having outstanding universal value to humanity, that's why UNESCO help protect these sites. United Nations Educational, Scientific and Cultural Organization believes that "Heritage is our legacy from the past, what we live with today, and what we pass on to future generations. Our cultural and natural heritage are both irreplaceable sources of life and inspiration."
You may ask yourself why Iran is full of valuable natural and cultural sites from corner to corner; the main reason is the location of this incredible Country and being the home to the world's oldest civilizations such as Elamite Kingdom, Iranian Medes, Achaemenid, Sassanian, Parthian, Seljuq, Safavid, Zand, Qajar and Pahlavi Empire, almost from 1200 B.C to one hundred years ago. Iran, was once the mighty Persian Empire which almost stretched from Greece all the way to China and the main part of Silk Road.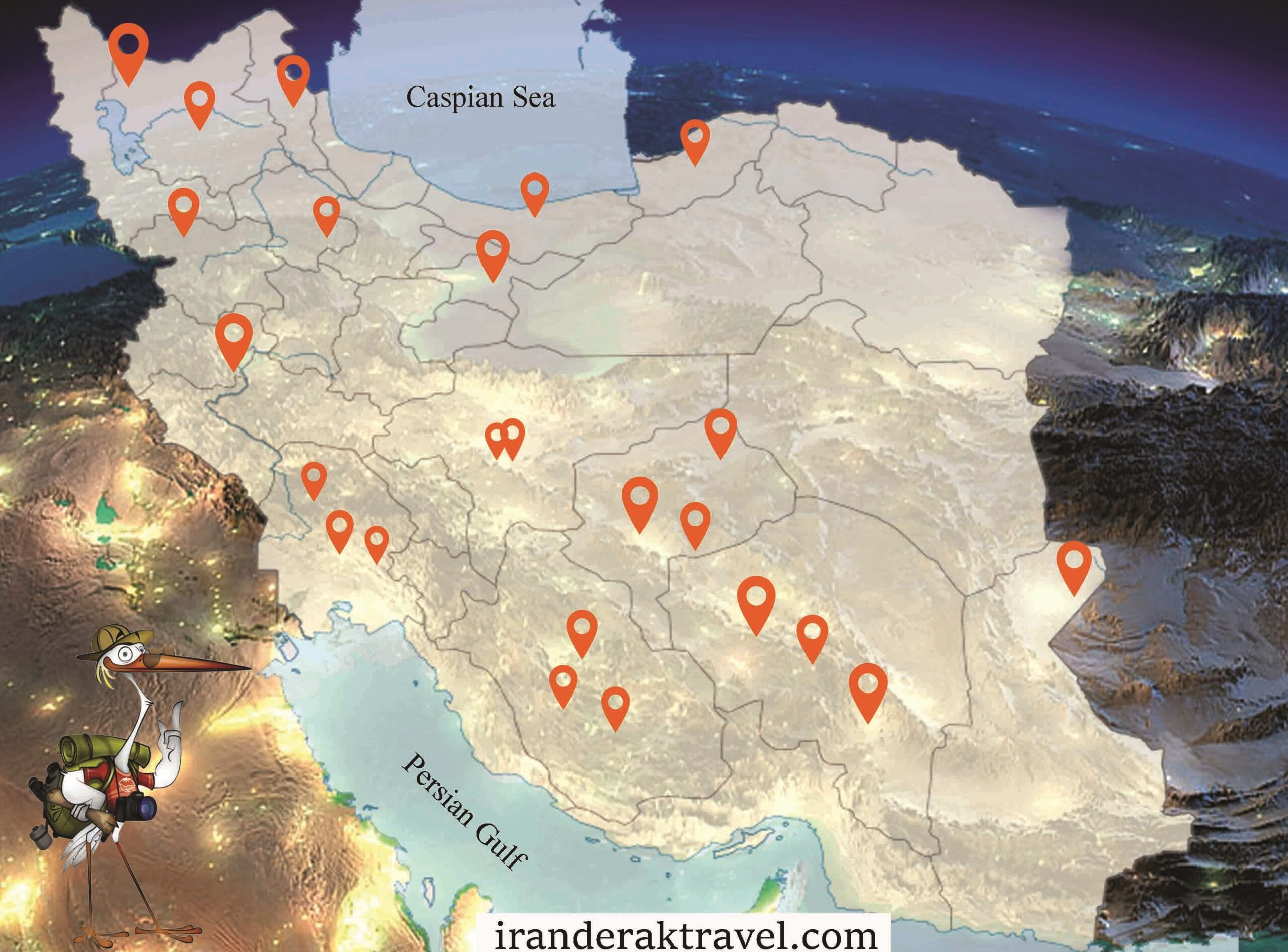 According to this rich historical background, Iran is among the countries with the highest number of UNESCO world heritage sites and stands at the 10th rank with 24 UNESCO-registered sites including 22 cultural and 2 natural sites. Here are the list of Iran UNESCO World Heritage Sites:
Armenian Monastic Ensembles of Iran (2008)
The Armenian Monastic Ensembles of Iran includes three Armenian churches. These churches date back to 7th to 14th centuries A.D.
You will find St. Thaddeus and St. Stepanos Monastry and the Chapel of Dzordzor in north-west of Iran in the West Azerbaijan and East Azerbaijan provinces. The churches have survived against both human origin and natural disasters and also have renovated many times.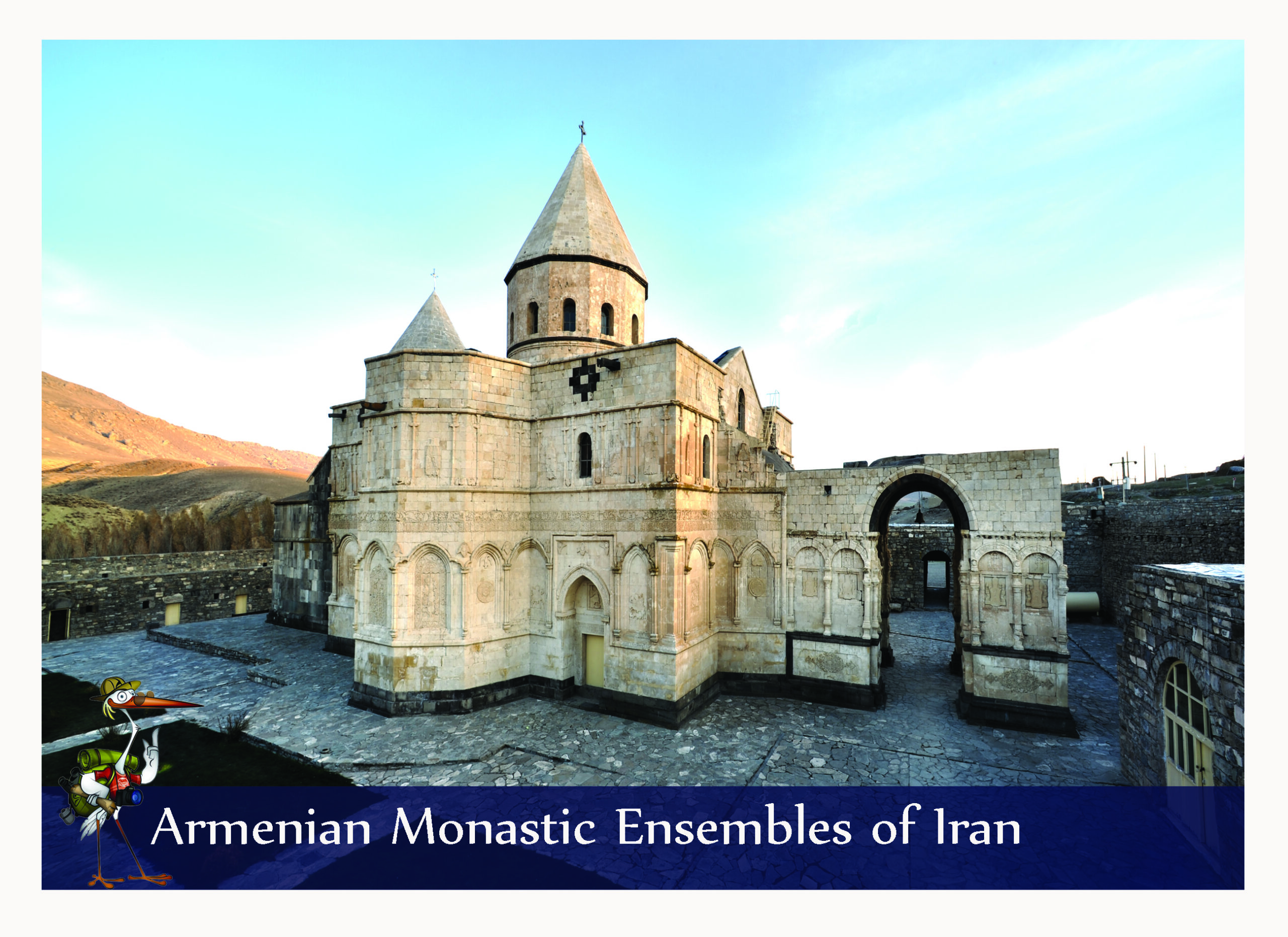 Bam and its Cultural Landscape (2004)
This Citadel, with a history of 6000 years, is the biggest adobe structure in the world. Situated in Kerman province, located on a high margin of Lut Desert in the south-central part of Iran. "Bam and its cultural landscape" is the UNESCO World Heritage site; since it is an amazing sample of fortified town built in local technique using mud layers. In 2003, the earthquakethe almost completely destroyed this citadel, but extensive restorations started shortly after the earthquake.
Bisotun (2006)
Bisotun is another valuable archeological site in Iran, located on a cliff at Mount Behistun, Kermanshah Province, and Western part of Iran. This site consists of bas-reliefs and inscriptions constructed upon the order of Darius l. The inscription in Bisotun is in three language of Old Persian, Elamite, and Babylonian. Bisotun reminds Iranian the legend of Shirin and Farhad, the two famous lovers in the great tragic story of Nezami Ganjavi.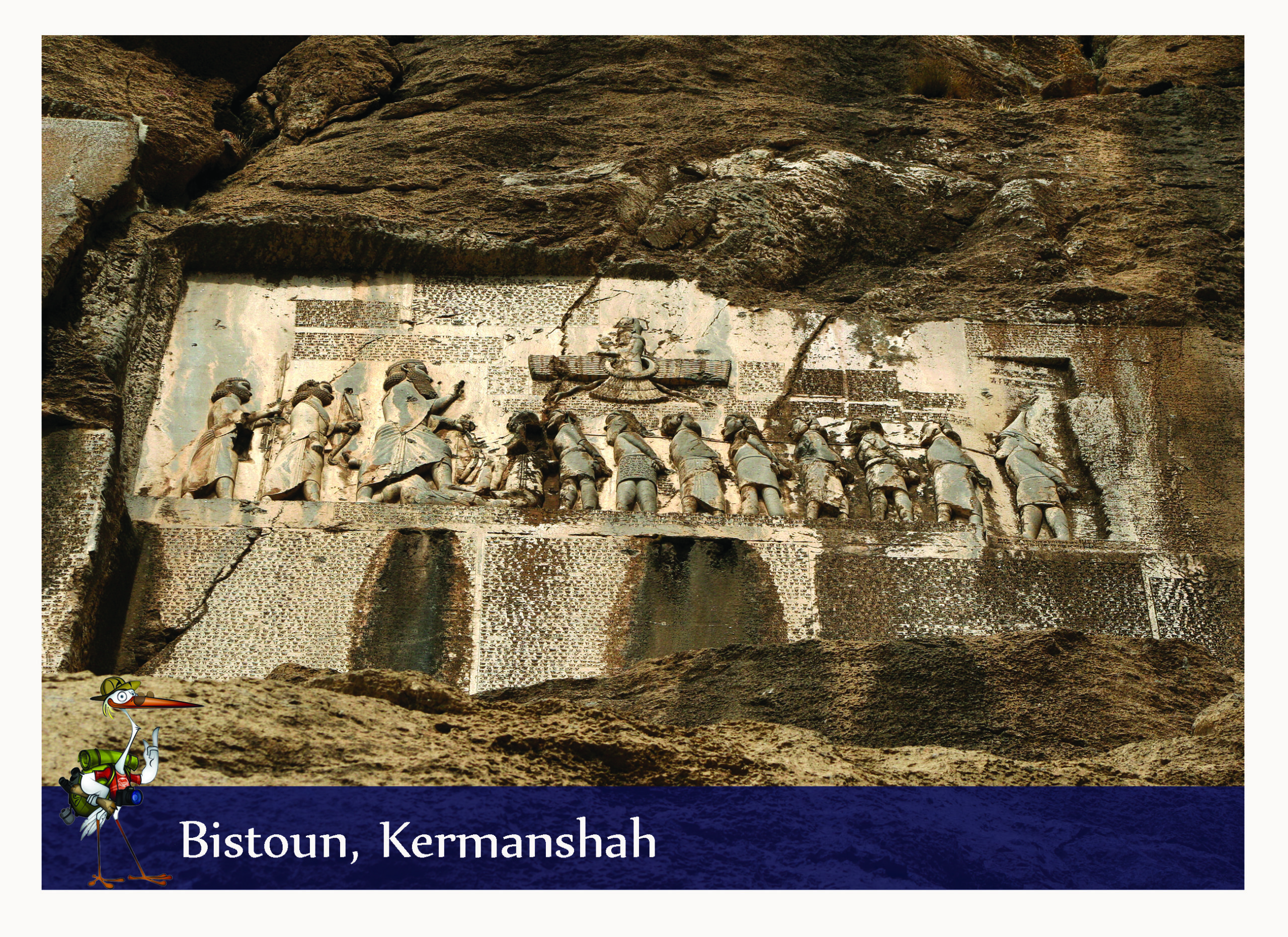 Cultural Landscape of Maymand (2015)
Meymand rocky ancient village including hand-dug houses is located in Kerman Province, south-central part of Iran and having approximately 12000 years of history. The villagers are semi-nomadic agro-pastoralists. They raise their animals on mountain pastures, living in temporary settlements in spring and autumn. During the winter months they live lower down the valley in cave dwellings carved out of the soft rock (kamar), an unusual form of housing in a dry, desert environment.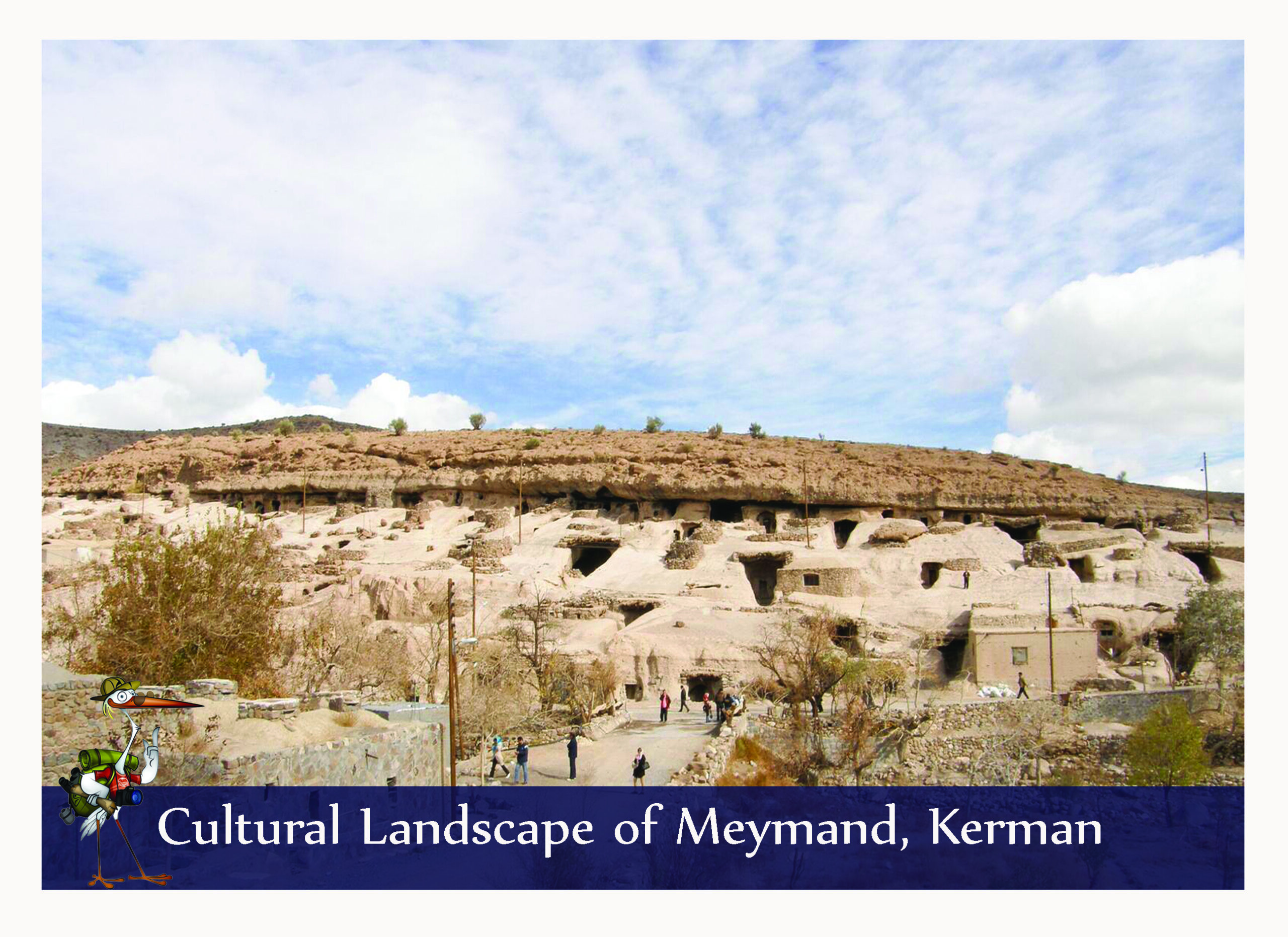 Golestan Palace (2013)
Golestan Palace is the masterpiece of Qajar era and one of the oldest buildings in Tehran. The palace is the successful source of traditional Persian arts and the western architecture of the 18th century has influenced it. It consists of various sections including Ivan-e Takht-e Marmar, Main Talar, Shams-ol-Emareh Building, Hoz khane Museum, Negar-khane Museum, Khalvat-e Karim Khani, and Diamond Talar.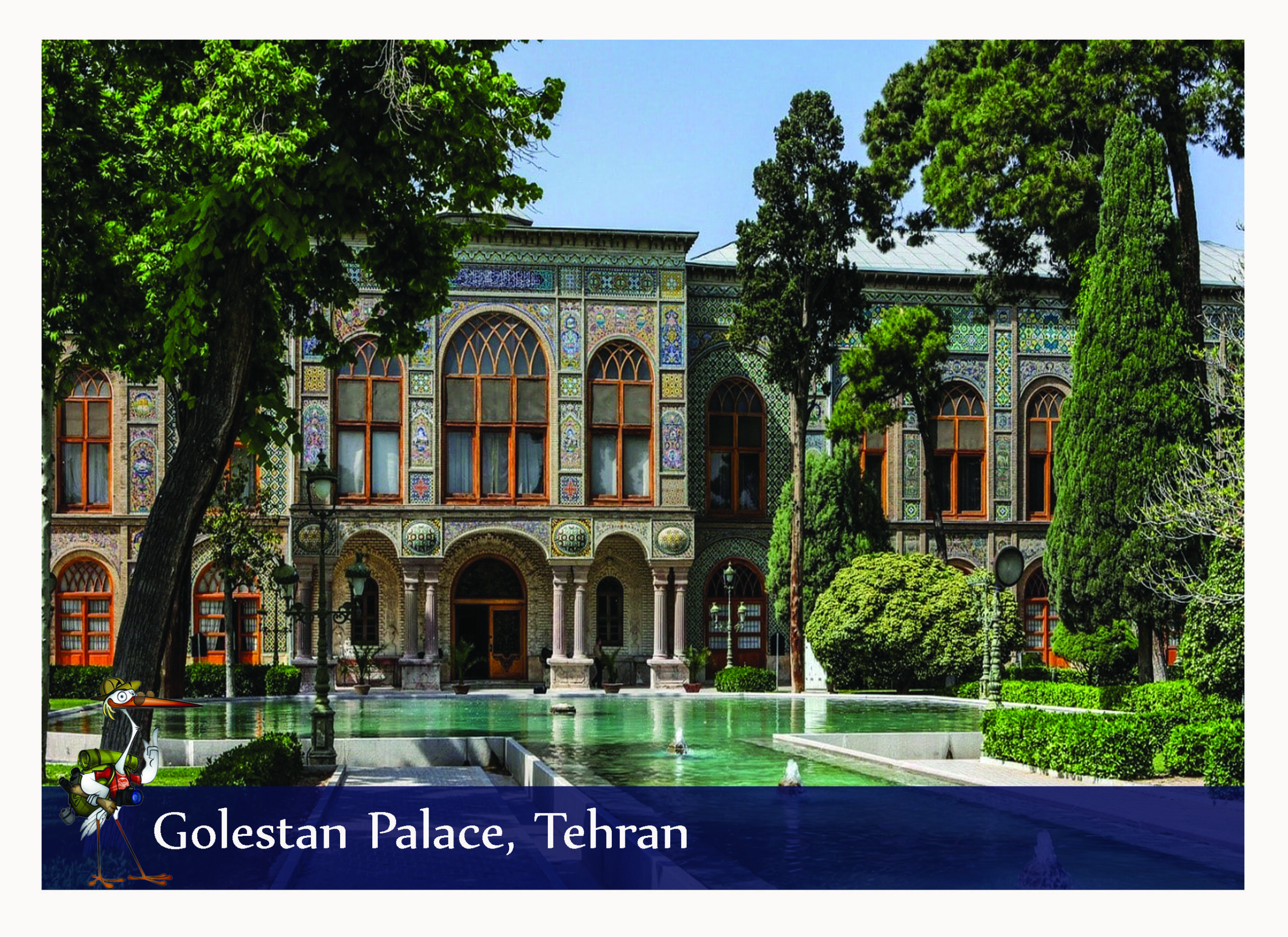 Gonbad-e Qābus (2012)
Gonbad-e Qabus is the tallest brick tower in the world which has been constructed on a hill with the height of 15 meters in Golestan Province, north-east of Iran. The 53 m high tomb built in ad 1006 for Qābus Ibn Voshmgir, Ziyarid ruler. The tower is the only remaining evidence of Jorjan, a former centre of arts and science that was destroyed during the Mongols' invasion in the 14th and 15th centuries. This tower has been renovated three times.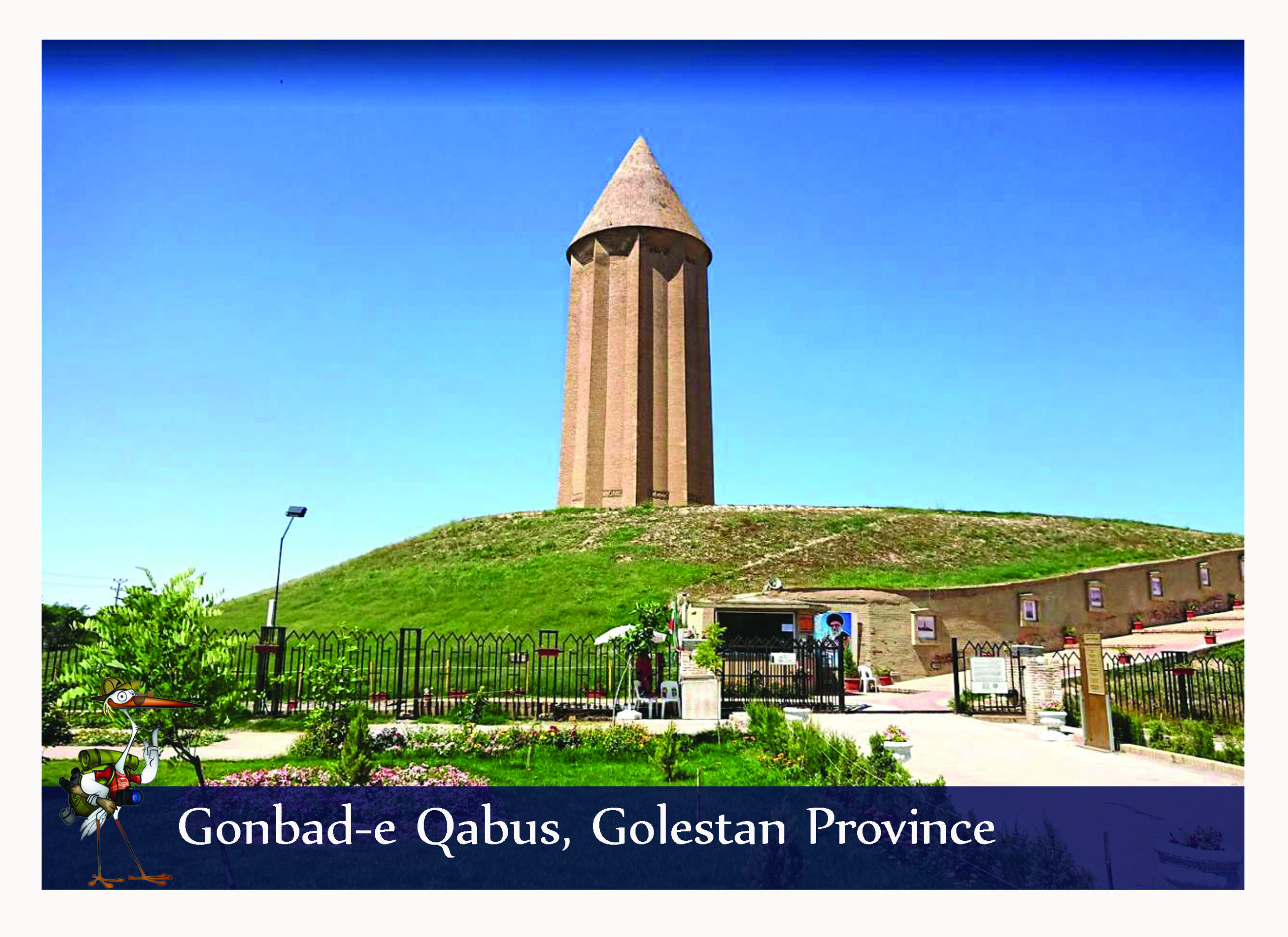 Historic City of Yazd (2017)
The ancient city of Yazd is the capital of Yazd province, located in central Iran between Kavir Desert and Lut Desert. Hence, its weather is quite cold in winter and very hot in summer. Listed as the UNESCO World Heritage site due to its special architecture and valuable historical monuments. It's thought to be the first clay city, the second historical city in the world and well-known for its tall wind-towers (Badgirs).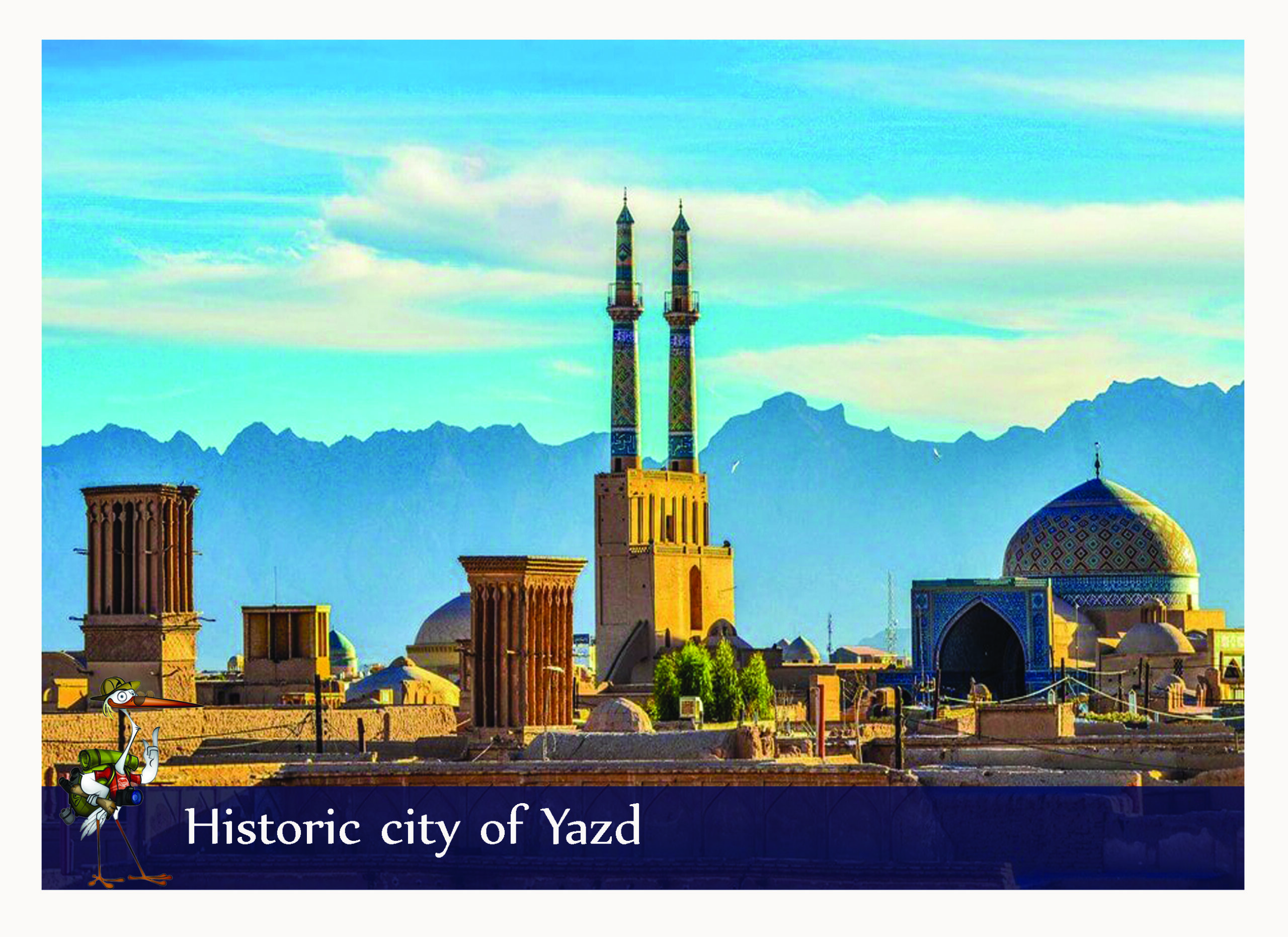 Masjed-e Jāmé of Isfahan (2012)
This is one of the oldest and biggest mosques of Iran, located in Isfahan Province in Central Iran. The construction of this stunning mosque dates back to the 8th century; however, it has experienced many renovations over these twelve centuries. Jameh mosque is also the museum of Islamic architecture due to its four-courtyard, double-shelled ribbed domes and amazing tile works.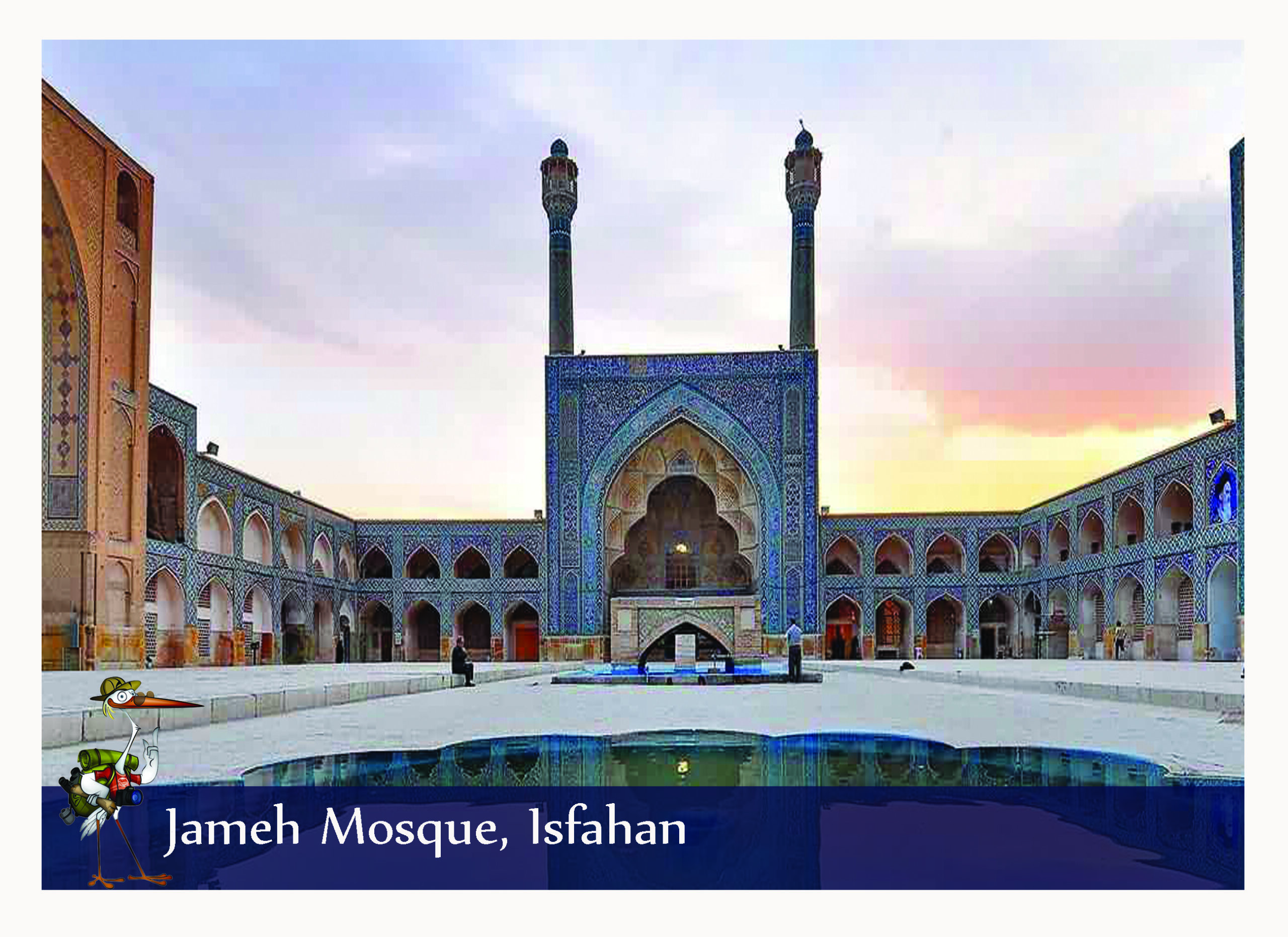 Naghsh-e Jahan Square, Isfahan (1979)
Naqsh-e Jahan Square meaning "pattern of the world" is one of the world's largest squares located in Isfahan. This wonderful square was built during the reign of Shah Abbas the Great, in a vast garden called Naqsh-e Jahan which is attributed to Seljuk period. It is surrounded by four precious architectural elements including Imam Mosque, Sheikh Lotfollah Mosque, Ali Qapu Palace and Qeysarieh Portal.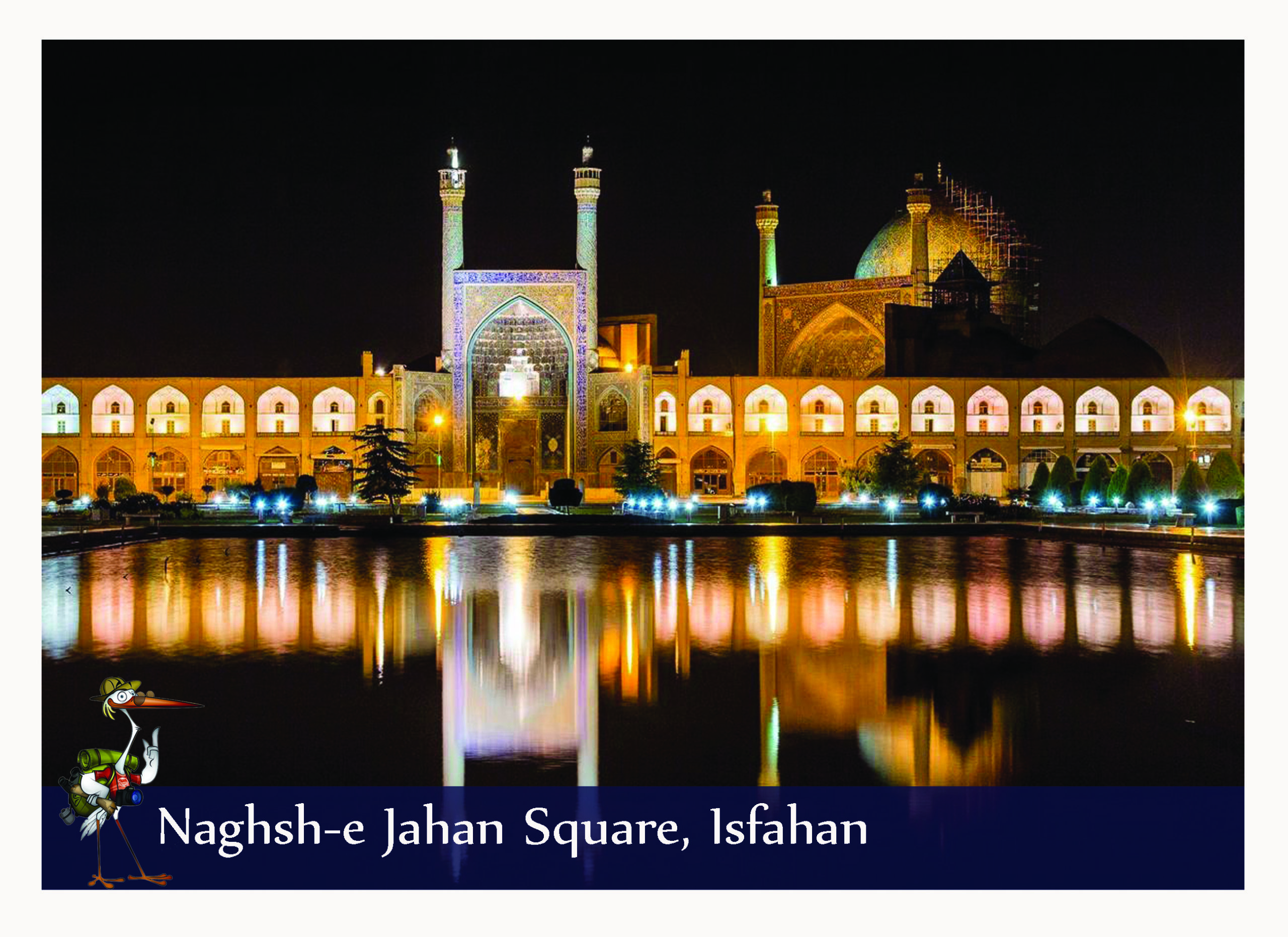 Pasargadae (2004)
Pasargadae is one of the precious remnants of Achaemenid era and the first capital of Achaemenid Empire, founded by Cyrus II the Great, in the 6th century BC. The mausoleum of Cyrus, Tall-e Takht, audience hall, palaces, and gardens are the magnificent sample of Achaemenid architecture and Persian civilization. Pasargadae is located in northeastern side of Shiraz, Fars Province, in south-west of Iran.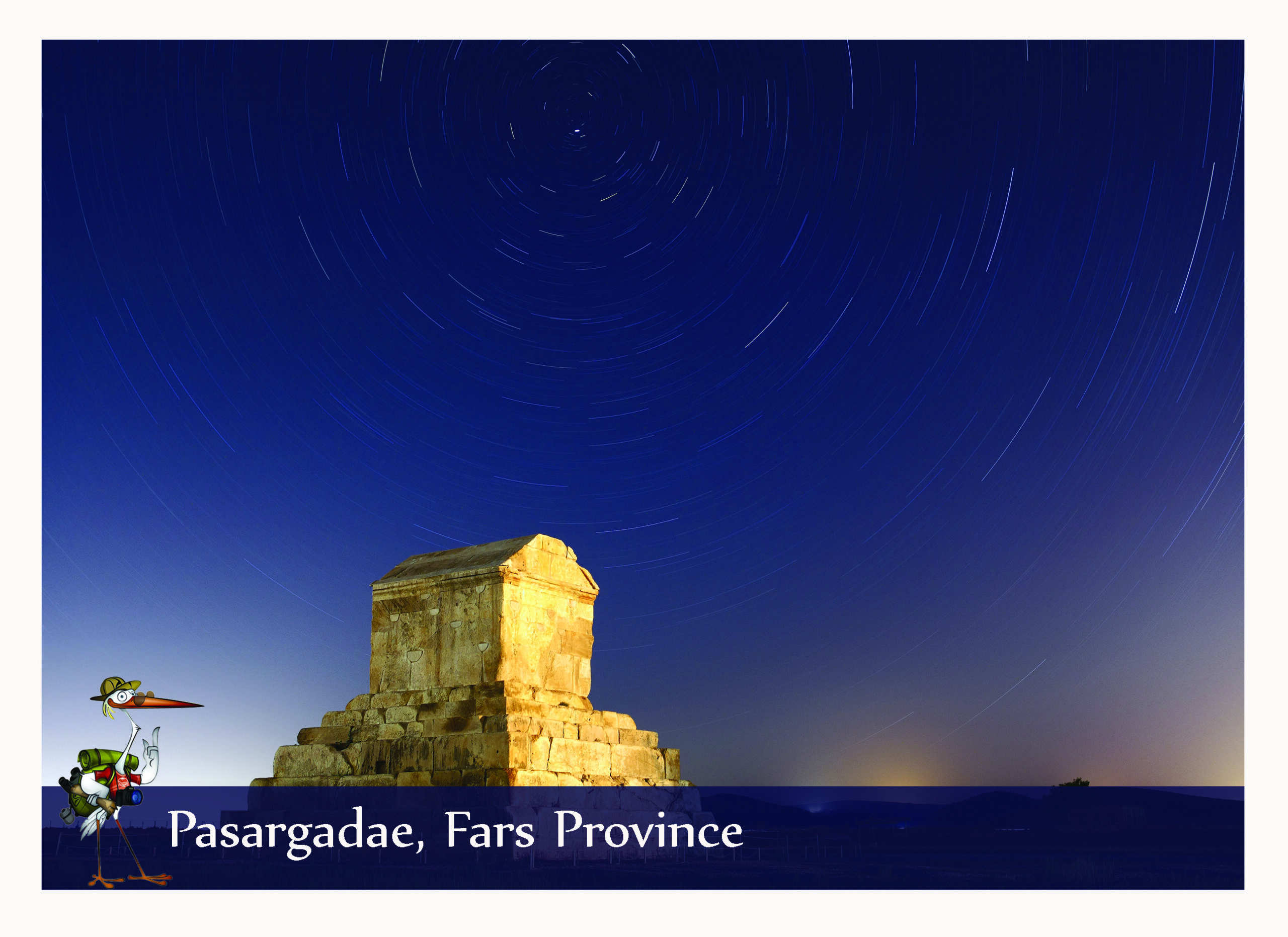 Persepolis (1979)
Persepolis, also known as Takht-e Jamshid, is the magnificent historical monument of Iran that was registered on UNESCO World Heritage list in 1979. This ancient city was the homeland of Persians and the capital of Achaemenid Empire founded by Darius the Great. The ruins of Persepolis is a unique archeological site that is located in Marvdasht town, 60 km from Shiraz, Fars Province.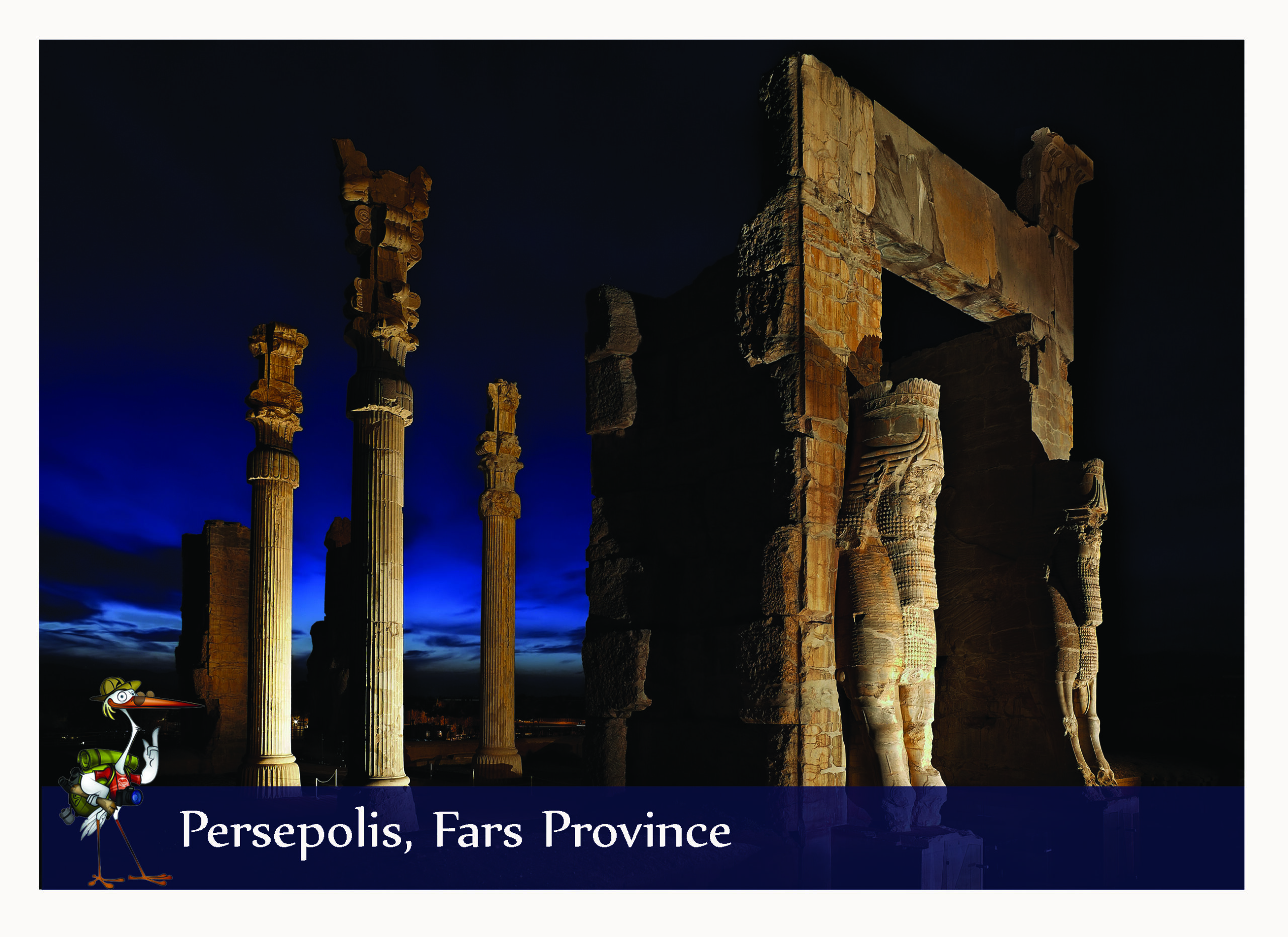 Sassanid Archaeological Landscape of Fars Region (2018)
There are eight archeological site in south-east of Fars Province, including Firuzabad, Bishapur and Sarvestan. The Bishapur Ancient City, Shapur Cave, Sarvestan Sassanid palace, the Ancient City of Ardeshir Khurrah, Ardeshir Babakan Palace, Qal'eh Dokhtar, Ardashir investiture Coronation Relief, the Victory Relief of Ardashir date back to the earliest and latest times of the Sassanian Empire, which stretched across the region from 224 to 658 CE.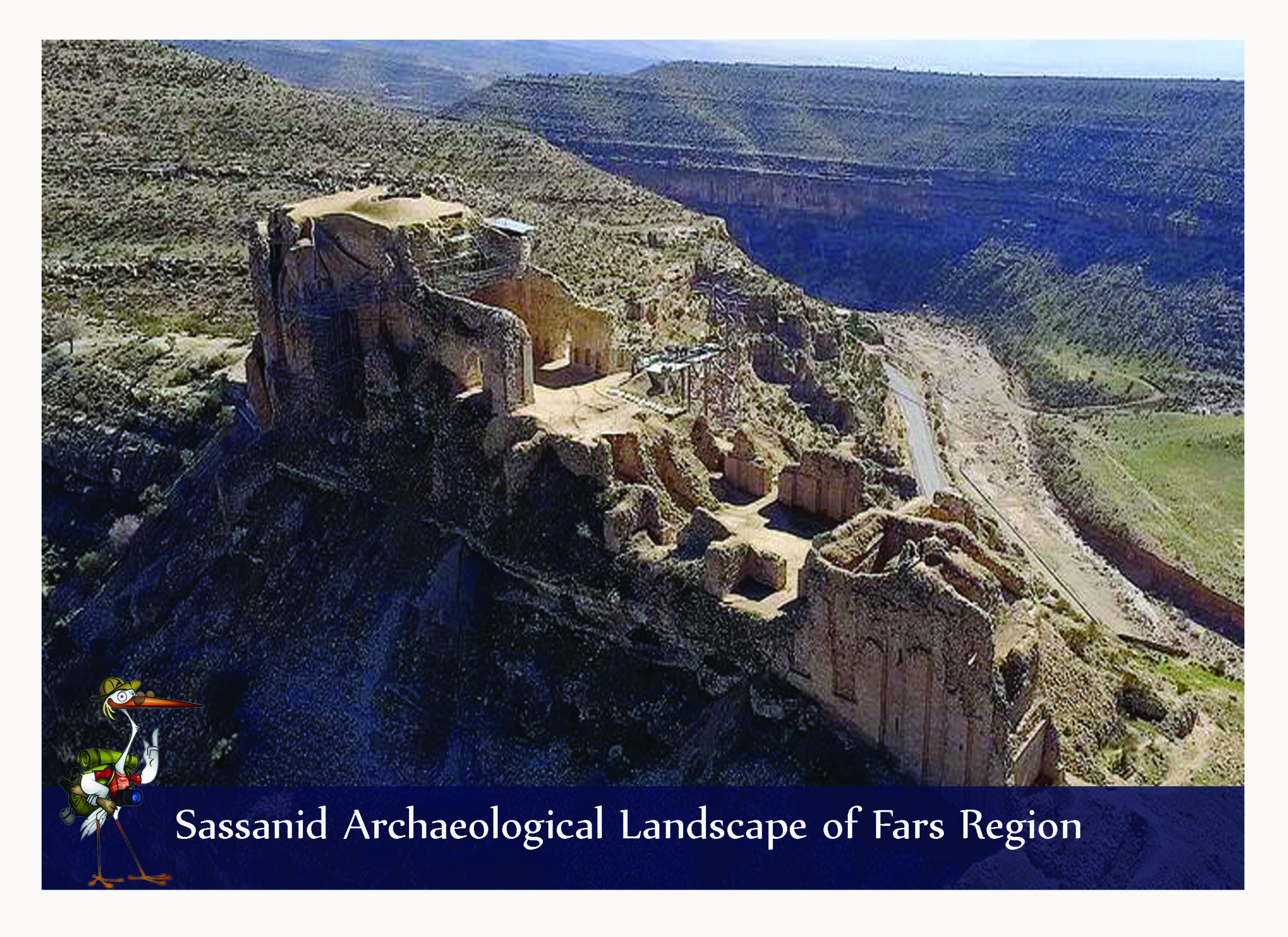 Shahr-i Sokhta (2014)
Shahr-i Sokhta, meaning 'Burnt City', is located is located 56 km of Zabol road to Zahedan in Sistan and Baluchistan province. The remains of the mudbrick city represent the emergence of the first complex societies in eastern Iran. Shahr-i Sokhta is composed of five sectors including the residential area in the northeast of the city; the central part; industrial zone; historical monuments; and cemetery; all are observable as a series of sequential and connected hills.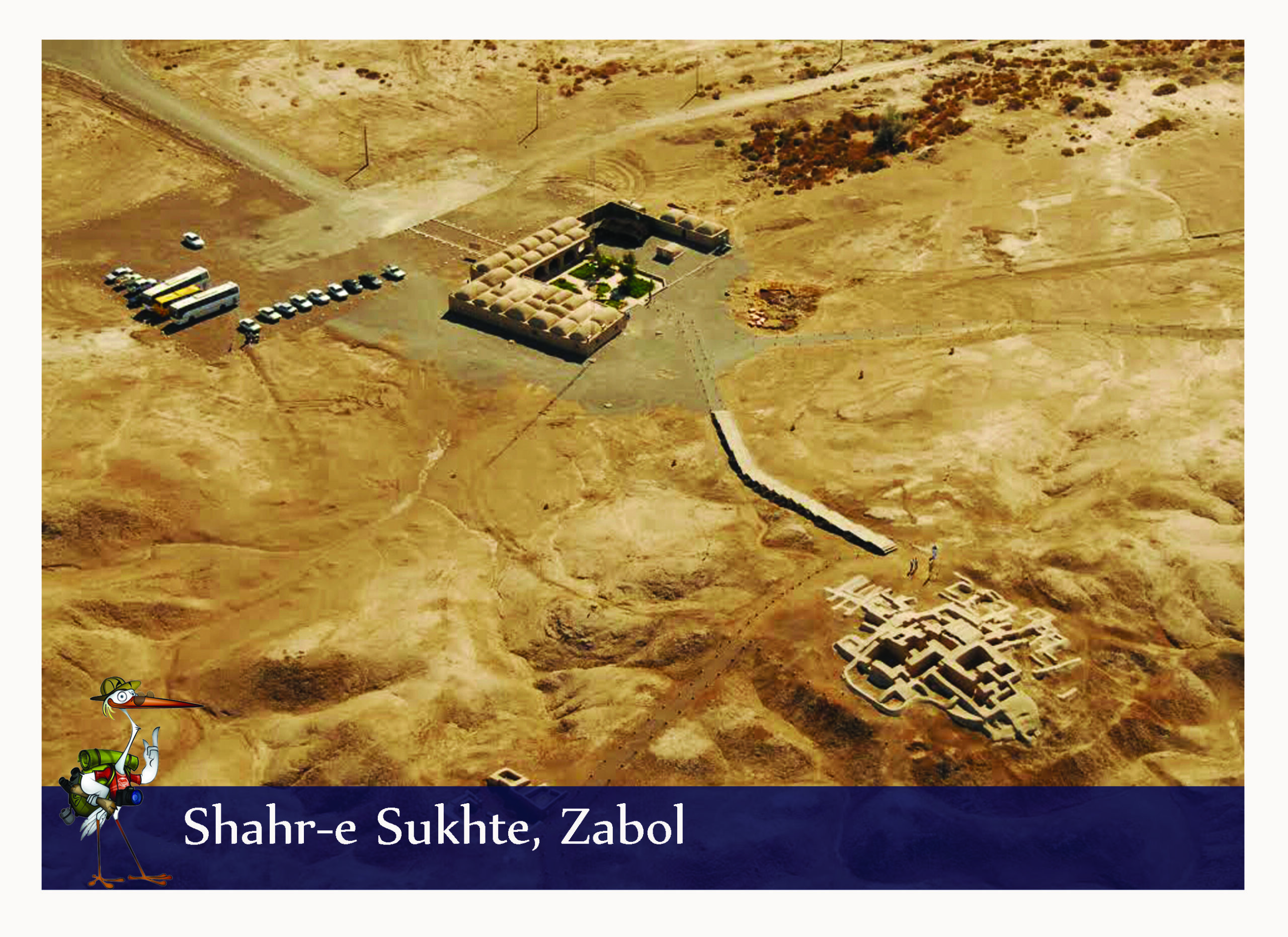 Sheikh Safi al-din Khānegāh and Shrine Ensemble in Ardabil (2010)
Built between the beginning of the 16th century and the end of the 18th century in Ardabil province, inspired by Islamic theosophical philosophy and constructed using the Iranian traditional architectural elements of the previous periods. Sheikh Safi was a highly respected figure among people for being a very knowledgeable and genuine man. And after his death, his mausoleum became the most valuable and sacred place for his descendants, especially during the Safavid dynasty. Sheikh Safi is the ancestor of Shah Ismail I, the founder of Iran's Safavid dynasty.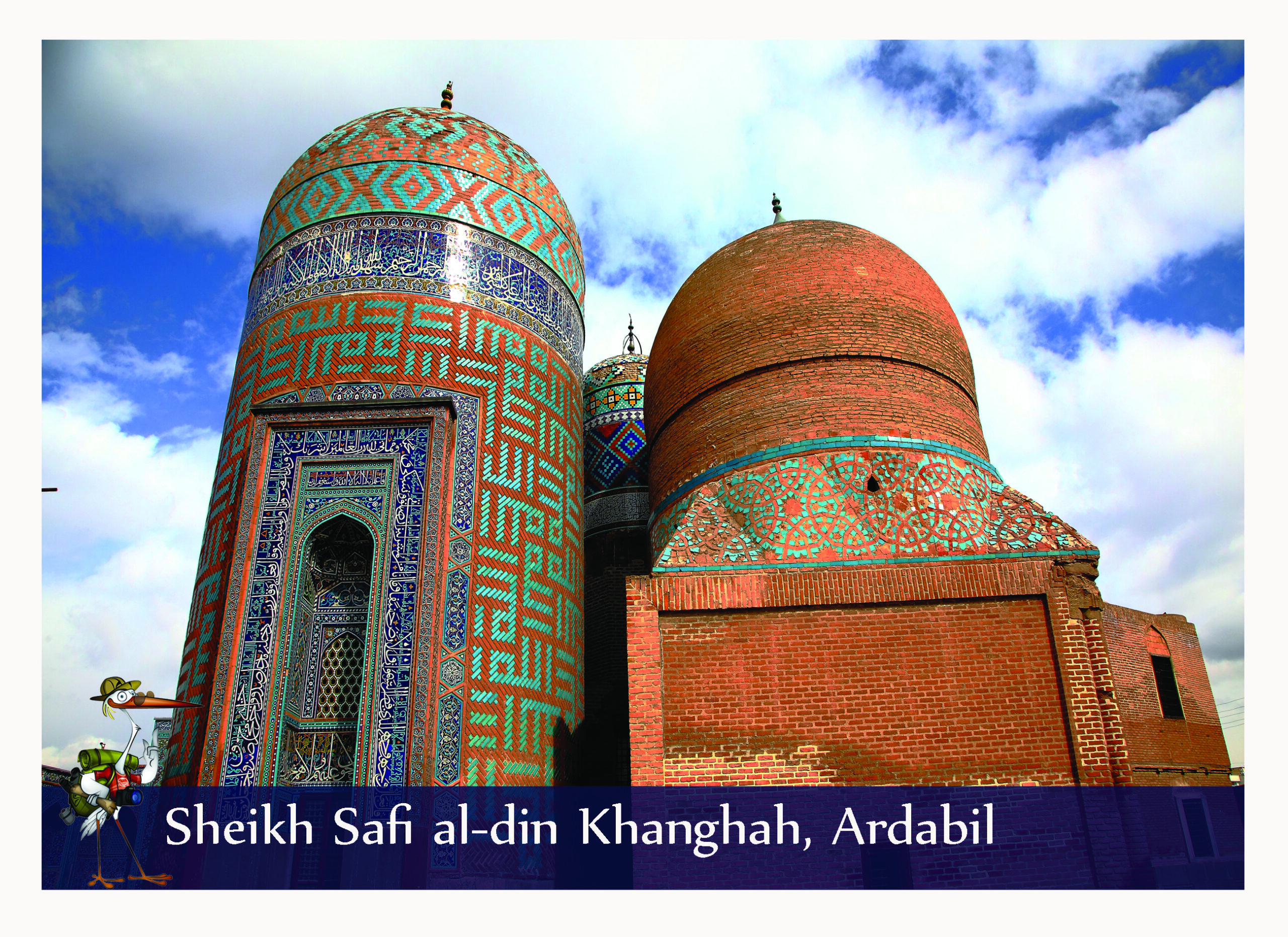 Shushtar Historical Hydraulic System (2009)
Shushtar, Historical Hydraulic System is a masterpiece of creative genius and it can be traced back to Darius the Great in the 5th century B.C. This system is a series of bridges, dams, mills, waterfalls, canals, and huge tunnels for leading water that work together in order to optimal use of water power as the driving force of industrial mills. This masterpiece is located in Khuzestan Province.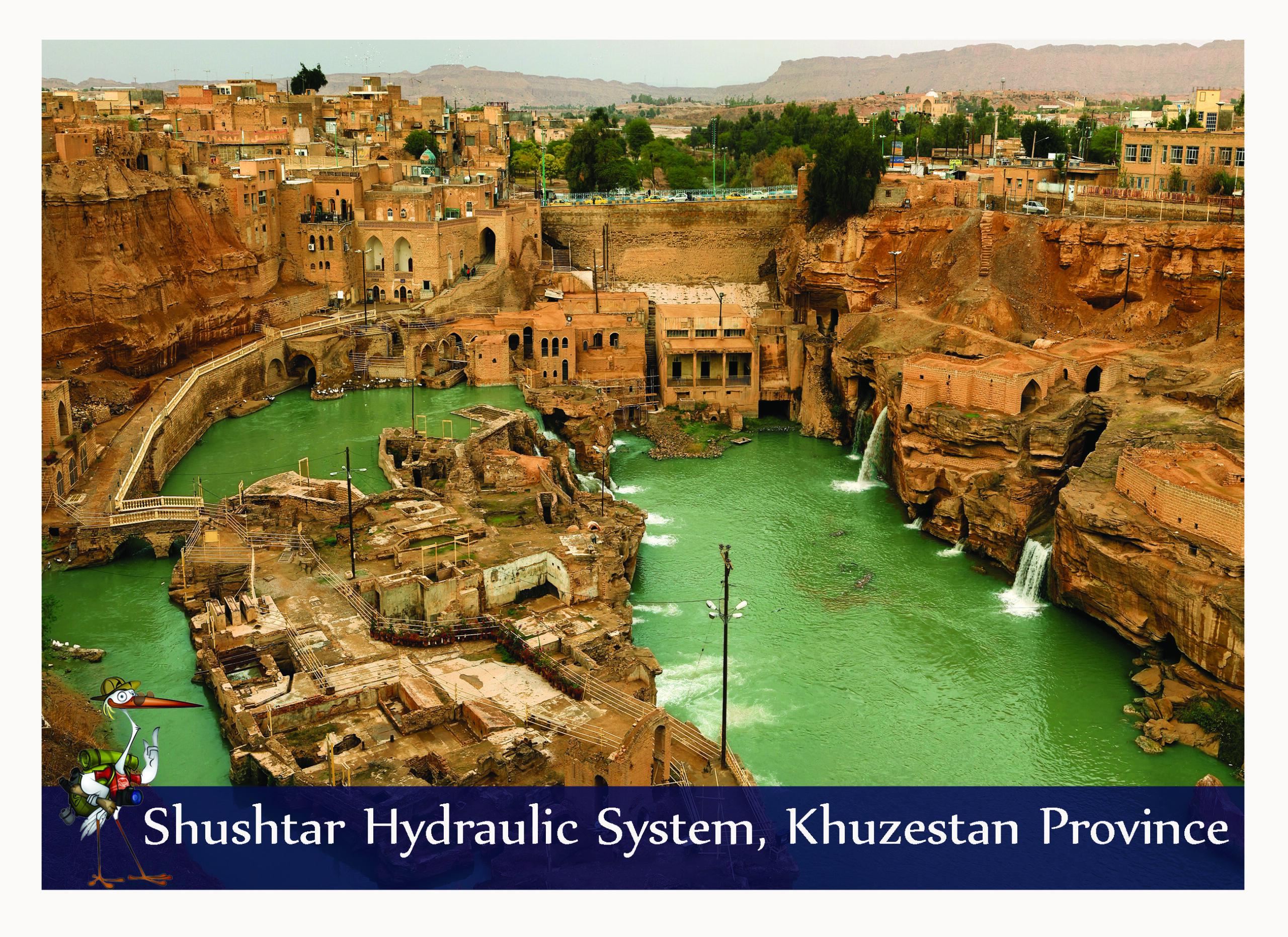 Soltaniyeh (2005)
Soltaniyeh Dome or the mausoleum of Oljaytu constructed in 1302–12 in Soltaniyeh County, Zanjan province. This octagonal building inspired by Ilkhanid architecture. It is the third highest dome monument in the world after Santa Maria Cathedral in Italy and Hagia Sophia Mosque in Turkey.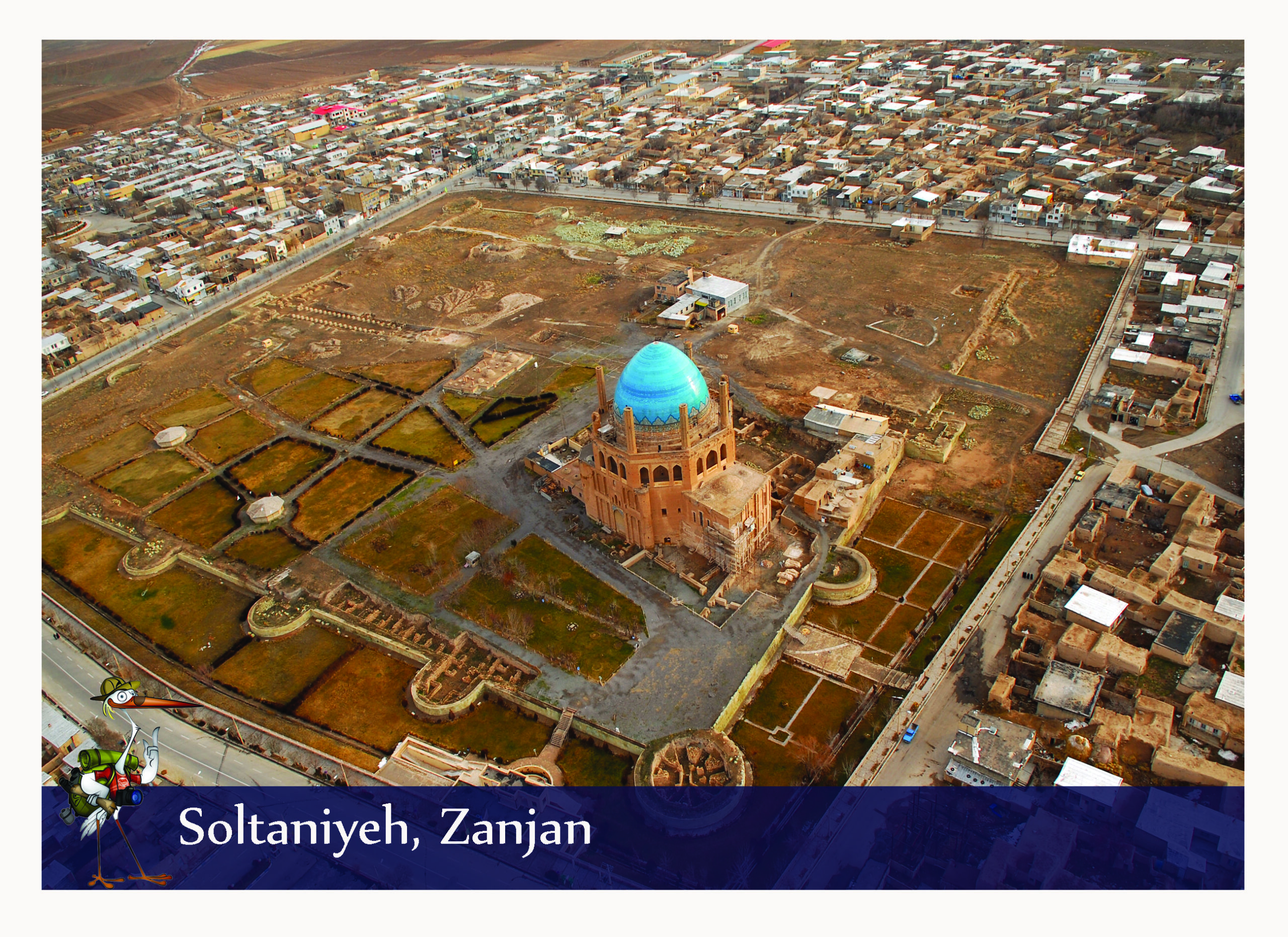 Susa (2015)
Susa is an outstanding example of archeological sites located in the south-west of Iran, in Khuzestan Province. The site bears exceptional testimony to the Elamite, Persian and Parthian cultural traditions, which have largely disappeared. It encompasses a group of archaeological mounds, the remains of Artaxerxes and Darius Palaces and large excavated areas.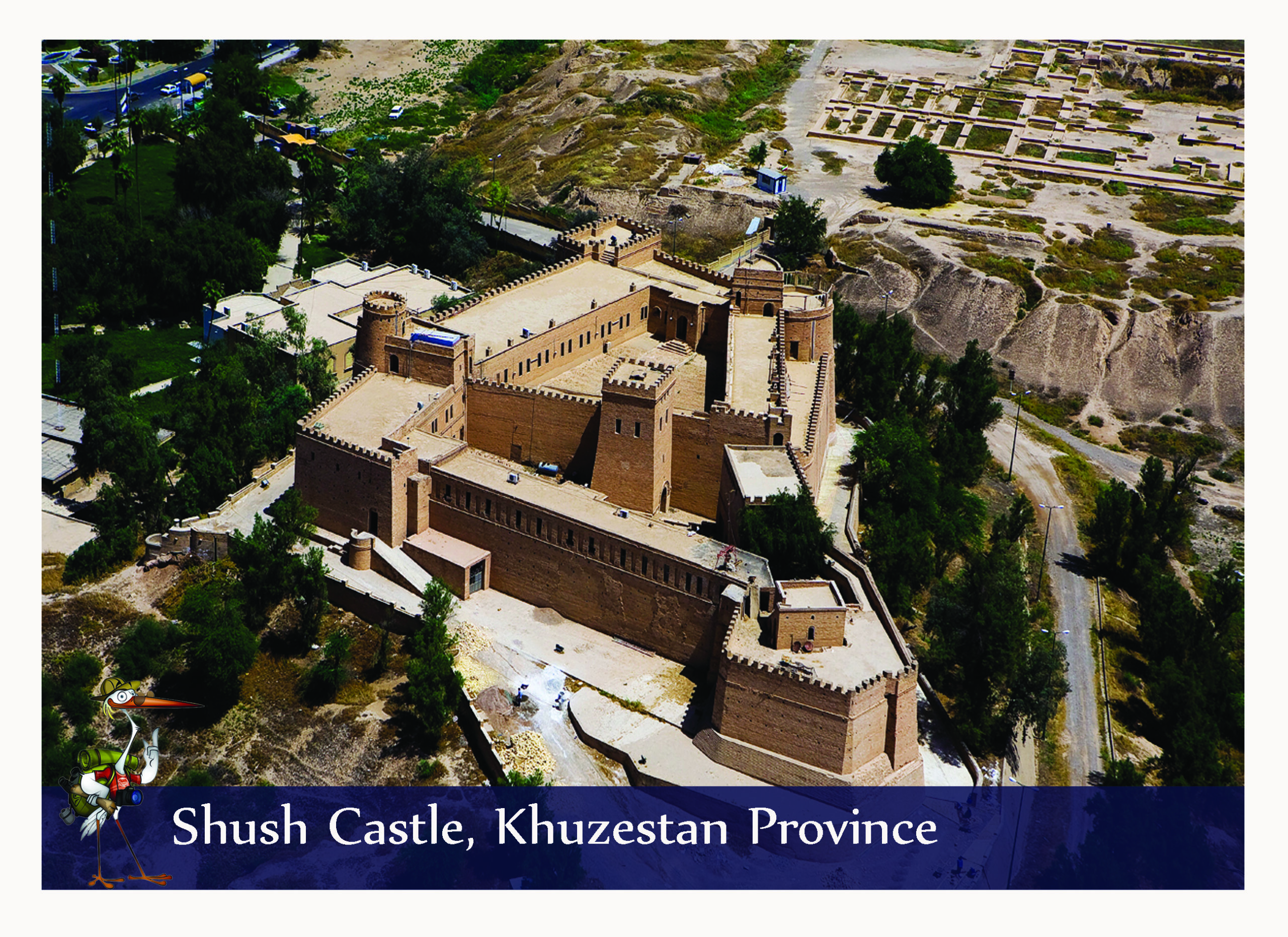 Tabriz Historic Bazaar Complex (2010)
Tabriz Bazaar is one of the oldest bazaars in Middle East, listed as UNESCO World Heritage site in 2010. It is located in East Azerbaijan Province, in northwestern Iran. This interconnected, indoor bazaar covers 7 sq. km, with 24 caravanserais and 22 timches (domed halls). It has long been an important hub of commerce, due to its location along the Silk Road.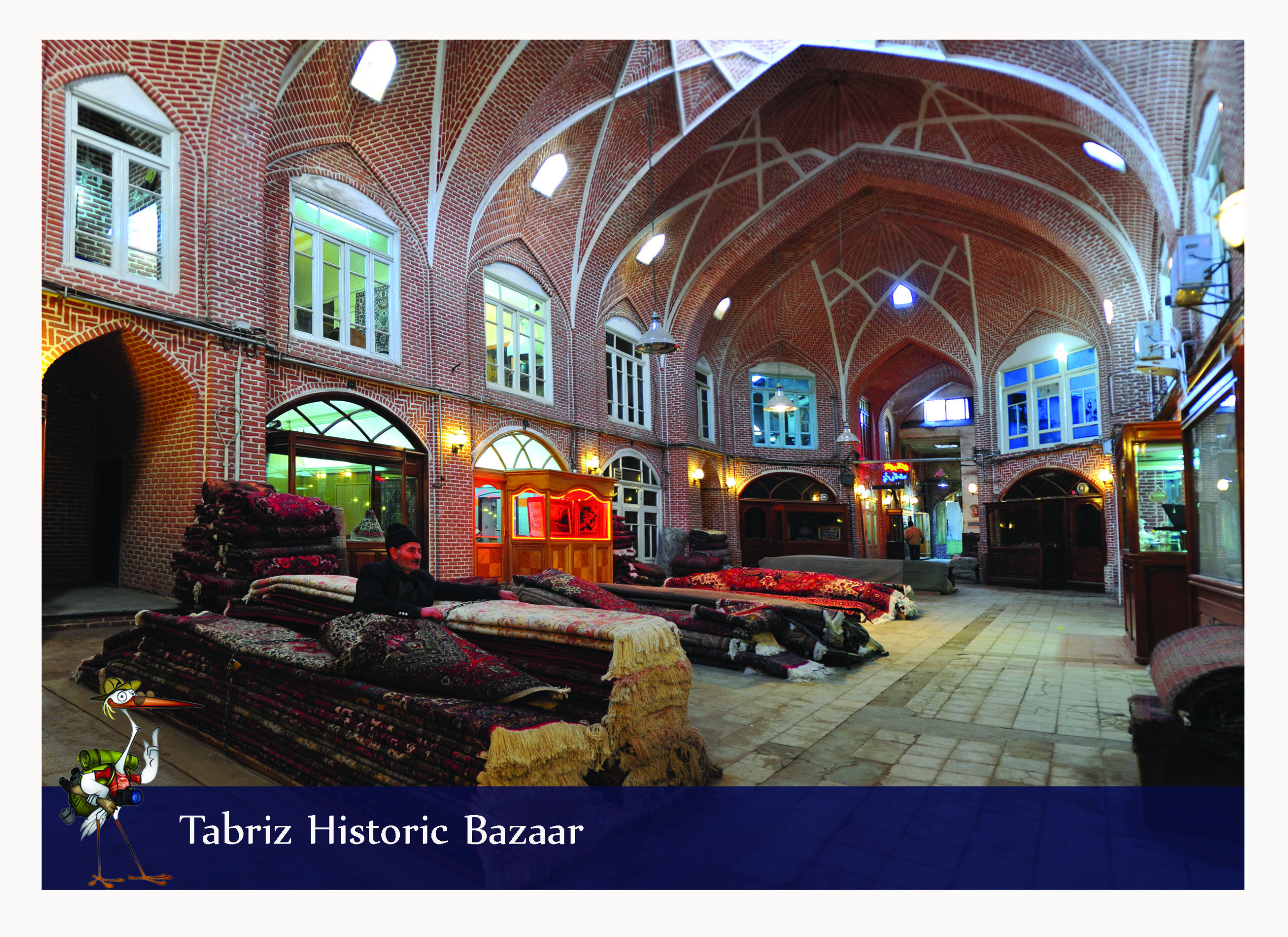 Takht-e Soleyman (2003)
Takht-e Soleyman situated in a valley set in a volcanic mountain region of West Azerbaijan Province. According to the legends, Takht-e Soleyman was the birthplace of Zoroaster. Furthermore, it had been the dwelling of different tribes along history: Mendes, Achaemenian, Parthian, Sassanian and Ilkhanian. In the historical castle of Takht-e Soleyman, there is the Azargoshasb Fire Temple, which is one of the most important fire temples of the Sassanid period.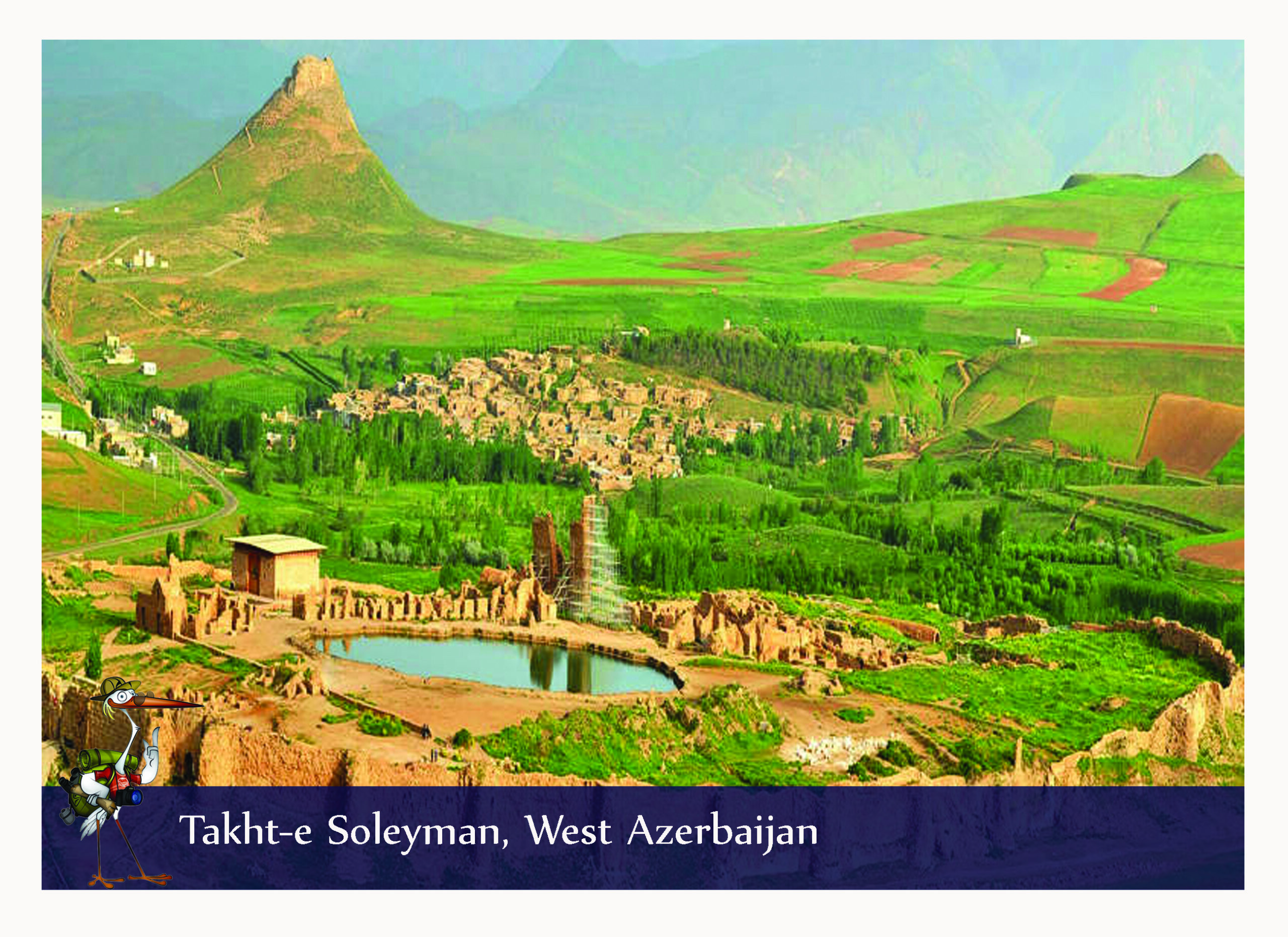 Tchogha Zanbil (1979)
Tchogha Zanbil historical region is an ancient city which Elamite king built it in the 13th century BC. This city consist of different parts such as Ziggurat, concentric enclosed walls, entrance gateways, temples, houses, palaces, water disposal facilities. Also it includes three inner, central and outer fences. Chogha Zanbil Ziggurat, the first religious building in Iran. It built in five floors totally with the height of 52 m from which only 2 floors and half remained. It is located in Khuzestan province, west of Iran.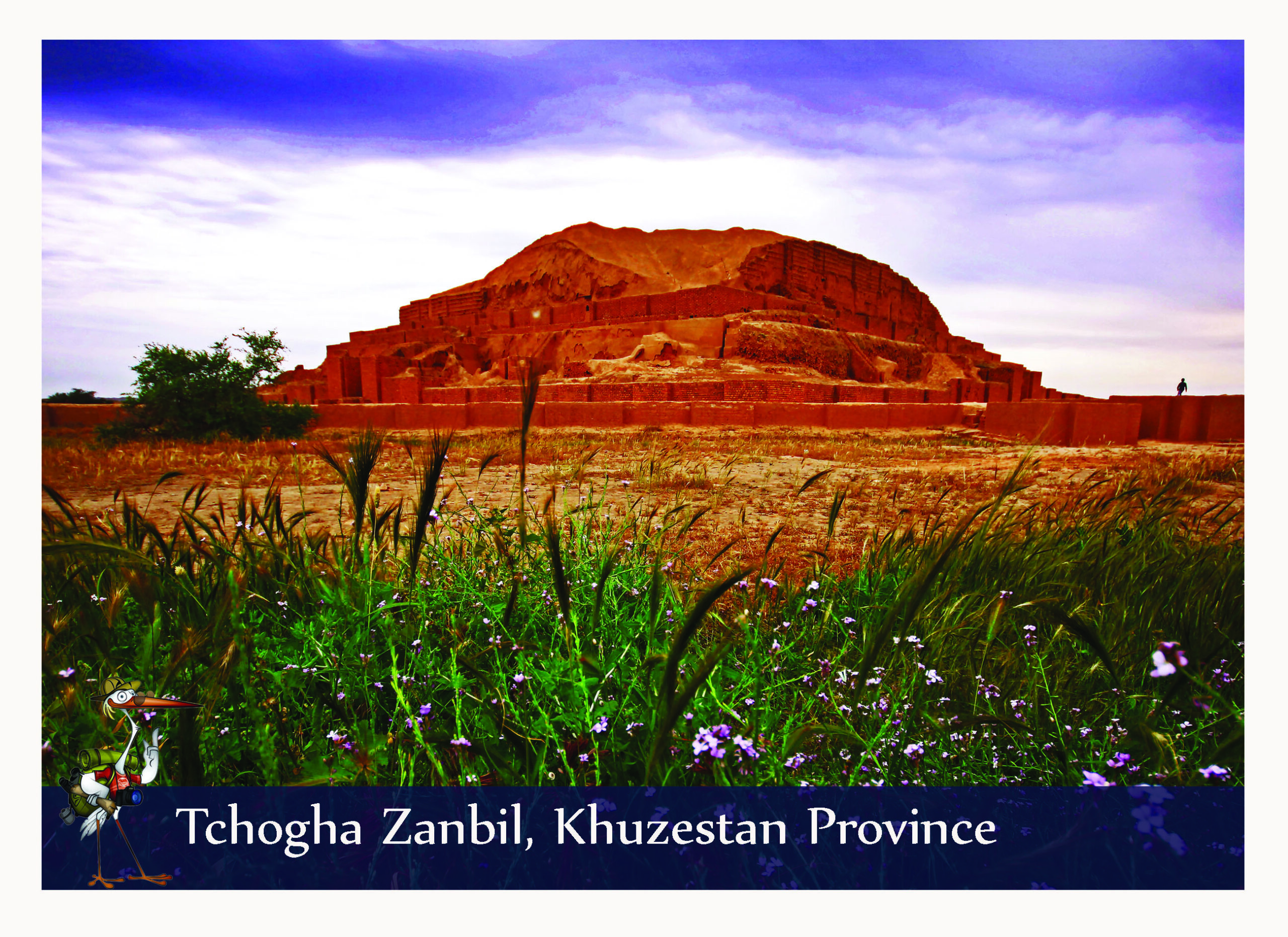 The Persian Garden (2011)
The Persian Garden refers to nine gardens in different provinces of Iran. They includes four sectors, with water playing an important role for both irrigation and ornamentation. Furthermore, Persian Garden  symbolize Eden and the four Zoroastrian elements of sky, earth, water and plants. The name of these 9 Persian Garden are as follows. Pasargadae, Chehel Sotoun Palace Garden, Eram Garden, Fin Garden, Shazdeh Garden, Dowlat Abad Garden, Akbariyeh Garden, Pahlavan Pour Garden, and Abbas Abad Garden.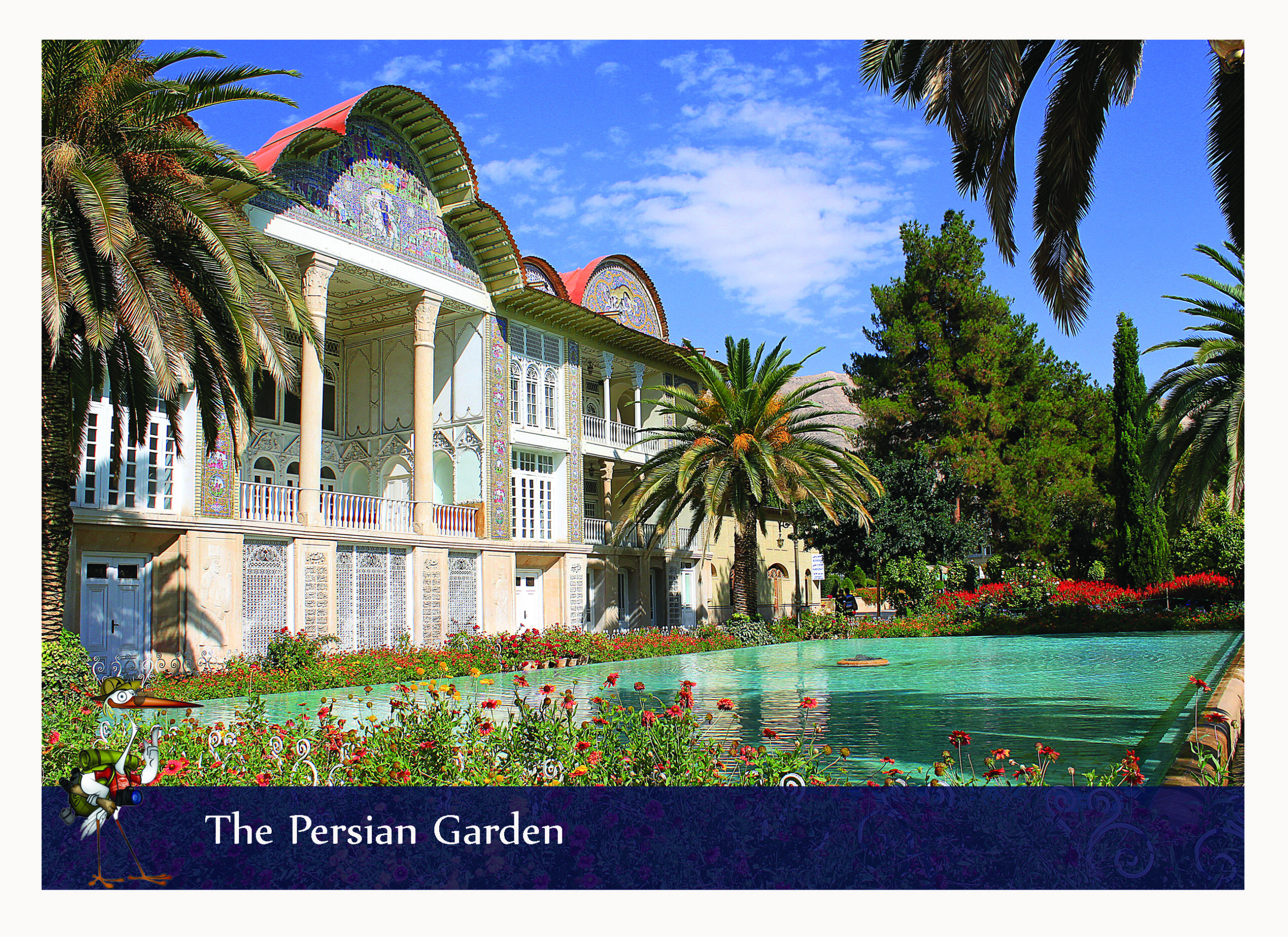 The Persian Qanat (2016)
Throughout the arid regions of Iran, agricultural and permanent settlements are supported by the ancient qanat system. Qanat tapping alluvial aquifers at the heads of valleys and conducting the water along underground tunnels by gravity, often over many kilometers. The eleven qanats or Kariz representing this system include rest areas for workers, water reservoirs and watermills.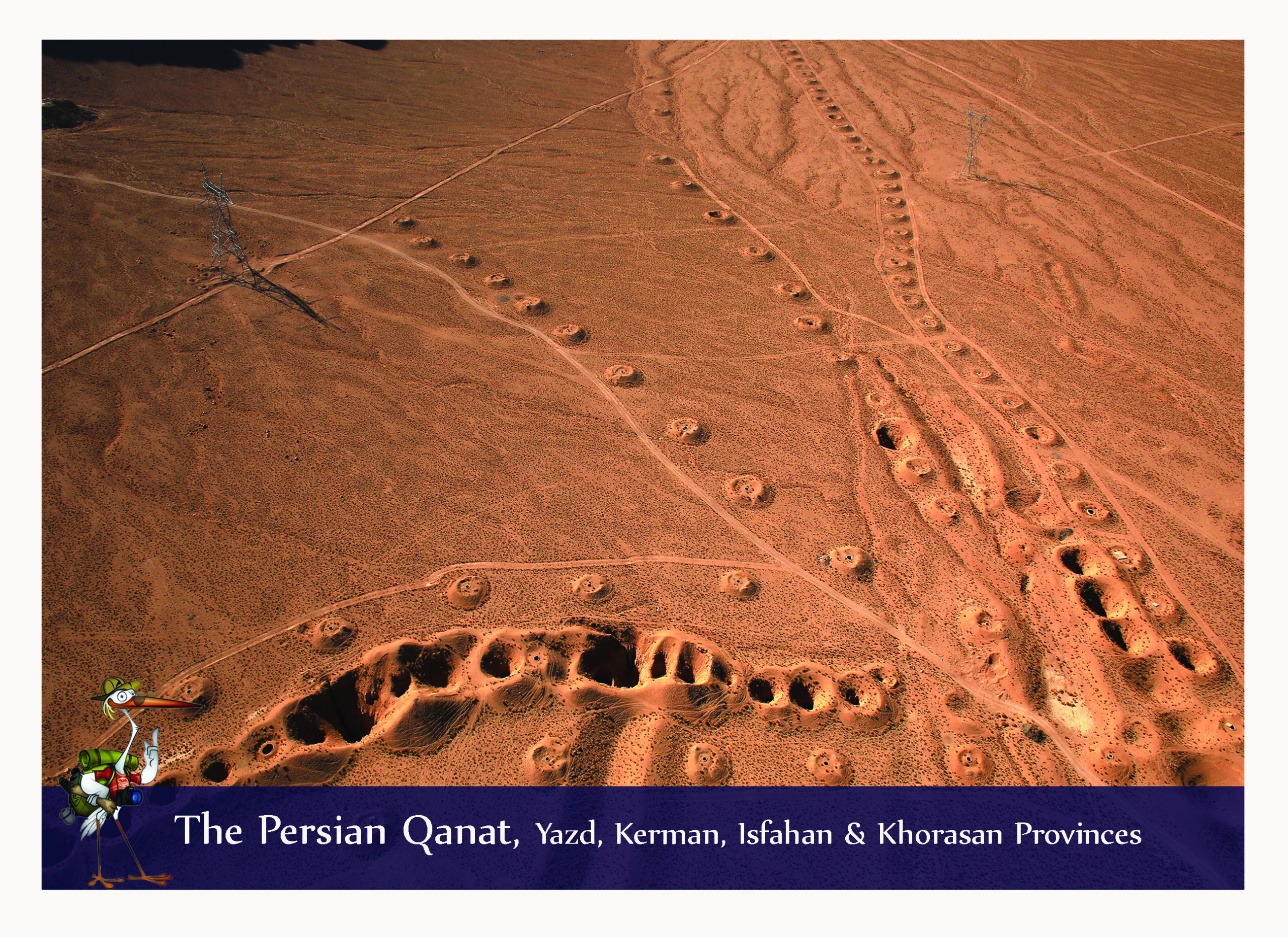 Hyrcanian Forests (2019)
Hyrcanian forests are a strip of forested massif, extending from northwest to the northeast of Iran. This unique and valuable green zone inscribed as the 2nd Iran's natural heritage on UNESCO World Heritage List. This region includes more than 180 species of birds typical of broad-leaved temperate forests and 58 mammal species including the iconic Persian Leopard.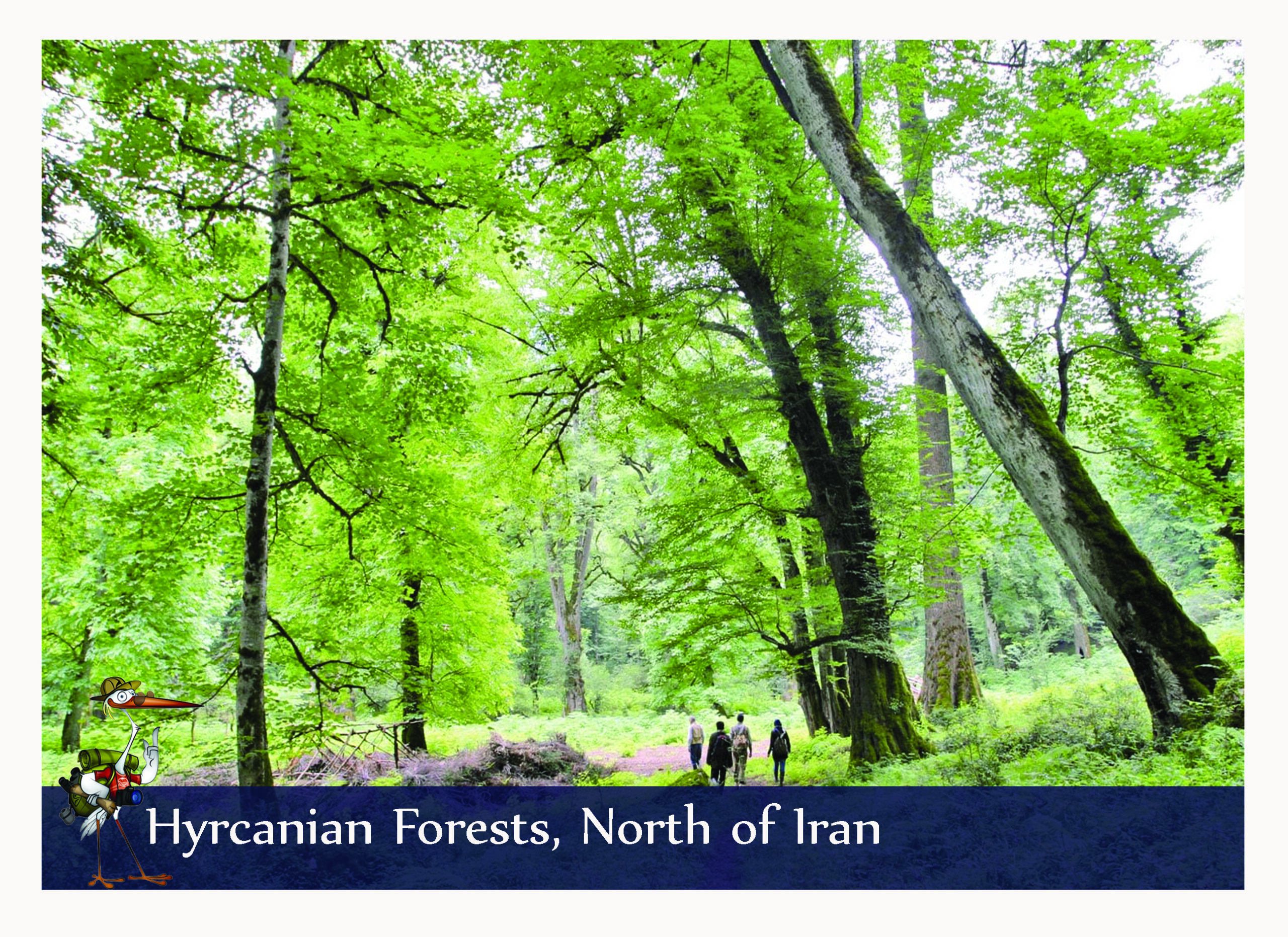 Lut Desert (2016)
Lut Desert is located in the south-east of Iran, extended across three provinces of south Khorasan, Sistan & Baluchestan and Kerman. This is one of the hyper-hot and arid deserts around the world. Between June and October, the strong winds sweep this arid subtropical area. So, the winds transport sediment and cause Aeolian erosion on a colossal scale.